Main Content
Our Mission
WEYBURN HUMANE SOCIETY

This non-profit organization provides a valuable service in the community, caring for lost and abandoned animals until they can be reunited with their owners or re-homed to an approved new owner.

We are located at #57, 16 Street NE in Weyburn, beside the Fire Hall.

We can be contacted by:

Mail: PO Box 1062 Weyburn SK S4H 2L3

Telephone: 306-848-7387

Email: weyburnhumanesociety@outlook.com

If you are interested in adopting any of our featured animals, there is a form that must be completed and submitted for review.
All applicants will be considered and if more than one comes in for the same animal the one selected will be based on the animal's needs and the information provided by the applicant.
The Weyburn Humane Society reserves the right to refuse any Adoption.


ADOPTION FEES AS OF JANUARY 16th 2021


ADULT DOGS $210.00 (will be spay or neutered, microchipped and up to date on vaccinations except rabies)

PUPPIES (6 months or less) $360.00 (will be microchipped and up to date on age appropriate vaccinations except rabies) A $100 non-refundable deposit needs to be paid to secure your puppy, this $100 will go towards the adoption fee.

SENIOR DOGS 6 years or older $50.00 (will be microchipped and up to date on vaccinations except rabies)


CATS $155.00 intact

CATS $135.00 altered

SENIOR CATS $40.00 6 years or older.

FARM CATS $20.00

CATS at the shelter 90 days or longer will adopt for $50.00



If the animal is not altered at the time of adoption we offer a $100 rebate when you provide the veterinarian's paid receipt after the procedure.The procedure must be completed within the first 3 months of ownership or when age appropriate.


There is a two week trial period from the day of possession where the animal may be returned and the adoption fee refunded once it has been assessed that the animal is not seriously injured, killed, lost, or stolen.

If the animal has offspring within 2 months of leaving the shelter, the off spring may be returned to the shelter at no additional cost.


The Weyburn Humane Society provides Animal Control within the City Limits.

CLAIM FEES:

$20.00 if claimed the same day of pick up


$30.00 each day after pick up.

| day | hours |
| --- | --- |
| Monday | 1-7 |
| Tuesday | 1-7 |
| Wednesday | 1-7 |
| Thursday | 1-7 |
| Friday | 1-7 |
| Saturday | 1-7 |
| Sunday | 1-7 |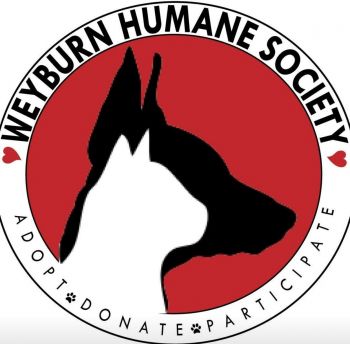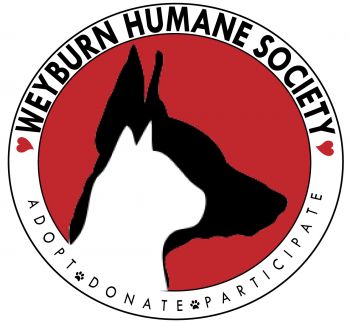 Recommended Pets
Recommended Pets