Main Content
Our Mission
Starting August 1st, 2017 ALL animals adopted from our facility will be Spayed or Neutered at the time of adoption!


City Animal Services is run by St. Thomas animal control. 


We adopt out cats, and dogs that were strays not claimed by their owners, or have been surrendered by their owners.


There are always wonderful homeless animals looking for a second chance at the shelter.
Adoption Policy
All animals adopted from the shelter will be sent for spay/neuter before going ot their forever home.


At this time vaccines, bloodwork and any other treatments/preventatives  maye be done at the new owners expense. 


Our animals have not received any vet care at the shelter unless they are brought in sick or become sick while in our care. All cats are given Revolution when they arrive as well as once a month while they are here. Cats are also dewormed with Profender upon arrival. Dogs are treated monthly with Advantage for fleas and dewormed upon arrival with Drontal Plus. 


Any animal that is deemed to have medical issues that the new owner is unwilling to pay for can be returned with the veterinarians note of the findings for a refund of the adoption fee within 3 days of the adoption.


We do not make any guarantees of health or temperament of any animals and recommend contacting behavior specialist or trainers for management o
| day | hours |
| --- | --- |
| Monday | 8:00 - 4:30 |
| Tuesday | 8:00 - 4:30 |
| Wednesday | 8:00 - 4:30 |
| Thursday | 8:00 - 4:30 |
| Friday | 8:00 - 4:30 |
| Saturday | 8:00 - 4:30 |
| Sunday | 8:00 - 3:00 |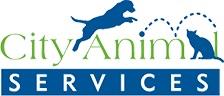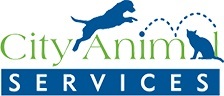 Recommended Pets
Recommended Pets