Main Content
Adoption Policy
Please note - we welcome visitors to the shelter but due to COVID-19 visits are by appointment only. Please call or email to schedule an appointment!

HOW TO DONATE ONLINE (we appreciate it so much!)

There are 2 options for online donations:

1) Please visit Canada Helps www.canadahelps.org and search for 'Charlotte County SPCA'.

2) Send an e-transfer to ccspca@nb.aibn.com. Please remember to also send us an email (to same address) with the e-transfer password and your full name and mailing address if you would like a tax receipt.

Feel free to contact us with any questions. Thank you! We run solely on donations and fundraising and couldn't continue without the terrific support we receive from the community.

Our Amazon wishlist can be found here:
https://www.amazon.ca/hz/wishlist/ls/297ANOAP4VDUD?ref_=wl_share



The shelter is open Monday through Friday from 1 -5 PM. The shelter is closed weekends and holidays. Contact us by phone at 506-465-7657 or via email at ccspca@nb.aibn.com (If you are a long distance phone call away, we can only get back to you by email - thanks). If you are interested in adopting a specific animal and cannot come in during our open hours, please get in touch and we'll do our best to accommodate you.

Adopting a pet is a long term commitment. Dogs live 8-12 or more years while cats can live an average of 15-20 years. During the time you own a pet, you may change jobs, move, get married or divorced, or have children. Don't let one of these events cause you to abandon or give away a pet. Pets become extremely attached to their owners and deserve to be treated with kindness and respect. Avoid hurting and causing undue stress to a helpless animal. Before you adopt, please seriously consider the long-term commitment involved.

During the adoption process, we will ask you questions about you, your family and your home and we will be glad to answer any questions you may have. Our adoption policy requires potential adopters to meet the animals in person, which means that all potential adopters must come to St. Stephen, NB. We do not ship animals anywhere. No animals will be held without an approved application form and adoption fee deposit paid. Adoption fees can be paid by cash, cheque or online (use the 'Donation' button below). Please be aware, there is a minimum 24 hour waiting period after applications are received and processed before dogs can go home. PLEASE NOTE: at any given time there may be multiple applications on our pets. Our mission is to ensure our pets go to the home we feel is best suited to their needs based on their history, health, behaviour and temperament.

Once your application is received we can let you know if your application is approved prior to meeting the dogs. You are also welcome to come and meet the dogs without filling out the application form, but please be aware there may be adoptions pending on our animals at any time. Dogs are either spayed/neutered prior to going home or we will make arrangements at your convenience with our vet to have the dog fixed post adoption (included in adoption fee). If you are living outside this area, we will make arrangements with a vet closer to you. Please note if there is no vet in your area who honours the cost we are charged locally, you will be charged the balance.

All cats and kittens are spayed/neutered before they leave the shelter.
You may complete the above application form or fill it out at the shelter in person.

ADOPTION FEES:

As of 24 November 2021, adult cats have an adoption fee of $125, while the adoption fee for kittens (6 months and under) is $150. This fee includes spay/neuter, rabies vaccination, microchip and more! This would cost $400-$600 at the average vet clinic. Dogs (over 6 months) are $300, puppies (under 6 months) and small dogs (under 30 pounds) have an adoption fee of $350. For all dogs the fee includes includes spay/neuter, basic vaccinations, microchip, and follow up vet visit. This would cost $500-$700 at the average vet clinic.Adopters may be responsible for their new animal's booster shots and rabies vaccination, if the animal has not been with us long enough or is not old enough to receive them.
| day | hours |
| --- | --- |
| Monday | 1-5 PM |
| Tuesday | 1-5 PM |
| Wednesday | 1-5 PM |
| Thursday | 1-5 PM |
| Friday | 1-5 PM |
| Saturday | - |
| Sunday | - |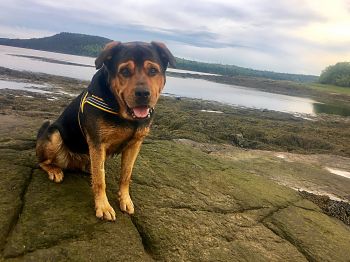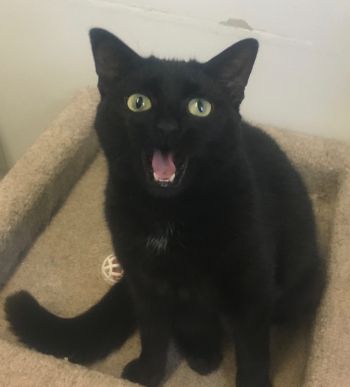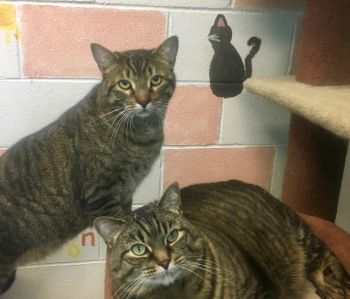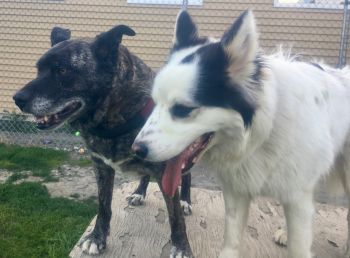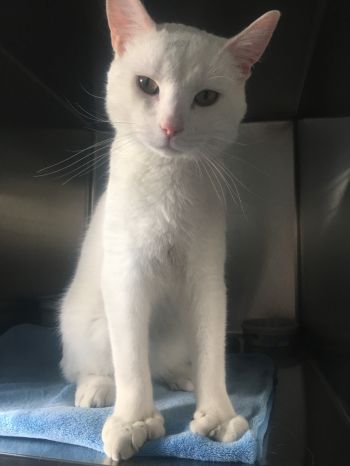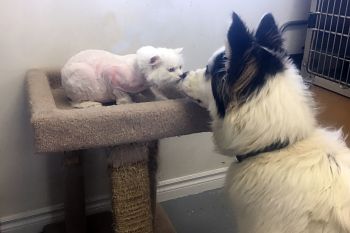 Recommended Pets
Recommended Pets