Main Content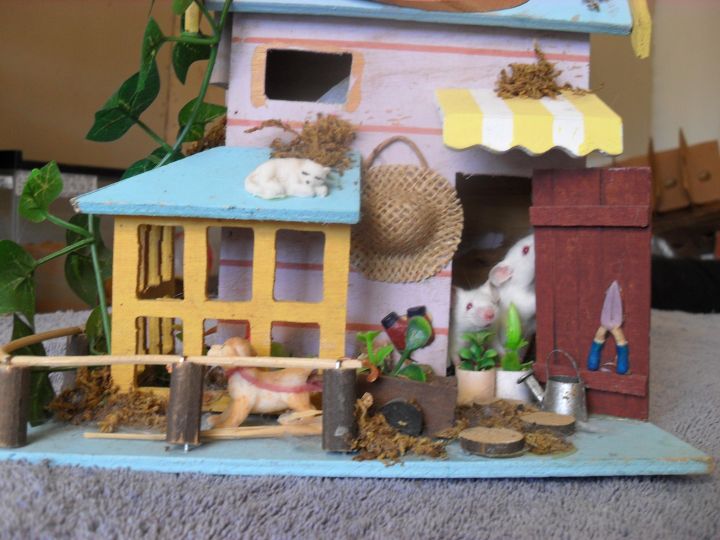 Adopted
Mousekateer
Mouse
Mouse
Los Angeles, CA
Meet Mousekateer
MOUSEKATEER WANTS YOU TO TAKE HER HOME!
What a perfect pet for someone who doesn't want to pay big vet bills!
I have 9 domestic female mice. You can take 1 to 9 of them. They all can be housed together as they are all females.
These meeces are ready to love you to pieces!
Domestic mice have no diseases, NO FLEAS, & usually do not need vet care for their entire lives. If they do the bill is small.
These girls were rescued from a shelter and need a loving home. If you have never been a mouse owner before, WELCOME TO THE WORLD OF STUART LITTLE! Mice are fascinating to watch in their little world of miniature! They run, climb, play hide and seek, groom each other like monkeys do and will keep you smiling and laughing with their antics.The reason I am putting them up for adoption is because I have 11 habitats of mice in my place and I'm overcrowded for space. Basically, I have too many animals for the square footage I'm living in.
I have been a mouse owner for over 10 years. I can give you all the info you need to get started enjoying this experience.
If it turns out that you try them out and they aren't the right pet for you, I will take them back-no hard feelings.
FREE WITH EACH MOUSE/GROUP OF FEMALES- Free habitat, wheel, water bowl, bedding and hut.
You will need to fill out an application for adoption. If everything is compatible, then the mice are free.
Please call me to set a time to come over and see these adorable pets. Michele Mars 323 851-4363 These mice were rescued to be someone's pet. THEY ARE NOT SNAKE FOOD, etc. You must live in the Los Angeles area.
Recommended Pets
Recommended Pets
Did You Adopt Mousekateer?