Main Content
Our Mission
The mission of Town Cats is to enrich the lives of free-roaming, feral, or abandoned cats in the Ocean City, Md and surrounding communities by limiting the population growth and providing medical care through Trap/Neuter/Return (TNR), and affordable adoption services.

Formally established in 1998, Town Cats, Inc (TCI) is an all-volunteer 501 (c) (3) no-kill rescue group focused on decreasing the county shelters intake and euthanization rates for homeless and feral cats in Worcester County through spay/neuter services. TCI believes its role is to not only offer low cost spay/neuter services but to assist the community in a variety of services including: medical care for a found or pet cat; provide trapping and transportation for spay/neuter clinics; educate the community about the benefits of spay/neuter; provide bi-monthly adoption services; and provide oversight to cat colonies following the Trap, Neuter, Return (TNR) program guidelines prescribed by Alley Cat Allies'. You can also learn more by visiting us at www.towncats.net.

When you adopt a cat or kitten from Town Cats you are truly making a difference! You are saving 2 cats: one that you adopt and the one that you make room for in our foster homes.

All of cats are housed in foster homes; which means they are free to interact with each other, climb cat trees, bask in the sun and watch the world through windows and doors. We believe this home environment helps us to have healthy well-adjusted cats and kittens.

DONATIONS
We are an ALL volunteer 501 (c) 3 non-profit rescue organization. Town Cats relies on the support of the community in the form of volunteers, private donations, grants and fundraising events in order to complete our mission of saving homeless cats.
Please send a monetary donation to help us - help them to the following address:
Town Cats
PO Box 1405
Ocean Pines, MD 21811

No donation is too small. Every penny counts!

We can always use donations of goods and items needed for the care of the cats such as: Purina One Sensitive Systems, Purina One Healthy Kitten Formula, Friskies Turkey Pate and Clumping Cat Litter
Adoption Policy
ADOPTING A NEW BEST FRIEND

Thank you for considering one of our cats or kittens. We are interested in finding life-long loving homes for the cats and kittens that are in our care. Please be patient.

1) To get started please complete an on line application found at http://towncats.net/adoption-application-2
2) Complete by hitting submit. We usually need about 24-48 hours to complete the reference check and complete the paperwork.
3) Bring a carrier to safely transport your new friend to their permanent home.

Our requested adoption fee is $85 per cat or kitten. If you adopt 2 or more cats our request is $150 for the pair. You will find that it is nice for the kitties to be adopted in pairs. It makes their adjustment period easier and they have a buddy to keep each other company when you have to be away from home or go to work. Two cats keep each other entertained and out of trouble.

The adoption fee helps to off-set our costs of getting each kitty ready for adoption.
Our costs include: Combo Test for FeLV/FIV, spay/neuter, rabies vaccine, first and second distemper shots, flea treatment and dewormer.

. All applications will be considered on a basis of "best fit". We encourage those potential adopters who rent your home to provide a copy of your lease or a letter from the property manager stating you may have pets. This helps expedite the process and will make your experience more hassle free!
(Even if you have not selected a cat, we strongly recommend that you complete an application and gain pre-approval, as it will make the process much faster once you have identified your cat of choice).
| day | hours |
| --- | --- |
| Monday | 9am-9pm |
| Tuesday | 9am-9pm |
| Wednesday | 9am-9pm |
| Thursday | 9am-9pm |
| Friday | 9am-9pm |
| Saturday | 9am-9pm |
| Sunday | 10am-6pm |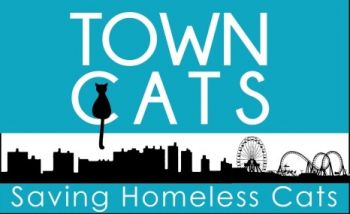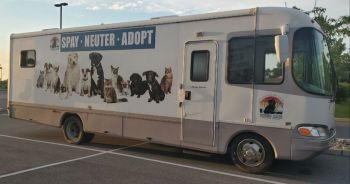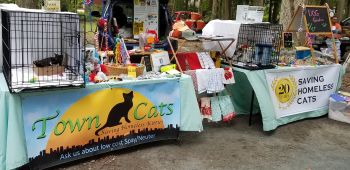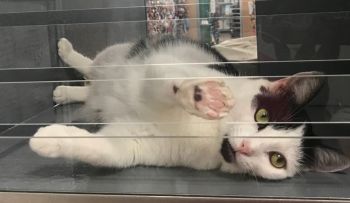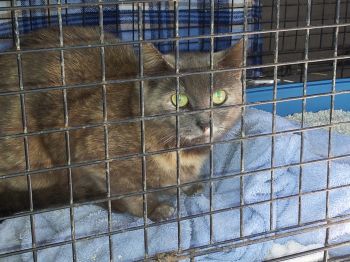 Recommended Pets
Recommended Pets