Main Content
Our Mission
PetEmber is a California 501 (c)(3) charitable non-profit IRS tax-exempt animal rescue organization that was established in 2016 and obtained its IRS tax-exempt status in 2017. Since found, PetEmber managed to form productive partnerships with the PetSmart charities, Adoptapet.com, and the Petfinder Foundation. PetEmber Operates in a foster-based manner driven by the mission of saving any animal that can be fostered in a normal household within the growing foster network of PetEmber. Since found, PetEmber helped rescue 3000+ animals in southern California especially the Inland Empire (San Bernardino county, Riverside county), Orange County, LA County, and San Diego County. As of the end of 2022, the rescue started helping animals from Northern California and Texas.

The greatest asset of PetEmber is the rising number of dedicated individuals (Volunteers and fosters) working towards diminishing the number of animals euthanized annually in the high kill shelters of our community and the animals abandoned or relinquished by their owners in our community. PetEmber is committed to providing all animals that come into the rescue with the best care possible through extended periods of stay at the rescue to ensure that all the health work, training, and domestication were done properly on the animal prior to being adopted. All the animals rescued at PetEmber stay in their foster homes until they receive up-to-date boosters of vaccines as per appropriate age, fecal testing, deworming medication, flea & tick control medication, heartworm prevention medication, bloodwork (If necessary), and mandatory spay/neuter surgeries for dogs 4 months and older. While awaiting their Furr-Ever home in the care of our fosters, PetEmber provides all the animals with appropriate training, nutrition, treats, toys, and exposure to diverse breeds of dogs, cats, children, and strangers in order to become well-rounded before being adopted.

PetEmber endorses Spay/neuter as one of the main approaches to deal with the high population of animals in shelters and on the streets of our community. Besides, PetEmber applies strict rules of selecting adopters to ensure that the animals being adopted will never be abandoned by their owners or dumped back to the streets of our community.
Adoption Policy
1- PetEmber adopts to all residents of California. Out of state adoptions are accepted under limited circumstance.
2- You must be at least 18 years of age to adopt an animal.
A current photo ID is required to at the time of the adoption.
3- No holds or deposits are accepted. To PetEmber the discretion in taking the adoption decisin. The adoption fee is charged only at the time of the adoption.
4- Adoption at PetEmber are based on approved adoption applications. You must submit an adoption application and get approved in order to adopt.
5- All dogs must be spayed/neutered by 4 months of age.
6- All dogs must have a microchip implanted in them at the appropriate age for identification purposes.
7- All dogs must be up to date on Parvo, distemper, adenovirus I, Adenovirus II, Parainfluenza, and Bordtella vaccines before being adopted. The adopter is obligated to continue to administer vaccines as per the date recommended on the health record.
8- All dogs 4 months and older must have the Rabies shot before adopted. The adopter must keep all vaccines current.
9- All adopters are equal regardless of color, race, gender, sexual orientation, or religion.
10- Information on the adoption application are kept confidential and it will only be used to assist your adoption request.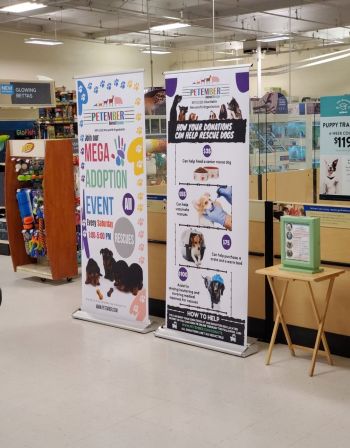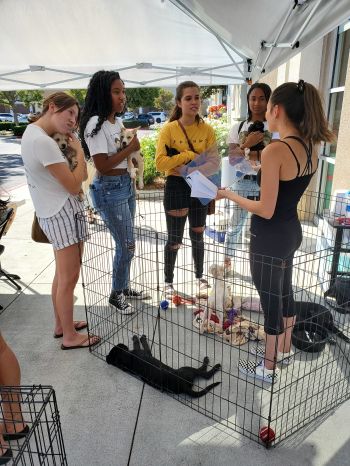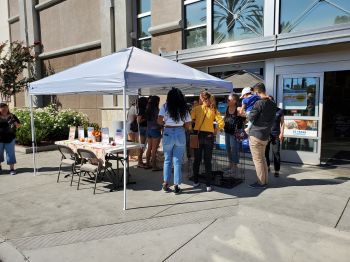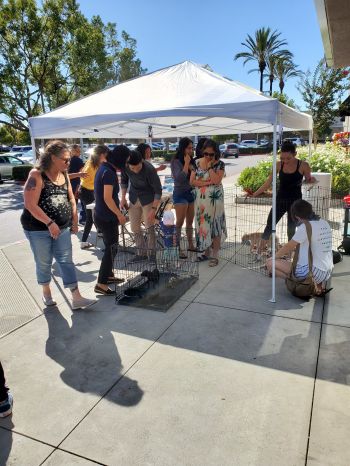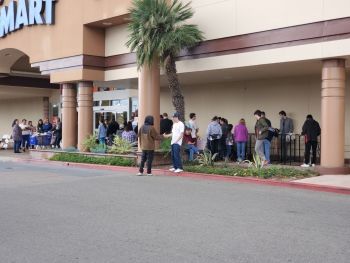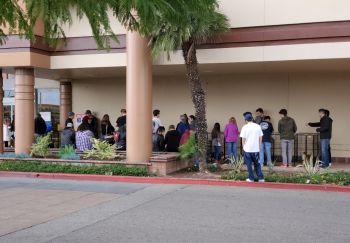 Recommended Pets
Recommended Pets