Main Content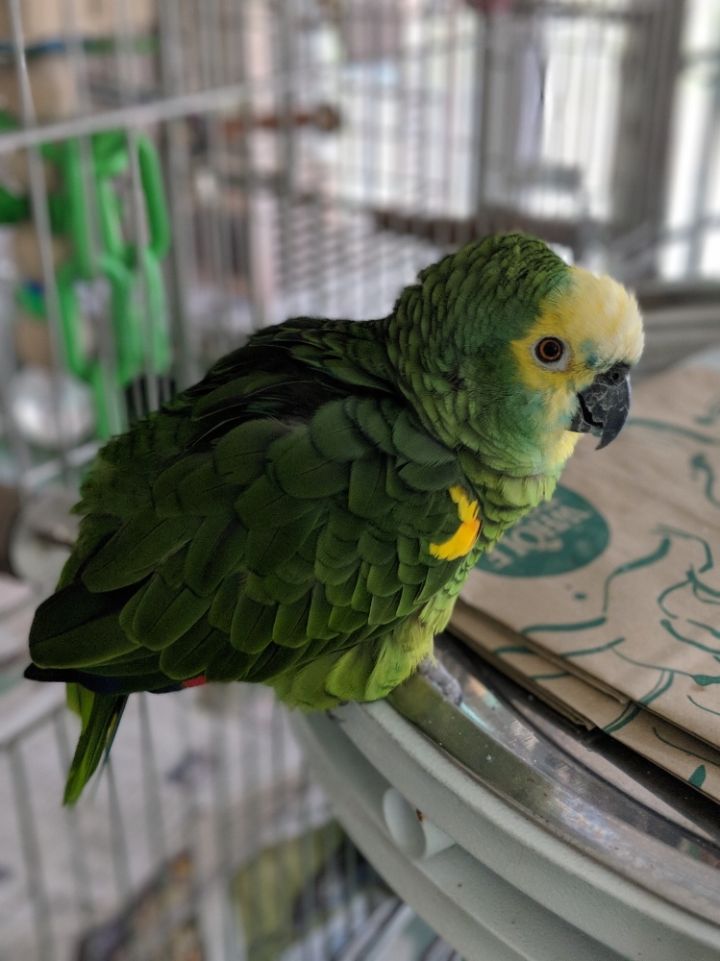 Charlie
Parrot
Amazon
Asheville, NC
Meet Charlie
Charlie is estimated to be 39 years old, and is a blue front amazon. Charlie is pretty easy going, though he doesn't necessarily want to be handled. He's on a great diet and it has made a big difference in his health, not to mention that eating good food is delicious too! We can always tell when a bird has learned to appreciate whole foods, they will get very excited at meal times. Charlie does well around other birds and seems to enjoy their company. He also likes shreddable toys.

Interested in learning more about Charlie?

The best way to learn more about him is to complete our parrot match application, found under the "Adoption" tab on our website, www.phoenixlanding.org and send it in so you will be connected with the adoption coordinator for your area. Attending one of our core parrot care classes is also required in order to adopt a parrot. A list of them may be found at https://www.phoenixlanding.org/events.html. Those classes that count as part of the adoption process are noted with an icon beside their title.

Phoenix Landing offers educational classes and facilitates parrot adoptions in Maryland, D.C., Virginia, North Carolina, and northern Florida. Phoenix Landing does not ship birds.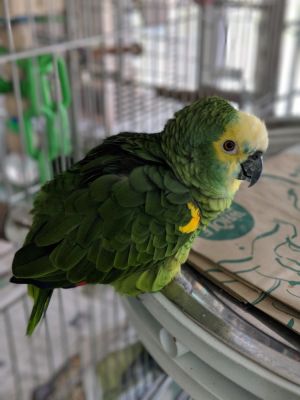 To
Phoenix Landing Foundation
Recommended Pets
Recommended Pets