Texas Independent Rhodesian Ridgeback Rescue
TIRR is a 501c3 non-profit organization.
TIRR will be at the Alliance Petsmart this month on Oct. 25th from 10:00am to 3:00pm. Stay tuned for additional information on what dogs we will be bringing.
Upcoming Events

Mark your calendars! TIRR Fall Open House! You are invited so please join us!
Who: Everyone!
What: TIRR Rescue 2014 Fall Open House
When: November 9, 2014, Noon to 3:00 pm
Where: TIRR Rescue Ranch : 237 Spring Valley Rd., Paradise, Texas
TIRR is hosting its annual fall open house and wants you to join the festivities. Everyone is invited so come join us for a day of "fun with the dogs" and please bring your dog(s) along.
Ten years ago, in 2004 TIRR Rescue hosted its first "fall open house"- what a great event. We so enjoyed the camaraderie of the families and their canine companions that we decided to make it an annual event. Fall brings a hint of change in the season and offers a great time to take in the country air, maybe a walk in the woods or some fun at the Canine Courtyard (TIRR's Dog Park). Last opportunity to pause for some outdoor enjoyment before the holiday season sneaks up on us. No formal agenda, but look for a tour of the facility, some educational demos, stories from TIRR's founder, Roy Hughes, and some good Texas BBQ! For catering purposes, please RSVP to tirrrescue@gmail.com or tirr@hughes.net by November 4.

Pet of the Week
Meet Tucker!
Tucker is a very big sweet boy! He is a "leaner" and loves to be petted, and to lean into your legs.
Help support our Pet of the week!
Congratulations to Tito and his new family!
Would you like to make a recurring donation to TIRR Rescue? All donations are tax deductible! Just click below!
This button is for $10 per month.
And this is the new $25 per month button!
Who We Are
Texas Independent Rhodesian Ridgeback Rescue is an independent organization that seeks to rescue and place lost and unwanted Ridgebacks and Ridgeback mixes.
Foster Program
Want to help out? Have you considered joining our Foster Program? TIRR Rescue prefers to foster in-house as much as possible. We do have and do take in from time to time rescue dogs that need special care that can only come from one-on-one attention and love. Foster homes are always welcome for these types of care needs. Foster Parents will be screened at the same level as our permanent adoptive homes. If you have a passion for caring for dogs in need and feel you can pass the screening criteria, please call or email us for details! Phone: 817-454-6023
Email: tirrrescue@gmail.com

Doggy Wish List
Can't foster or adopt? You can still help a dog in need! TIRR has certain ongoing needs for the dogs, and you can help! Here's how--just donate from the Doggy Wish List. Just call or email us for information on how to drop off your donation.
Items needed on a regular basis are; dry dog chow, Gun Dog House Doors, XL dog crates & trays, dog shampoo, bleach, Greenies, tennis balls, sheets, washcloths, towels, laundry and dishwashing soap, contractor size trashbags etc.

Adopting a friend
Our adoption process includes an application, references, home visit and adoption fee. Preference is given to homes in the D/FW area, however if a home visit can be arranged, placement may be approved for areas outside the metroplex and/or state. Our goal is to match families to canine friends. An application will not be approved if the foster family does not agree that the dog and family are a match. The ultimate goal is for the new home to be the "forever home" for the rescued dog. The adoption of a rescue dog from TIRR requires a lifetime commitment from the family. Each dog is current on all vaccinations and shots, have been altered and are on heartworm preventative and flea/tick preventative. The adoption fee is normally $150-$250 which covers shots, other medical costs and spay/neuter. In specific cases the fee may be different dependent upon the actual costs incurred.

Come Visit Us!
Please call 817-454-6023 to schedule a private appointment, if you have an application on file.
Come see us! We are always pleased to show the dogs we have available and visit with prospective families/homes. Please call (817-454-6023) to schedule your appointment.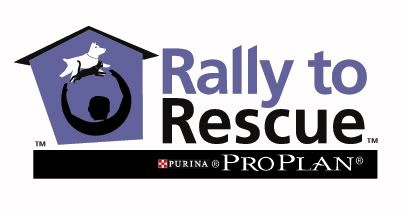 Help support TIRR with your Paypal donation today! Make a one time tax deductible donation.


Texas Independent Rhodesian Ridgeback Rescue
Phone: 817-454-6023

The correct email address for TIRR Rescue is:
tirrrescue@gmail.com

Click here for a list of pets at this shelter

---

[Home] [Information] [Shelters] [Search]