Texas Independent Rhodesian Ridgeback Rescue
TIRR is a 501c3 non-profit organization.
North Texas Irish Festival 2014 - wow, what a great venue and festival. TIRR is thrilled to have been included in this event and now, we will look forward to participating annually. Saturday was fabulous in every way, Sunday, well, the weather could have been better (to say the least)!!! We would like to thank everyone that stopped by our booth to visit, meet us, our volunteers and our dogs. We also thank all of you that voted for our Booth in the best decorated booth contest. The final results will be announced in the next few days. We would also like to thank Candice, her assistant and volunteers for their tireless hours and effort to ensure the Dog Rescue portion of the Festival was a success! Kudos to all of you.
Roy and I would like to thank our own volunteers for their help in coordinating our booth exhibit, manning the booth and for all the hard work from day one when we were invited, and for assisting in all the details like booth decor (thank you, Michele, our booth was BEYOND OUR GREATEST EXPECTATION), visiting with all of the visitors to our booth (Michele, Larry, John), set-up and breakdown (Michele, Kurt & John), for providing relief for us to leave early and also for food to sustain us on that very busy Saturday (Larry!). And we cannot forget how you all knew we would be at the NTIF! Thank you John and Vicky for our Facebook and Petfinder postings. And the results of all this work looks like this -
We received an application for Buster! When we called his foster family to tell them, they couldn't let him go and have adopted him. Larry visited with a nice family about adopting Lulu and we are hoping to receive an application from them! John visited with a nice family about Bob and they left an application. Roy & John talked to someone from Rabbit Rescue about adopting Tucker and their application is in the works. WOW! For those who know how hard it is to find homes for large breed dogs and challenging dogs, THIS IS A HUGE SUCCESS.
And Alice from Dallas (as Roy refers to her) and her folks came by to visit on Sunday. She has grown into a beautiful girl. Thank you guys for coming out. It is always very special for us to see our foster kiddos!
Look for us again next year at the NTIF. And BTW, we learned that we would rather drive to Paradise from Fair Park in Dallas in an ice/snow storm than to drive from Fair Park in Dallas at 5pm on Friday afternoon!
Roy & Cindy Hughes
Check us out on Facebook!



Pet of the Week
Sable, Sable, Sable ... Does anyone see you, baby girl?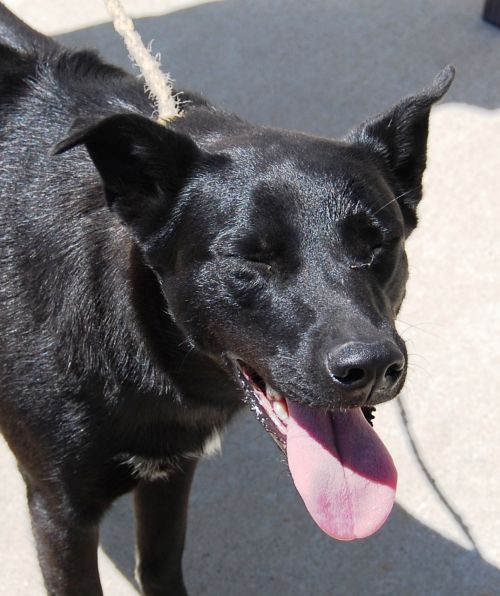 Sable has been with us for way too long. She is a very, very adoptable girl! She is very active, so she needs an active family. Although on the active side, she settles when it is time and is extremely intelligent. She would make an excellent companion for running, walking, bicycling (she would need to be taught this) and would also be excellent for anyone looking for a dog to train in agility, fly ball, frisbee, etc. Do you know someone who works or volunteers at an organization that does dog activities such as those listed above? If you know any organization that would be good to advertise Sable to, will you please share the contact information with us so that we can market Sable? Sable is very confident and will want to be the boss but she definitely knows how to interact with other dogs. Please help us find a home for Sable. She is a Ridgeback /Border Collie mix. She is crate trained, very intelligent, high energy and is happy to have your attention. Sable would love to go home with you forever. Help us find Sable her Forever Home!
Help support our Pet of the week!
Buster the puppy finds his forever home! Congratulations to Buster and his formerly-fostering, now-adopting family!
Would you like to make a recurring donation to TIRR Rescue? All donations are tax deductible! Just click below!
This button is for $10 per month.

And this is the new $25 per month button!
Who We Are
Texas Independent Rhodesian Ridgeback Rescue is an independent organization that seeks to rescue and place lost and unwanted Ridgebacks and Ridgeback mixes.
Foster Program
Want to help out? Have you considered joining our Foster Program? TIRR Rescue prefers to foster in-house as much as possible. We do have and do take in from time to time rescue dogs that need special care that can only come from one-on-one attention and love. Foster homes are always welcome for these types of care needs. Foster Parents will be screened at the same level as our permanent adoptive homes. If you have a passion for caring for dogs in need and feel you can pass the screening criteria, please call or email us for details! Phone: 817-454-6023
Email: tirr@hughes.net

Doggy Wish List
Can't foster or adopt? You can still help a dog in need! TIRR has certain ongoing needs for the dogs, and you can help! Here's how--just donate from the Doggy Wish List. Just call or email us for information on how to drop off your donation.
Items needed on a regular basis are; dry dog chow, Gun Dog House Doors, XL dog crates & trays, dog shampoo, bleach, Greenies, tennis balls, sheets, washcloths, towels, laundry and dishwashing soap, contractor size trashbags etc.


Adopting a friend
Our adoption process includes an application, references, home visit and adoption fee. Preference is given to homes in the D/FW area, however if a home visit can be arranged, placement may be approved for areas outside the metroplex and/or state. Our goal is to match families to canine friends. An application will not be approved if the foster family does not agree that the dog and family are a match. The ultimate goal is for the new home to be the "forever home" for the rescued dog. The adoption of a rescue dog from TIRR requires a lifetime commitment from the family. Each dog is current on all vaccinations and shots, have been altered and are on heartworm preventative and flea/tick preventative. The adoption fee is normally $150-$250 which covers shots, other medical costs and spay/neuter. In specific cases the fee may be different dependent upon the actual costs incurred.

Come Visit Us!
Please call 817-454-6023 to schedule a private appointment, if you have an application on file.
Come see us! We are always pleased to show the dogs we have available and visit with prospective families/homes. Please call (817-454-6023) to schedule your appointment.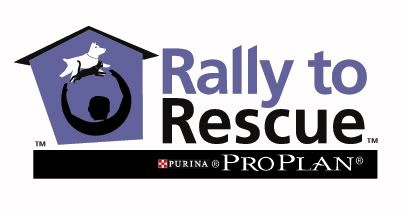 Help support TIRR with your Paypal donation today! Make a one time tax deductible donation.


Texas Independent Rhodesian Ridgeback Rescue
Phone: 817-454-6023

The correct email address for TIRR Rescue is:
tirr@hughes.net

Click here for a list of pets at this shelter

---

[Home] [Information] [Shelters] [Search]