---

Our Featured Dog...

ChiChi



ChiChi is a very friendly, loving little 5 year old Shorkie (Shih Tzu and Yorkie). Unfortunately, she is blind due to Glaucoma. Glaucoma is very painful due to high pressure in the eye ball. We are currently able to control the pressure with medicine, but eventually, the disease will be so advanced that medicine will no longer reduce the pressure. When the disease reaches that point, her eyes will have to be surgically removed. Would you have room in your home for this sweet wonderful little dog? If you are interested in donating, please click the PayPal button above. Your donations will help us with medical for ChiChi and other dogs and cats. .

If you are interested in adopting, you can contact us at lowcountryanimalrescue@ymail.com or come to one of our adoptathons to meet the animals (information below).
Our Featured Cat...
Strel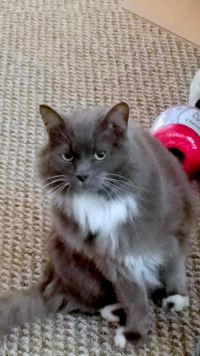 Strel is 7 yrs old. His owner died and none of her family would take him because he was very shy. He had a sibling who is not shy that the family kept, so not only did he lose an owner and a home, but also his sibling. He needs a new home that will understand he has been through a lot and is willing to be patient with him. We really need a foster home that is willing to put him in a bathroom or bedroom to work with him, and help get him more self confidence and trust until he gets adopted.

Please email us if you are interested in adopting or fostering, contact karenwbarker@yahoo.com
Next Adoptathon
Our next adoption event is this Saturday from 12-5 at PETCO located at 5900 Rivers Ave N Charleston (by McDobalds).
Special Event!