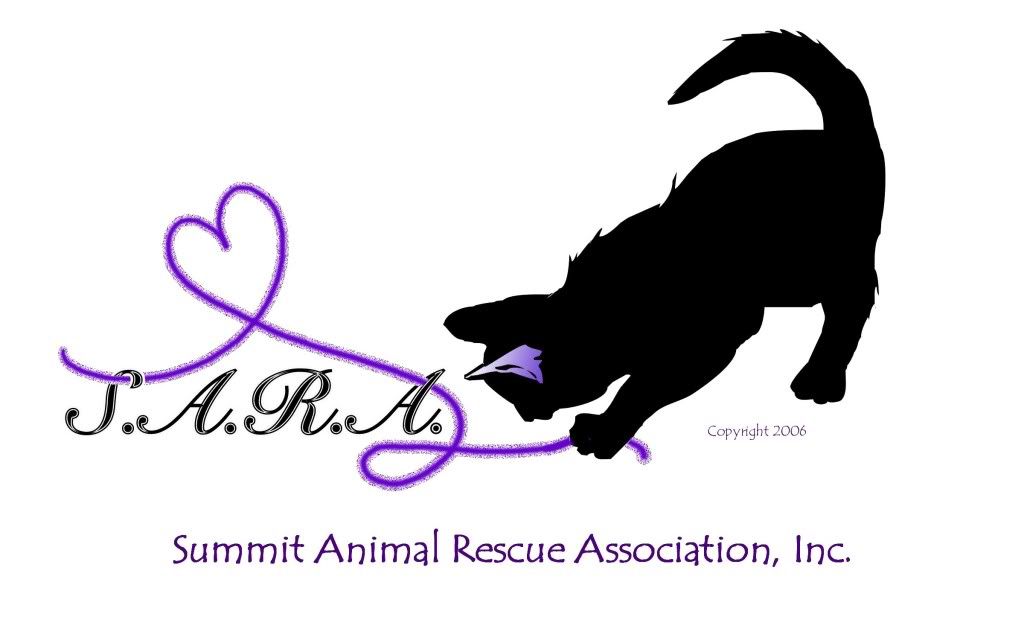 Our Pets | About/Contact | Get Involved | Our Monthly Kitty Promotions | Help Support S.A.R.A.
Upcoming Events | Useful Tips for Pet Owners



We're now on Twitter! Follow us at @sararescue

Save the Date:

Learn about our eBay auctions!




---
Our Pets


Due to the kitten overflow this year and the struggling economy, more cats and kittens are losing their homes. These kittens are growing up fast due to the adoption slowdown - would you please consider giving these young kitties a good home?

Click Here To See Pets Available For Adoption!

SARA's Happy Tails - Look who has a FURever Home!

Come see our cats in person!
Stop by and say hello to our featured kitties of the week in either Petco. They are there during the normal operating hours of the store. Or come by and see us at an adoption weekend:

1) Petco in Blue Star Shopping Center in Watchung - every Saturday (12 - 5PM) and Sunday (11AM - 3PM).
2) Petco in Gateway Shopping Center in Old Bridge on Rt 9 - every Saturday (11AM - 4PM).
3) Pet Valu 300 South Avenue Garwood Saturdays 10 to 2
4) Pet Valu 977 Valley Rd, Gillette, NJ 07933 Saturdays from 11 to 3


Appointments can also be made for evening adoptions by contacting Betty B. at (908) 464-1203.




Featured Cats






Tommy -Tommy is a big beautiful boy who is all muscle, a very large tabby boy. Found roaming the streets of Springfield, this boy was taken into rescue when we realized how sweet he was to humans. Obviously an abandoned pet. Non one claimed this sweetie after a long search. Tommy enjoys toys and playtime. He is ok with being picked up but he would rather sit next to you. He likes other cats after his adjustment time and he is ok with dogs. He does well indoors with his litterbox. He is a strong boy, so his play is rough (no biting). He loves to interact with humans. Tommy is fully vetted. If interested, please email for an app saracats.julia@gmail.com or call 908 578 4354 More info here.





Sabrina This is Sabrina, a sweet kitty, who was born in 2000. She is mostly white, with a black tail (with a small white tip) and two black circles above her eyes. She was rescued from a hoarder's house in 2009, along with a few other adult kitties. Sabrina is very friendly with other cats and loves to cuddle with them for a grooming. She doesn't like sleeping in her bed alone! She hardly meows, but when she does, she has a loud voice! She loves to rub between your legs and you can hear her loud purring. She likes the laser pointer, catnip, toys, and especially treats! She loves to scratch her nails on a scratching post. Sabrina is already over 12 yrs old. So she needs a home where her new family will know love her and treat her well for the remainder of her life. She had her senior cat checkup and has a clean bill of health! Sabrina is fully vaccinated, already spayed, & negative for FeLV & FIV. APPLICATION REQUIRED for adoption. Please contact Mary 732-236-9305 and email is mjeroland@gmail.com. More info





Mr Pink Hi there, my name is Mr. Pink! I was rescued as a kitten from the basement of a Newark project apartment building along with my siblings: six boys and one sister. All of us were bottle fed because we were so young and we grew into beautiful, healthy cats. Most of my brothers look just like me but I have a lovely patch of white fur on my chest. Some of my siblings have been adopted but a few of us are still waiting for our furever homes. I am a real people cat; I want to spend all day and night with you. I LOVE attention too. I get along well with the other cats and dogs that live in my foster home. Mr Pink has tested negative for FIV/FeLV and is up to date on all of his shots. You can visit him on adoption days at the Old Bridge Petco on Rt. 9 South and Ernston Rd. on Saturdays from 11-4. If you would like more information or would like to request an adoption application, please contact Mary at mjeroland@gmail.com, or call 732-360-9797. Application is required for adoption. More info



Back to the top




---




About/Contact



S.A.R.A. Inc. is a animal rescue and placement organization. We are a 501c(3) organization, so your donations are tax deductible. We are comprised of devoted volunteers, some with over thirty years of experience. We have a Board of Trustees and Officers who have hands-on knowledge of how to run an effective and efficient animal rescue organization.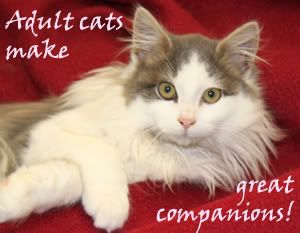 We are all actively involved and committed to helping as many cats and dogs as we can! Donations can be made by our paypal link OR by sending a check to : SARA INC PO BOX 124, Berkeley Hts, NJ 07922

Our focus is cats and kittens. S.A.R.A.'s priority is to get as many rescued animals placed in good and caring homes. One of our main objectives is population control so we also manage feral colonies with a spay/neuter program. We do not have a shelter. All our animals are fostered in homes and put on display at Petco in Blue Star Shopping Center in Watchung, NJ or Petco in Sayerville on Rt 9.

If you are interested in adopting in the Watchung area, please call Betty B. at (908) 464-1203, or contact Kathleen for the Sayerville/Old Bridge area at saracats@aol.com.

You can also reach us at sararescue@comcast.net

Back to the top




---




Get Involved



We have a wish list of supplies that we always need. If you can spare any of the following items, you can either email us at sararescue@comcast.net or call Betty B. at (908) 464-1203 and arrangements will be made to pick up your donation. You can also bring supplies to Petco during our adoption days.


Canned and Dry cat and kitten food
Litter
Bath towels
Q-Tips
Clorox and Laundry Detergent


Volunteer Your Time: Volunteers are always needed and very much welcome not only during our Pet Adoption Days, but also in the daily care of the cats and kittens being kept on display at Petco.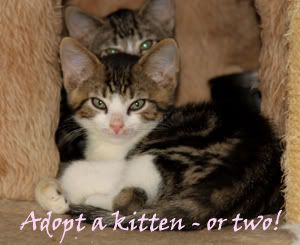 Volunteers are also needed for Petco in Old Bridge! We are in desperate need of capable volunteers to take one or two slots a week (mornings or evenings) to help with cage cleaning, feeding and caring for our cats and kittens. Please consider being part of a S.A.R.A.'s effort to place even more animals in good, stable homes. Contact Kathleen at 732-309-4089 (or e-mail SARACats@aol.com) if you can help in this area.

Petco volunteers must be at least 18 years old and have dependable transportation.

Foster Homes: Being a foster home is a fantastic experience. Foster homes are always needed to work with cats, kittens for both long and short term periods, depending on the needs of the animal to groom them into adoptable pets.

Be an Angel: Desperately needed are people with big hearts willing to take in a blood positive (feline AIDS) cat or kitten. Many of these live long, healthy lives. As a note, FIV cannot be transmitted to humans.

Back to the top




---
Our Monthly Kitty Promotions
Promotions run ALL month long and are available at ALL adoption locations. Petco Watchung and Old Bridge as well as Pet Valu in Garwood.
FEATURED Kittens for July - Stop by one of our adoption locations on Saturdays and Sundays to see the adorable little faces just waiting for you to take them home.

FREE giveaways and adoption incentives with approved adoptions!



Back to the top




---




Help Support S.A.R.A.



All donations are tax deductible and go towards helping care for our foster cats:





At certain times of the year, S.A.R.A., Inc. gathers donated items for garage sales as well as our eBay site. If you have items that are in good condition and can be used for these occasions, please contact our Fundraising Chairperson at: saracats.julia@gmail.com.
You can also click on the eBay logo below to see the items we currently have available for auction:



S.A.R.A. Inc. sells merchandise on Cafe Press, and a portion of all proceeds are donated to our rescue efforts: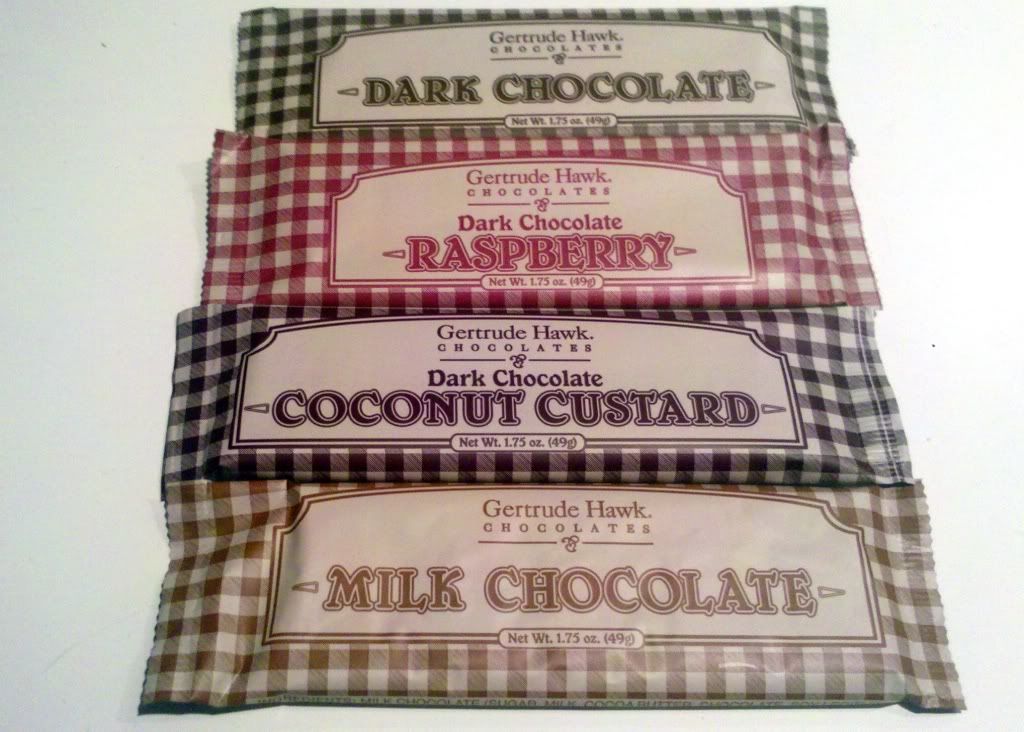 Need favors for a wedding? Sweet 16? Communion? We're currently selling Gertrude Hawk chocolates to raise money for S.A.R.A. All proceeds go to our animals! Call Julia at (908) 464-1203, email us at sararescue@comcast.net, or write to us at:
S.A.R.A. Inc.
P.O. Box 124
Berkeley Heights, NJ 07922



Back to the top




---
Upcoming Events
---




Useful Tips for Pet Owners



Below are some links to invaluable resources for both new and veteran pet owners.



Back to the top




---

[Home] [Information] [Shelters] [Search]
Counter