We should have been neutered, we should have been spayed, now we suffer the consequence of the errors THEY made.

If only they'd trained us, if only we knew...

we'd have done what they asked us and worshiped them, too.

We were left in the backyard, or worse -let to roam- now we're tired and lonely and out of a home.

They dropped us off here and they kissed us good-bye... "Maybe someone else will give you a try."

So now here we are, all confused and alone... in a shelter with others who long for a home.

The kind workers come through with a meal and a pat, with so many to care for, they can't stay to chat,

They move to the next kennel, giving each of us cheer... we know that they wonder how long we'll be here.

We lay down to sleep and sweet dreams fill our heads.. of a home filled with love and our own cozy beds.

Then we wake to see sad eyes, brimming with tears...our friends filled with emptiness, worry, and fear

If you can't adopt us and there's no room at the Inn...could you help with the bills and fill our food bin?

We count on your kindness each day of the year...can you give more than hope to everyone here?

Please make a donation to pay for the heat... and help get us something special to eat.

The shelter that cares for us wants us to live, and more of us will, if more people will give.


---
Updated on November 13th, 2014

The shelter is opened Sunday-Thursday from 9-3:30 . Closed Friday, Saturday & ALL holidays.
PLEASE VOTE FOR OUR SHELTER EVERY DAY TO WIN A VERY MUCH NEEDED GRANT!
THANK YOU FROM ALL OF US AND ALL THE HOMELESS ANIMALS!






PAPER TOWELS.....BLEACH....... PURINA CAT CHOW COMPLETE FORMULA........CLAY CAT LITTER..............

PEDIGREE DRY DOG FOOD........ CANNED DOG FOOD...........FRISKIES CAT/KITTEN CANNED FOOD..........

O'CEDAR MOP HEADS......RAWHIDE TYPE BONES (MOSTLY MEDIUM OR LARGE).

Other wish list:

Laxatone - Regular Flavor, Hairball Remedy, 2.5 oz

Puralube Vet Ophthalmic Ointment, 1/8 oz

Terramycin Ophthalmic Ointment, 1/8 oz*

Goat-A-Lac, 4 lbs Powder*

Mini Disposable Litter Trays*

Thank you so much for those who have helped us get so many things we so desperately needed.
Your support is so graciously needed and VERY much appreciated.






You can now download an application to adopt by going to our website www.westwarwickshelter.org/






If you are in need of low cost spay/neuter assistance here are a few sites to get the help you need.


RIVMA Telephone # 751-0944 (asst only not a hospital.)

Volunteer Services For Animals Telephone # 273-0358 ( asst only not a hospital)

Salmon River Telephone # 793-0092 ( s/n cats only) other services for both cats and dogs

PARL 421-1399 x205

Friends Of Animals (asst only)





PLEASE SPAY/NEUTER IT'S THE ***LAW***
If you would like to help us shop though IGIVE.COM a precentage of all everyday online purchases is donated to help our animals.
CLICK HERE TO SHOP TO HELP OUR HOMELESS ANIMALS. PLEASE SELECT: West Warwick Angel's Caring For Animals.




~~ SIMON ~~
(URGENT)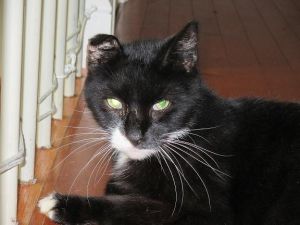 Meet Simon! Simon is a very special boy. He gets along great with other cats and dogs. He's great with all people. Simon has diabetes.
He's on 1 w/2 units twice a day of meds. He is very easy to do. He eats Merrick canned cat food and loves it.
He loves when you put your forehead on his and kiss his nose and tell him he's handsome.
He closes his eyes and then gives you the love eyes like he knows exactly what you said.
He loves to be near you and at times he loves on you a lot but that is telling you he wants more kisses.
He is a very gentle loving boy!




~~ SAGE ~~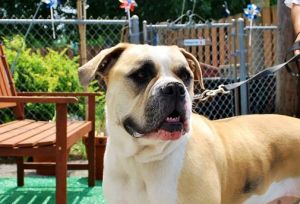 Meet Sage. She is a very beautiful American Bulldog. Sage is only 2 yrs old.
She doesn't like long walks, she's a bit lazy that way, but likes to hang out with her humans. She can be playful in spurts.
She would require a home where she is the only pet, & with no small children. She can be a bit of a bull not knowing her own size.
Poor girl was born with one bad kidney and her former owner did not take care of the issue.
Sage is a special girl so we removed her kidney and she is doing great now.
She also has an allergy to wheat and require a grain free diet. Which is all around better for dogs anyway.
If you love bull dogs then you'll love this big moose of a girl.



The West Warwick Animal Shelter highly recommends:

Dynamic Dog Training Services

Susan and Harry Parker (Owners) are also members of the RI Animal Control Association.

Susan specializes in Obedience Training Dogs Adopted from Animal Shelters.
She and her husband Harry have extensive experience training Bully Breed dogs.

"Out of the Pits and Into the Ritz" is a national award winning program written and taught by Sue Parker and her hubby Harry.
It is for RI shelter dogs awaiting placement. Shelter dogs residing at shelters have always been free of charge.
Dogs can earn badges, certificates and even a degree... We teach the basics while having fun.

http://dynamicdogtraining.webs.com/
401-823-8851.
Or e-mail her at :Dynamic.dog.lady@gmail.com


Click here to see our pets that have been adopted
Do you want to adopt or have a dog your home owners insurance policy will not allow you to have. Homeowners with breed exceptions on their insurance policy can get this policy and still own the breed of their choice because it insures the dog not the home. http://lkalmanson.com/dog.html. Renters, and dogs that have a past bite record can also get insured.
---
DONATIONS NEEDED


We are in need of the following items:
clay cat litter
canned gravy dog food
laundry soap
bleach
Purina cat chow (blue bag)
bones (right from the meat department)
Frontline (flea & tick treatment) any weight, cat or dog
(We desperately need * dry and
canned kitten food), nursing kitten bottles
catnip mice (always a big hit!!)
pet wipes, ear wipes
dog toys and treats, including chew bones, Snausages, and Beggin' Strips, kongs.


Gift cards and food donations are always appreciated! Please call Lori at 401-615-3388 to donate. Thank you!
Click the button to make a donation using PayPal. Thank you!


---
OUR SHELTER WORKS WITH:


WEST WARWICK ANGEL'S CARING FOR ANIMALS


They help our shelter by working very hard on finding forever home for our animals
and by providing financial help for medical to our shelter animals.
West Warwick Angel's also helps us get much needed supplies and shelter needs we do not get donated.
If you would like to help them help us and our furry little friends please make a donation of any amount.
Any checks should be sent to:
West Warwick Angel's
PO Box 752
West Warwick, RI 02893
Thank you!


TO ADOPT.................... * Must be at least 21 years old
*Must provide proof of home ownership or landlords permission

---

---
Animal Shelter Hours of Operation

Sunday-Thursday 9 am - 3:30 pm Closed Friday Saturday & all holidays.

Directions:
RI mall exit 12 B to the 4 way intersection
left onto Rt. 2 (Bald Hill Rd.)
take right at Bald Hill Dodge onto Toll Gate Rd
stay straight-after set of lights stay to right-Bradford Soap factory is on the right
-at the end of the factory take that right onto Hay St.-follow road to the end
The shelter is located at the end of the road 106 Hay St .
Please call the shelter directly at 401-615-3388 before coming down
it's a small shelter and most times there is only one person on duty.
Some animals may also be in foster care and not at the shelter.
There is an application process if you do not live close by where you can come back the following day
we suggest you request an application on line to make the process faster.
---
VOLUNTEERS NEEDED!

If you would like to help, but are unable to adopt a pet, consider becoming a volunteer!
There are plenty of different things to do! For more information please call 401-615-3388.
We are especially in need of families to care for kittens & mother cats or just the moms or just the kittens.
Please call if you are able to help!

To adopt a rabbit, please click the bunny picture below

---
PET FRIENDLY RENTALS

Need help finding a rental that will accept pets? visit www.pets911.com and click on the link on the right side of the page.
There are Free Listings of Pet Friendly Apartments in your community!

---


email:West Warwick Animal Shelter
*** NOTE ****
Please do not send attachments as your message will be deleted without being opened.
If there is a picture you would like to send please email first for approval. Thank you for your cooperation.

Click here for a list of pets at this shelter
---

[Home] [Information] [Shelters] [Search]