Pups and Pals
Click the banner below to continue to our website:


In case our website is not working properly, please go to this page for our adoption application : http://www.pupsandpals.net/page.php?name=application.php. If that link is not working, just email Amoorkah@hotmail.com for an application.

---
Our Featured Pet...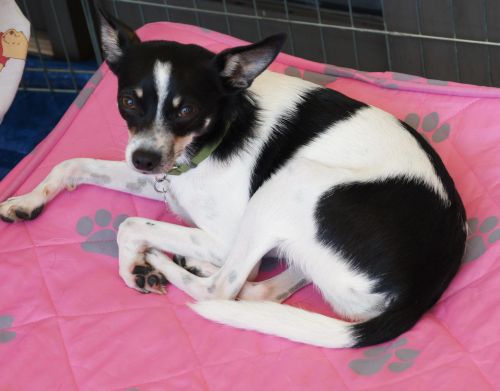 This is Keno, please see his bio on the "adoptable pet list". He needs a forever home!
News


Pups and Pals is now a 501c3 IRS recognized non-profit organization. All donations to Pups and Pals are tax deductuble and will be used directly to help our rescues. We have no paid staff. If you can help, please send your donation to:
Pups and Pals
11278 Los Alamitos Blvd. #115
Los Alamitos, CA 90720

We are currently looking for few dedicated foster homes. If you think you would like to change a dog's life forever, please email Amoorkah@hotmail.com. As a foster home all you will need to provide is space, time and love..... the food and veterinary care is provided by us. We are specifically looking for puppy raisers willing to take on a litter of pups and a mom for 6-10 weeks as well as fosters with no dogs of their own to take care of dogs that are freshly out of the shelter... but any help at all is greatly appreciated. Opening up your home to just one dog would make all the difference in his/her life as we can only take as many dogs out of shelters as we have foster homes for.
Who We Are
We are a small, dedicated group of volunteers in the Orange County and LA County area who focus on rescuing dogs in need and placing them into appropriate homes. All of our pets are altered and vaccinated and have had a temperament evaluation to help us determine what type of home (s) they would do best in.
Please note that we do not have a shelter and all of the dogs are in foster homes or boarding so appointments must be made to meet a dog.
Our rescue efforts would not be possible without the help of our good friends at VCA La Mirada, VCA Rossmoor and VCA Lakewood Animal Hospitals.
Adopting a friend
PLEASE CLICK ON THE BANNER AT THE TOP OF THIS PAGE TO GO DIRECTLY TO OUR SITE FOR MORE INFORMATION !
Because we put so much time and love into each of our pets we want to make sure that they will find their "forever" homes. In order for us to make sure that you and the dog you want to adopt are a good match we do have several steps in our adoption process:
1) If you are interested in a pet we have listed, please fill out our application at: http://pupsandpals.net/pups.php?name=newapp.php
2) Your application will be reviewed within 3 days and you will receive a response. If it appears that you and the pet you are asking about is a good fit, we will schedule a time for you to meet the pet.
3) You can meet the pet and see if the pet is really what you are looking for in an addition to your family. Your whole family must meet the new addition. If the introductions go well you may be able to take the pet home the same day.
4) In some cases for the safety of the pet (or for a special needs pet) a home check will be required.
5) And finally, and adoption contract will be signed and an adoption fee will be charged.
We do not accept 3rd party applications or those where the pet will be a gift to another family member or friend. Please do not apply unless are prepared to be the primary caretaker for the pet for the rest of its natural life.
If for any reason the pet does not work out in your home he/she is welcome back with us. Adoption fee is refundable within a reasonable time frame.
Adoption fees: The typical adoption fee for a young, small dog is $250. Puppies are typically $300. Adoption fees are usually reduced for older dogs, those with special needs, and some larger mixes. Some dogs in higher demand have higher adoption fees. We use these higher adoption fees to offset the veterinary and boarding expenses for some of our hard to place pets. If you don't think you can afford the adoption fee, please reconsider having a dog, as even the healthiest dog (properly cared for) will cost you an average of $50/month and veterinary treatments of $500 + are not at all uncommon. Your adoption fee does not reimburse us for any money we spent on your dog; rather, it is used to help pay for all of the expenses incurred with our rescue program. Unlike animal shelters, we do not receive county funding or other forms of income. We rely strictly on adoption fees and donations to cover the costs associated with rescuing dogs from the shelters (we pay them an adoption fee), veterinary expenses, dog food and supplies, telephone and gas bills, boarding and all other expenses incurred while providing for the dogs in our care.
Out of the area adoptions: We prefer to place our dogs to homes in Orange and Los Angeles Counties. Out of the area and out of state adoption are decided on a case by case bases. We do allow some out of state adoptions but in all cases the new owners must come to see the pet in Southern CA. No rescue will be shipped or delivered to the new owner. Please email us first to ask if the specific pet you are interested in is available to an out of state adoption. You must be within a 2 hr drive to adopt a dog under 1 year old, as they simply should not be put through a longer trip home.
Come Visit Us!
We do not have a shelter, so individual appointments will be made to visit a pet in its foster home. We do have adoption events at a Petsmart on the 3rd Saturday of every month from 10 AM to 2 PM. Address: 7631 Carson Blvd., Long Beach, CA 90808



Click the banner below to continue to our website:



Adoption Application!
Pups and Pals Adoption Application
PLEASE CLICK ON THE PINK BANNER ABOVE TO GO DIRECTLY TO OUR WEBSITE FOR APPLICATION!
(The application takes about 15 minutes to complete.)
If you are experiencing problems with the link above please email us at Amoorkah@hotmail.com. >br>
Join us on Facebook:
http://www.facebook.com/pages/Pups-and-Pals/267400251957
---
Pups and Pals


Los Alamitos, CA 90720
Phone: 562-713-5103

Email: Amoorkah@hotmail.com

Links

Our efforts would not be possible without our very generous and talented veterinarians at VCA Lakewood , VCA Mission and VCA Rossmoor Animal Hospitals. Please visit the VCA website at www.vcahospitals.com

For dog training classes as well as solutions to canine behavioral problems, please visit www.redefineddogtraining.com

Click here for a list of pets at this shelter

---

[Home] [Information] [Shelters] [Search]