The Martin County Humane Society
OUR FEATURED PET:
* * *RAINBOW DASH* * *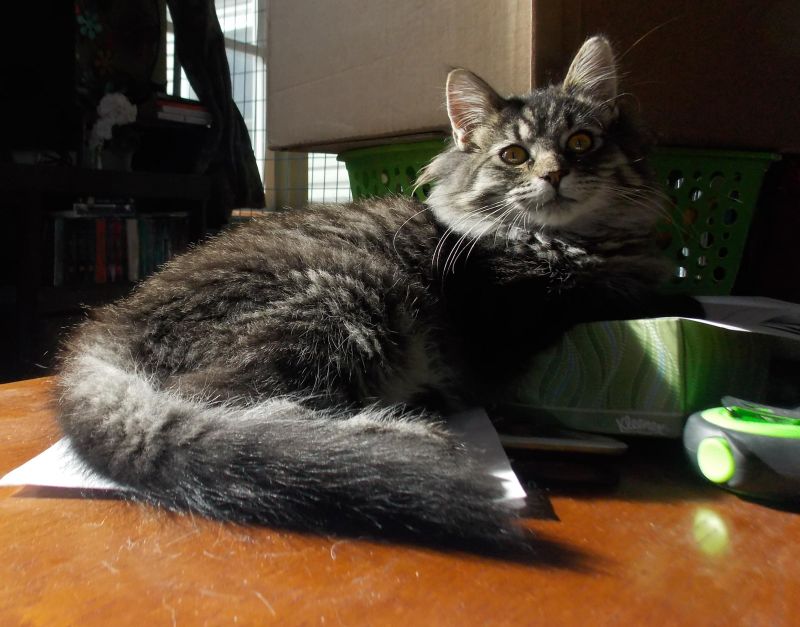 Rainbow Dash is a VERY child friendly, playful, sweet, purr-machine kitten who is seeking her forever home!
Already spayed, vaccinated, and housetrained - you can often find her purring in her foster mom's lap or carrying a toy about the house in her mouth!
Click on the above picture to learn more about our RAINBOW DASH
---
EMAIL US AT: pawprints01@hotmail.com
If you'd like a tour of our facility, please contact us!
We'd love to show you around & introduce you to our residents!
GET TO KNOW US:
We are the Martin County Humane Society - also known as The Carl Nettifee Memorial Animal Shelter. An animal control officer in Fairmont many years ago, Carl pioneered the ideals of which we operate. He has since passed on, but his legacy of finding loving owners for homeless animals lives. His wife, Charlene, carries on his memory as a board member and volunteer. Thank You, Carl, for helping us realize our potential for the humane treatment of all animals!
---
The Martin County Humane Society
522 East Margaret Street
Fairmont, MN 56031
Phone: (507) 238-1885 Email:pawprints01@hotmail.com
Click here for a list of pets at this shelter

---

[Home] [Information] [Shelters] [Search]