NJ Puppy Rescue Inc
Please help us help the puppies! A HUGE THANK YOU TO EVERYONE WHO CONTRIBUTED IN ANY WAY TO HELP GET NIKKI & DRE THEIR NEW WHEELS ~ THEY ARE ADJUSTING WELL AND SHOULD BE OUT 4 WHEELIN' AS SOON AS THE SNOW MELTS!!! Nikki & Dre are exceptional pups who were dumped at a kill shelter in KY due to their "shaking". They were very young and we did not have a diagnoses but knew they deserved a chance. Since arriving back in April 2013 they have been diagnosed with Cerebellar Hypoplasia. There is no cure or "getting better" but their young age was in their favor as they had a lot of growing and time to develop strong muscles to improve their mobility. They are about 11 months old and have made incredible progress, standing and walking, at their own pace, and even getting the concept of house breaking. We Have finally reached that moment ... TODAY IS THE DAY... NIKKI & DRE ARE BEING FITTED FOR THEIR CARTS!! The quad cart will help improve their mobility and give them some new found freedom... I am sure they will take full advantage of that as they are both so playful and will be thrilled to be upright and on their own! With your help we should be able to to offer a bright future to so many animals like Nikki & Dre who desperately need it! No amount is too small... donate a dollar, ask all your friends to donate a dollar, ask each one of your Facebook friends to donate a dollar. Any little bit helps and truly gives so much to all of the beautiful babies dumped off at the shelters who deserve a second chance just like they were given! Thank you in advance for your support!!! All donations are tax deductible. You can donate via Paypal.com using email rescue-me@earthlink.net or mail a donation to NJPR P.O. Box 190, Milford, NJ 08848 ~~~

Our Featured Pets...
Hi!!! Im Espresso ... I would love a home to call my own... could it be yours? !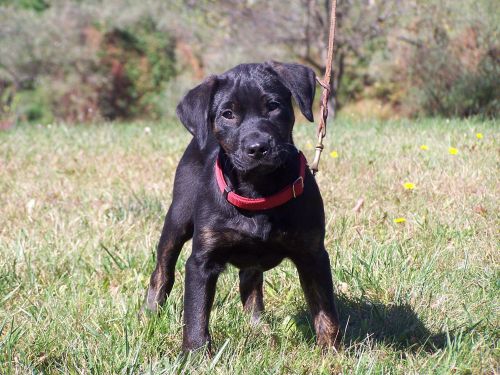 New Jersey Puppy Rescue Inc.
Promote Your Page Too
Make the commitment and change the life of a throw away pet today!
* Did you know that an animal turned into a kill shelter only has a few days... sometimes only hours left of its life.
*If the facility is full one dog/puppy will die so that the one who is turned in today will have a spot.
*There is no grand roaming place where they have time to find a home so we transport them here to give them the time to find a proper home.
*There's simply not enough homes for the amount of pups coming in every day...
*So don't waste any more time reading... get an application submitted for approval so you too can take one home!!!!!
---
Raise money for
New Jersey Puppy Rescue
just by searching the web and shopping online!
Come Visit Us!
*** MEET & GREET *** MEET & GREET *** MEET & GREET ***
*** We do not have anything scheduled at this time ***
~*~ ~*~
~~~ *Please keep in mind* ~~~
NOT ALL OF THE PUPS ON THE SITE WILL BE ATTENDING
~*~ If there is a specific pup you are looking to meet please email first to see if he/she will be attending before making the trip ~*~ We DO NOT do on the spot adoptions and everyone is required to fill out an application for approval ~~ Applications are available via email as well as at the designated location to fill out and submit while you are there ~~
Donating an item
If you are not looking to adopt, don't have room in your home, but have room in your heart and would like to help out the puppies in some way we are always in need of supplies to help with their care. A list of items are posted below if you'd like to drop something off at our next event or would like to simply send a care package please email rescue-me@earthlink.net and we will direct you on how to do so. Thanks in advance for your generosity!!
ANY OF THESE ITEMS WOULD BE GREATLY APPRECIATED BY US AS WELL AS THE PUPPIES!!!
~~OLD TOWELS~~SHEETS~~BLANKETS~~ BLEACH~~ PAPER TOWELS~~ PINE-SOL~~ LAUNDRY SOAP~~ ALCOHOL~~ Q-TIPS~~ RUBBER GLOVES~~ FLEA COMBS~~ BRUSHES~~ LEASHES 4' OR 6'~~ DOG TOYS~~ NYLABONES~~ IAMS PUPPY FOOD~~ STAINLESS DOG BOWLS~~
| | |
| --- | --- |
| | We use Patented Kuranda Dog Beds because they are durable, chew proof and easy to clean. If you would like to donate a bed to us, click here. |
About Us
NJPR Inc. is a registered 501(c) 3 non profit organization. We have been in operation since 2003. Our adoption donations are the primary way to help reimburse the expenses of the animals in our care. If you would like to help, a tax deductible donation can be made using the "PayPal" link above. All donations will be used to help us continue providing puppies with the veterinary care they often need ~~ New Jersey Puppy Rescue is not a shelter in the traditional sense but a rescue group that fosters puppies in private residences so they can begin proper socialization in a family environment ~ Puppies can be seen by appointment only after the screening process is complete and the applicant is approved for adoption ~ When filling out applications please keep in mind that we are volunteers fostering these puppies in our homes and will respond as quickly as possible. We thank you for your patience!!
Our foster homes are located near: Milford NJ ~ 08848 Adopting Your New Family MemberSee a puppy on our petfinder site that you may be interested in adopting? Please email rescue-me@earthlink.net to request an application. Please keep in mind that we are volunteers who have families and children with no "office hours" and do our best to respond to each and every one of your requests in a timely manner. Applications are processed in the order received and there is no guarantee of approval. Keep in mind puppies take a lot of time, attention and dedication so please be sure you are ready for the energetic, fun loving pup that will be part of your family! ~~~*~~~ Please don't look to adopt because you feel sorry for them ~ Adopting a life should be a well thought out decision ~ It's a lifetime commitment! Please Spay & Neuter your pets!

---



NJ Puppy Rescue Inc. ~ P.O. Box 190 ~ Milford, NJ 08848
E-Mail Inquiries Only

Email: rescue-me@earthlink.net
Click here for a list of pets at this shelter


---



[Home] [Information] [Shelters] [Search]