Visit our Animals!
.



The Kent County Animal Shelter welcomes everyone to come and visit our animals, please feel free to stop in!!


Monday through Friday
9:30 am until 6:30 pm
Adoptions:
9:30 am until 5:30 pm
We will be closed Saturday and Sunday


We are closed for lunch from 1-2 pm
We stop adoptions and visitations one hour before the building closes.

Due to the high volume of interest generated by Petfinder, the staff will not be able to answer questions about the animals over the phone. Questions can be answered by a visit to the shelter or sending an email.
While we strive to keep our page current, please understand we are not able to guarantee a particular pet will be available for adoption when you visit.
---
Our Featured Pets
Dogs
Mr. Dog is a 9 year old, neutered male, silver and white, Terrier mix. Mr. Dog was brought to the shelter when his family was unable to care for him and he is ready for a new home.

Mr. Dog is a great dog, he is a friendly dog, he enjoys walks and quiet time and will make a great addition to his new family. It will benefit to attend a training class with his new family and it will be a fun time to bond too.

Mr. Dog is a great dog and would love to have a new home and family. He is ready to find a perfect new family, if you would like to meet him please visit the animal shelter or send us an email with any questions you may have.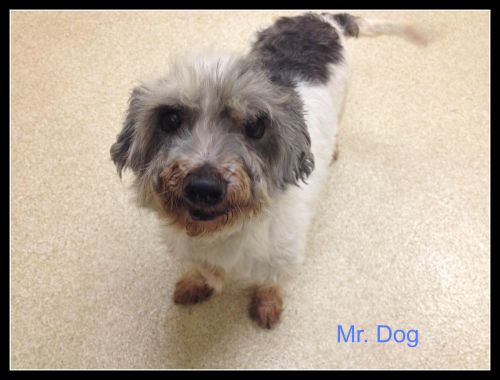 My name is Francis I am a 5 year old, spayed female, brown brindle, Boxer mix. I was recently adopted from the shelter but I wasn't getting along with the cat and my family had to bring me back but I am ready to try again for a new forever home. I am a very pretty gal and would love to find a family to call my own! I am a very friendly dog, I like spending time with people, I am very smart, all of the staff love working with me on my basic training and I walk pretty well on a leash too! I would love to find a new forever home soon, you can visit me at the shelter or send questions to the folks at the shelter they would love to talk to you about me!!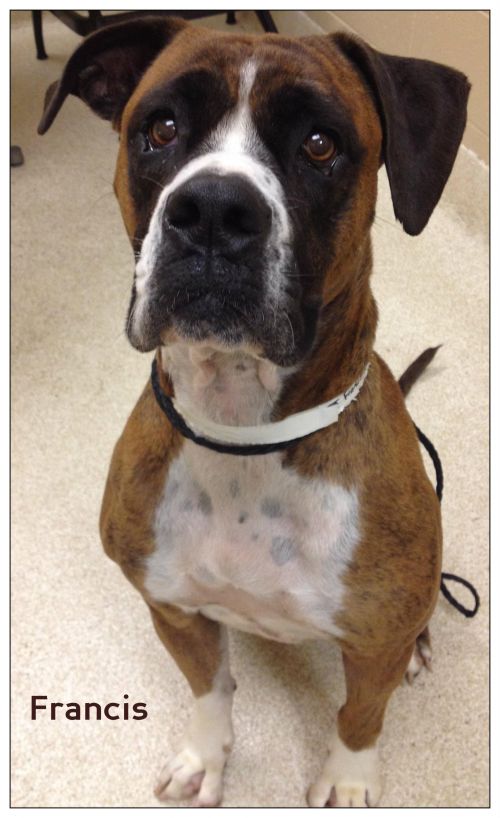 Cats!!
My name is Colette, I was brought to the shelter after I was found by a kind person and I am ready to find a new home. I'm a gorgeous white and brown tabby, short hair, spayed female, about 3 years old. I would love to keep you company on the couch and make you laugh everyday, I am very entertaining gal. Take me home and I promise to entertain & love you forever. I'd love to have a new home, come visit me at the shelter or send an email with any questions.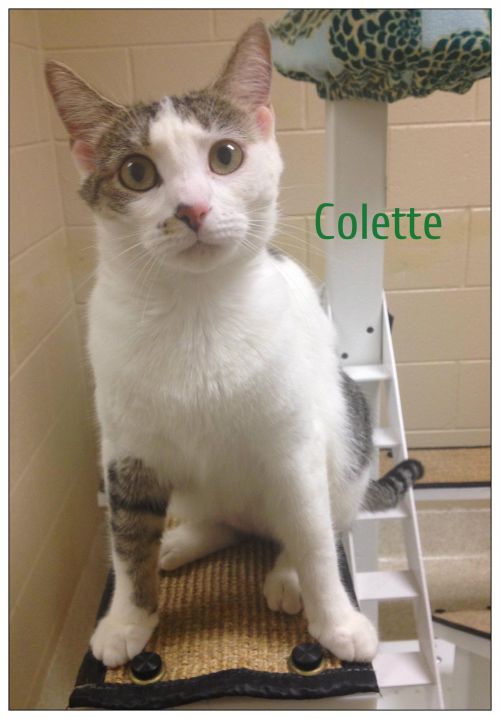 My name is Dooters, and I want to go home! I want to play on the couch and be your best friend!!! I am very friendly guy and would love to call you my new family.. I am a 1-2 year old, gray, short hair, neutered male,and I want to go!! I was brought to the shelter by my family when they were unable to care for me and I am ready to get adopted!!! Please send an email or visit the shelter if you would like to meet me.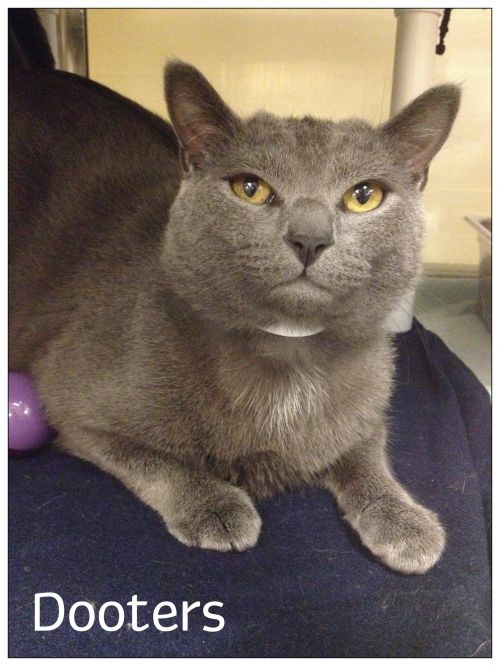 Who We Are
The Kent County Animal Shelter is dedicated to creating good relationships between animals and people. We strive to maintain a productive and responsible adoption program in addition to our county animal control role.
Adopting a friend
Adoption fees are as follows: Please join us and celebrating our reduced adoption fees! We were fortunate to have received a grant to help off set our adoption fees. Our cat adoption fee is only $5 for all cats and our dogs have a $50 adoption fee and $12 for a dog license. Our fees will return to the fees noted below when the grant is depleted!!
Dogs:
$70.00 Adoption Fee
Spay/ Neuter: $39 canine neuter 50 lbs or less, $51 canine neuter over 50lbs, canine spay under 50 lbs $49 and canine spay over 50 lbs $61.

2014 License Fee- $12.00

Cats:
Currently the adoption fee for all cats is only $5!!
$5.00 for cats over the age of 4 months and $40.00 for kittens 2-4 months of age, adoption fee includes the spay or neuter


Senior Citizens (62 and Over) pay a $6.00 license fee for dogs, but are still responsible for adoption and spay and neuter fees.

**Any animal available for adoption will be spayed or neutered before going home.**

Please consider adopting a companion from us. These pets are willing and able to be your friend for life!


Come Visit Us!
The Kent County Animal Shelter is located at 740 Fuller Avenue NE, Grand Rapids, Michigan. We are open Monday through Friday from 10:00 am until 6:00 pm and Saturdays from 8:00 am until 12:00 pm, we stop adoptions and visitations 1 hour before we close. We are closed Sundays and Holidays. If you have any questions about the animals listed please feel free to email or stop down in person. Unfortunately due to the high interest in our pets we are unable to answer questions over the phone.

Also please take a moment to view Pets Incredibles helpful pet ownership videos available on DVD!


Help Us Out!
---
---
Kent County Animal Shelter
740 Fuller Ave NE

Grand Rapids, MI 49503
Phone: (616) 632-7300

Email: cathy.hand@kentcountymi.gov
Click here for a list of pets at this shelter

---

[Home] [Information] [Shelters] [Search]

>