---
WHO WE ARE
Hounds Haven Basset Hound Rescue is an all volunteer based rescue in Iowa. Hounds Haven does not have a shelter; we list Basset Hounds in need from across Iowa, Missouri & Kansas. Hounds Haven lists available animals as a public service for our Basset Hound friends.



---
ADOPTING A HOUND
Animals reside at area shelters, or with their owners, and are seen by appointment with their care providers. If you would like to hear additional info on any one of the hounds listed with Hounds Haven please feel free to email either Hounds Haven directly or the email listed on that particular hounds bio.

All applicants will have a Home Visit conducted in thier home by a local rescue volunteer once their application is submitted.

Adoption fees vary from animal to animal depending upon the veterinary care that has been provided to the animal while in the program.

Please remember every animal for adoption through Hounds Haven Basset Rescue is fully vetted for their age and only needs routine preventive care. Dogs older then 6 months of age are heartworm tested. All dogs are kept on heartworm preventative. Every dog is vaccinated (age appropriate), and de-wormed, in addition to being spayed/neutered.
---

FOR AN APPLICATION

Please understand we are all volunteers, with full time jobs in addition to loving and helping deserving Basset's, if it takes us a little while to get back to you once we receive your application please forgive us.... your application IS important to us :0)

---
DONATE TO BASSET RESCUE

Hounds Haven is a non-for profit rescue. All dontations made to Hounds Haven are given right back to the care, feeding and vetting of the Basset's Hounds Haven helps.



---
SURRENDERING A BASSET HOUND
Please feel free to contact us at the email or phone number below if you have or know of a Basset that needs to be rescued or re-homed. We will do everything we can to help that Basset become safe.
---
Hounds Haven Basset Rescue of Iowa, Inc
Indianola, IA 50125

Email: admin@houndshavenbassetrescue.com

---
HOUNDS HAVEN IS HAPPY TO BE PARTNERED WITH THESE SPONSORS
---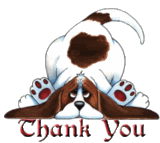 ---

[Home] [Information] [Shelters] [Search]