Doodle Dawgs and Fabulous Felines
---
Our Featured Pet...

Tyler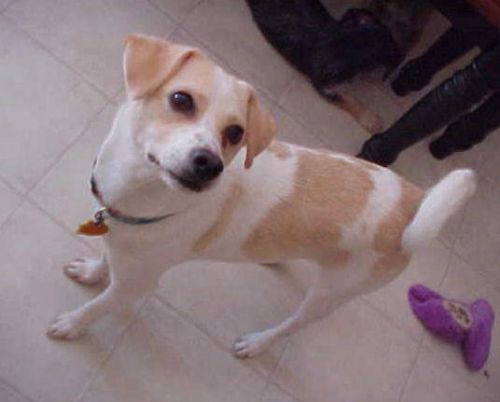 Who We Are
Doodle Dawgs is a small organization dedicated to the rescue and placement of our smaller four-legged canine friends into quality loving homes. All of our precious rescued dogs are fostered in private residences where they have room to run, socialize, and live happy lives until being adopted.
About Our Procedures
If you are interested in one of our guys or gals, you MUST SUBMIT AN APPLICATION (see link below). The adoption fee is $295. The adoption fee is used to help cover the following costs - vet work, food, supplies, housing and other expenses related to the rescue and maintenance of the foster dogs. Each foster dog receives age appropriate vetting including spay/neuter, rabies vaccination, DHLPP vaccination, Bordetella vaccination, heart worm/Lymes test, de-worming, Frontline for fleas and additional veterinary care when necessary. Due to ever increasing expenses related to saving, maintaining, vetting and placing dogs into quality homes, our adoption fee has recently been raised to $295 (from the $190 stated on the application form. This was the original adoption fee in 2004) in order to help defray most of our costs. PLEASE NOTE, the application has not yet been altered to reflect this increased adoption fee amount.
Need more information on our guys and gals/Want to apply?
If you are interested in learning more about our furry four-legged guys and gals, we ask that you COMPLETE THE NON-BINDING ADOPTION APPLICATION by clicking here OUR APPLICATION. You will be contacted within a few days regarding your application.


Filling out an application is NOT a commitment to adopt. You will be contacted within a few days after receiving your application.


---
Doodle Dawgs and Fabulous Felines
Email: mygr8k9s@aol.com
Click here for a list of pets at this shelter

---

[Home] [Information] [Shelters] [Search]