Central Minnesota Animal Care And Control
1021 S. Benton Drive
Sauk Rapids MN, 56379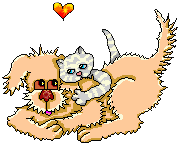 ---
SPRING PROMOTION--"SPRING FLING"--Central Minnesota Animal Care and Control, (CMACC), will be celebrating National Animal Control Officers Appreciation Week, (April 13-19) by holding a two week "Spring Fling". CMACC will have specials from April 14 to April 25th. All cats and dogs will be $20 off the adoption fee. (Kittens and puppies not included) A limited number of microchips will be available for dogs for $10 off, (includes implantation and lifetime enrollment-only $35 plus tax). Owner of animal must call for an appointment. 320-257-0103 Please join us by thanking an animal control officer, keeping your pet safe by microchipping your dog, or by giving a new life to a homeless pet by adopting a pet at CMACC animal shelter! Central Minnesota Animal Care and Control 1021 S. Benton Drive Sauk Rapids, MN 56379 3202-57-0103 Open Monday-Friday from noon until 4pm



Our Shelter:


Central Minnesota Animal Care And Control serves the municipalities,
and their communities, of the Central Minnesota area.

Services Include, But Not Limited To:


24 Hour Access
In house animal sheltering
Animal Control field work
Animal emergency assistance
Animal cruelty/neglect investigation assistance
Animal adoptions
Animal licensing and ordinance enforcement
Animals that have bitten, rabies quaranine
*Surrenders. -Please call for availability.


---
Adoption Information:
All adoption fees include tax!
All adoptions are on a first-come, first-served basis. We do not place animals on 'hold'.


---
Services Offered To Private Sector:
Animal Trap Rental
Animal Adoptions
Pet Supplies, Accessories
Microchipping
Personalized Pet Tags

Animal Vaccinations, Surgeries, and Check-Ups Available
through an on-cite veterinary clinic: "Sauk Rapids Veterinary Care"
Please Call 320-257-2209 to make appointments. (Please do NOT call CMACC)


---
Reasons Municipal Authorities Bring Animals To Us:
Stray animals
Abandoned animals
Aeglected/abused animals
Hoarding cases
Exotics not allowed by ordinance
Car accidents, with animals involved
DWI cases with animals involved
Emergencies where police are left with animals when owner
is not available or cannot care for animals, such as fires and medical emergencies.
Animal bite cases
Dangerous animals
Animals related to drugs, and/or animal fighting
Animals left in hot cars or left out in the cold/heat.
Feral cats


---
Donations:
We will accept any donations that directly impact the health, welfare and safety of the city of St. Cloud stray animals.
These donations are accepted by CMACC on behalf of the City of St. Cloud. If you may have something to donate,
please feel free to call. 320-257-0103