AZ Happy Tails Animal Rescue
---
Our Vision
Bringing furry friends and families together one tail at a time!
Our Tail
We are a non-profit 501(c)(3) corporation. We began as a mission to save dogs off the Ft. McDowell Indian Reservation and in March 2010 we formally became AZ Happy Tails. Since then, AZ Happy Tails has become committed to the rescue and placement of stray, abandoned, and e-listed dogs and cats. We continue to rescue animals from the Ft. McDowell Indian Reservation as well as Maricopa County Animal Care and Control, other animal rescue organizations that are overloaded, and the general public. We think all pets deserve caring and compassionate homes, and the chance to live healthy, happy lives in safe environments.
Fostering or Adopting a Friend
We believe that everybody should have the amazing experience of being loved by a rescued pet. Please contact us if you are interested in fostering or adopting. And ask about our unique Foster With Intent to Adopt Program! We work in conjunction with many other rescue groups so if you do not see a pet you are interested in please contact us and we will help to find the perfect match for you and your family!
Animal Appreciation Program
We strive to educate and raise awareness of the importance of animal respect and appreciation and are excited to teach these values to our younger generation. If you are interested in our Animal Appreciation Program for your class or scout troop, please contact us at dogadoptions@happytailsaz.org
Contribute
All our efforts are funded solely through monetary and In-kind donations and public support. If you'd like to make a donation to AZ Happy Tails please contact us at dogadoptions@happytailsaz.org. All monetary donations go toward food and medical expenses for our rescue animals. We also accept donations of food, bedding, toys, treats, collars, and leashes.
Support
We would like to thank our amazing photographer Jill Flynn for donating her time and photos to help our rescue pets in need of foster and forever homes. Please visit Jill to see her beautiful work at http://www.visualharmonyphotography.com/
---
AZ Happy Tails Animal Rescue


Chandler, AZ 85225


Email: hollyspup@gmail.com
Click here for a list of pets at this shelter

---

[Home] [Information] [Shelters] [Search]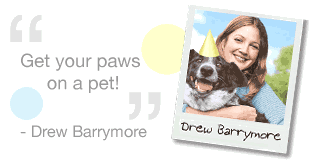 mce_href="http://www.peoplesavingpets.org">