Utah Animal Advocacy Foundation
Click here to see our Adoptable DOGS!

Click here to see our Adoptable CATS!
Click to see our events!
---
Our Featured Pet...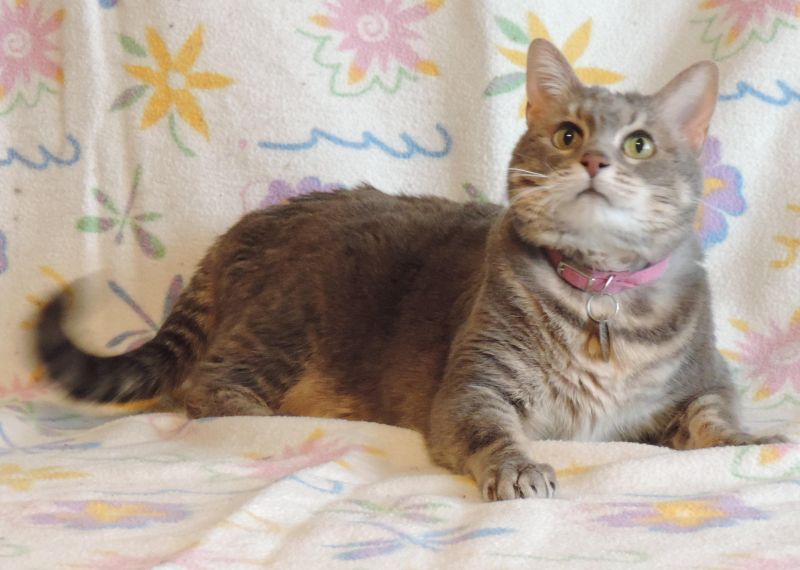 Khali


Khali found a new home with us last year, but do to an allergy in the family, she has been returned to us and is once again patiently waiting for a forever home. Khali is about 5 years old and just a friendly girl. We will find her playing hard with her toys and then curl up on her tower looking out the window to take a nice nap in the sun. She is extremely friendly and would make a great family companion. Khali seems fine with other cats and good with children, but she seems to prefer a home with calm dogs. Khali has been spayed, current on vaccinations, tested negative for Fiv/Felv and she is micro chipped.



Please email: maryjo_korb@msn.com or call Maryjo at (801) 809-0602 for more information.

You can contact us at the e-mail above, or visit our website at www.uaaf.org. Thank You!
Important News
The Utah Animal Advocacy Foundation is celebrating 10 years of saving lives! A big thanks to our dedicated team of volunteers who have made it all possible. In the past 10 years, we've rescued over 1000 animals and look forward to rescuing many more in the years to come!
Who We Are
The Utah Animal Advocacy Foundation (UAAF) is a 501(c)(3) non-profit organization specializing in the rescue, rehabilitation, and placement of homeless animals. UAAF is an active participant in the No More Homeless Pets in Utah coalition and is working closely with other coalition members to help end the euthanasia of homeless pets. We are an all-volunteer organization and rely entirely on public support for our continued success.
UAAF believes that every animal deserves a home regardless of age or disability. We specialize in the rescue and rehabilitation of 'special needs' animals including orphaned newborns, senior animals, animals with behavioral issues, injured animals, and animals with ongoing health problems. Since our founding in September 2002, we have successfully placed hundreds of these deserving animals into loving homes.
We Need Your Help!
Looking to help but don't know how? We are looking for volunteer help at fundraisers and adoption events and we always need more foster homes! If you would like more information on how you can help UAAF save lives, please call Maryjo at (801) 809-0602.
Adopting a Friend
We take special pride in matching the right animal with the right home through an application process. If you are interested in adopting one of our precious critters, you can find our application online at www.uaaf.org. We look forward to hearing from you!
Come Visit Us At PetSmart!
See our Furry Friends at the Canyon Rim PetsMart in Salt Lake City (3191 E. 3300 S.)
Cats can be seen anytime beginning Monday through Sunday.
Dogs can be seen on every First and Third weekend of every month from 11-3 pm.
See you there!
---
Utah Animal Advocacy Foundation
P.O. Box 651097
Salt Lake City, UT 84165-1097
Phone: 801-467-8610
Phone: 801-809-0602

www.uaaf.org
Email: jennc@mac.com

Email: maryjo_korb@msn.com