---
---
Many cats and Kittens are available for adoption.
Click here for a list of pets


---

Kittens are pulled from the streets, tamed, and adopted into homes. The moms and dads are then Spayed and Neutered and returned. Assuring no more babies kittens are born. Email or call us today if interested in one of our precious babies. 817-233-7061

---

---

If interested in one of our pets, please send us an email and request an application to afccadoptions@gmail.com

---
---
Cats you see in your neighborhoods with TIPPED ears like the ones below, are cats that have been spayed or Neutered, and have had a rabies shot. Please do not disturb them, they are there as a free rodent control. They can not breed, and typically do not spray, fight, or cause any nuisance other than chasing away rats and bugs. Have one in you neighborhood you would like to get fixed and do TNR on? Give us a call or email us to find out just how easy it is! TNR Is now legal and approved in our city!



Click here for a list of pets


---


Psssst....I was rescued from outside, Arlington Feral Cat Coalition came in and rescued me, put me into a nice home. Which I truly love. (especially my owners bed) My mom and dad were then spayed and neutered, given a rabies shot, ear tipped and returned to their homes to live out their lives in peace. Unfortunately my mom and dad were feral and do not like people. So this was the best thing for them. For me, I was one of the lucky ones and will not have to live on the streets as they did fighting for my life from males and having babies of my own. Instead I will be spayed when Im old enough and will never have to worry about taking care of little ones like myself. Thank You Arlington Feral Cat Coalition for all you do!

---


AT THIS TIME OUR GROUP IS CONCENTRATING MORE ON TNR (TRAP NEUTER AND RETURN) OF CATS IN THE ARLINGTON TEXAS AREA. FEEL FREE TO VISIT US ON FACEBOOK AND SUPPORT OUR CAUSE
Click here for Arlington Feral Cat Coalition On Facebook


---






AS YOU CAN SEE KITTEN SEASON HAS STARTED, PLEASE DO YOUR PART IN SPAYING AND NEUTERING YOUR PET TO STOP THE BREEDING OF THESE INNOCENT ANIMALS, THERE ARE TO MANY UNWANTED ANIMALS THAT ARE KILLED EACH YEAR AND DUMPED AT LOCAL SHELTERS, SPAYING AND NEUTERING YOUR ANIMAL WILL HELP IN THE FIGHT TO STOP THESE UNWANTED LITTERS, IS YOUR UNALTERED CAT DRIVING YOU CRAZY? THIS IS WHY, ALTER THE ANIMAL YOU WILL SEE A WHOLE NEW ANIMAL IN YOUR LIFE, JUST BECAUSE IT IS AN INSIDE ANIMAL DOESNT MEAN IT DOESNT NEED FIXED...ALTERING YOUR PET WILL HELP IT TO BE MUCH CALMER AND HEALTH WISE ALOT BETTER........NEED ADVISE ON WHAT TO DO, WHERE TO GO, LOW COST SPAY AND NEUTERING, CALL ME MAYBE I CAN HELP DIRECT YOU


---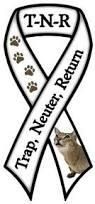 News
---
---

LITTER BOX HEAVEN

That is what we call it anyways, no more scooping. We were told about a product called pine pellet horse bedding, being used as cat litter, no more scooping and no smell. There are tons of users switching. The litter pellets turn to saw dust once the are urinated on, and sinks to the bottom, The stool stays on top and you just remove it as needed, the sawdust is then just dumped and refilled when needed, and now the best part, a 40 pound bag at any feed store will run you about 5 bucks a bag! Well We were so impressed by this product we were out to make it even easier if at all possible, and well sure enough we found a product made just for the horse bedding pine pellets, its called the Feline Pine Litter Box!!!! This box allows the Saw Dust to sink to the bottom to another tray, and that you just dump when needed, and your box always stays clean. We highly recommend both of these products for your litter needs. Click here for more information on this great litter box
They are wonderful about shipping promptly. We have been very happy since receiving our New boxes. Give it a try, what have you got to loose!!! Here is a link to see pictures and instructions for use. Click here for instructions

---
---

Did you know declawing a cat is the number one reason they use the potty all over your home, and not use the litter box? Did you know it can cause them to become biters, along with many many other problems? Please please research this declawing issue before making this choice, research what can happen to the animal when you do this. ITS NOT WORTH IT! Most cat owners are giving up their cats and they are ending up in our shelters because they have bathroom issues, and owners don't relize it is because they declawed the animal and its not the cats fault...Here is a picture I took just the other day of a cat that was declawed, she had a sore on her foot that would not heal, so the owner took her to the vet and they went in and found out that she still had bone fragments in her foot, also she has 2 of her nails growing back inside of her. When I saw her it appeared her foot was very sore and this declaw job has affected her in more ways than one. I would ask you to know that declawing is not worth it, this is one of many problems that can occur, please visit www.stopdeclaw.com to learn more about it and what concerns there are



---

POTTY ISSUES?

Tips when you have potty issues going on, what to do, products that work, keeping your kitty instead of sending it off to the shelter.

TIP#1-Stay calm and do not get angry with your companion.

TIP#2-Then call me and lets work through it


---

---

Who We Are We are strictly involved in Trap Neuter and Return of Feral cats. This is where you set traps, catch the feral cats you have in your neighborhood, spay or neuter them, rabies shot and an ear tip and return them to there home to live out the rest of their life, without all the nuisance issues an unfixed feral can bring into your community. To learn more please visit the well known Alley cat allies website. http://www.alleycat.org/


---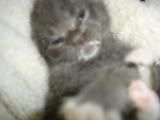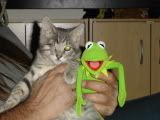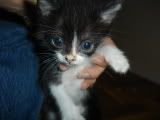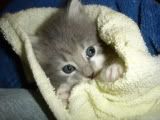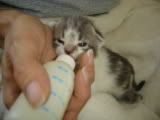 ---
---
Can't adopt right now, how about just helping out!
Please consider donating things like cat litter, food, and traps. Or even vouchers for us to use at TCAP This is the Link http://www.texasforthem.org/
---
---

Come Visit Us!
We have not current location. >
---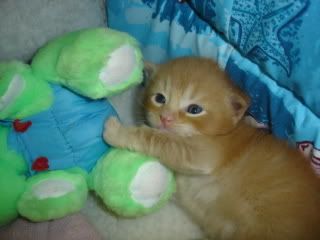 EMAIL ME FOR MORE INFORMATION ON AN CAT OR KITTEN OR TO JUST ASK QUESTIONS
---
Thanks for looking and saving a life, and remember to always spay and neuter your pets to help reduce the pet population.

PLEASE HELP US AND BECOME A VOLUNTEER TODAY! afccadoptions@gmail.com
Allow the voices of the voiceless to be heard


---





Angel ľ Sarah Mclachlan Song Lyrics



IN MEMORY OF SASHA YOU ARE TRULY MISSED
06-01-2005 to 06-03-2006

In dedication to her, please read and learn all about myotonia, a very rare condition in cats. I knew of 2 that existed, Sasha was one of those 2, please read and educate yourself on myotonia in honor of Sasha, She taught us all love, dedication and kindness, and she was loved by all that knew her, she was a special little girl and will be missed. Thanks to ALL that helped her throughout her time here on earth.


---

Arlington Feral Cat Coalition
PO box 121752
Arlington, TX 76012
817-233-7061:

Email: afccadoptions@gmail.com
Click here for a list of pets


---





[Home] [Information] [Shelters] [Search]