Our website was last updated on May 09, 2013.
Lost/Stolen Toy Poodle.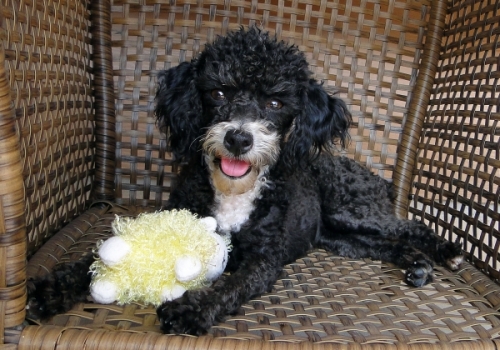 Click on Perri's photo for more information!
"Like" Jack's Pack on facebook
Jack's Pack Companion Animal Sevices
JacksPackTX@aol.com 512.000.0000 (9am to 9pm)
Jack's Pack is a companion animal welfare organization funded solely by the companion animal services it offers and donations from the public. Jack's Pack's mission is to rescue, rehabilitate, and rehome homeless companion animals in the Austin, TX area. Jack's Pack also offers daycare, boarding, basic grooming, photography, etc. in the comfort of our home so that your companion animals can avoid the chaos of boarding kennels and grooming shops.
Available Companion Animals
Adopted Companion Animals
July's Companion Animal - Jerzy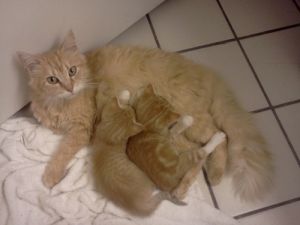 Jerzy is a Domestic Long Hair, possibly mixed with Persian.
Jerzy is an orange tabby FEMALE kitty! - It's rare for orange kitties to be females since it requires for both Mom and Dad to have orange coats.
Jerzy is approximately 3 years old and weighs 7lbs 10oz fully grown.
Perri is approximately 3 to 5 years old.
Jerzy is a little bit shy at first but has the sweetest, most gentle disposition!
Jerzy happily coexists with other kitties, dogs and children. She's never so much as hissed at anyone.
Jerzy is ln indoor kitty and shows no interest in venturing outdoors.
Jerzy is litter boxed trained and has no known behavioral challenges.
Jack's Pack's News
Jack's Pack is seeking donations to help with the care of the Bastrop / Elgin kitty rescue effort. We're happy to report that 4 kitties have found forever families. But, 6 more remain with efforts underway to trap at least 4 more. We need help to provide food, litter, veterinary care etc. To donate toward care supplies, please call Tomlinson's Pet Supplies Central (512) 452-1560, ask for Ed and make a donation to "Jack's Pack's" account. Please email JacksPackTX@aol.com for information about donating toward veterinary care. Thanks for your care and support.
Companion Animal Services
We offer limited companion animal service, in your home or ours. These services are available for small dogs and larger dogs with gentle dispositions. Experience with whelping dogs and cats, hand rearing newborns, geriatric care, and animals with a variety of other special needs. There is no additional fee for administration of oral or subcutaneous medication. The dogs are cared for in your home or our home with regular supervised outside breaks in a securely enclosed yard. Discounted rates may be available for extended care needs.
Daycare Rates (up to 12 hours): $20 per day for up to two pets, an additional $5 for each pet in the same family.
Boarding Rate: $25 per day for up to two pets, an additional $7 for each pet in the same family.
Basic Grooming (bath, brush, & nail trim) Rates: $20 per dog less than 25lbs, $25 per dog 25lbs or more.
De-shedding: $10 for dogs less than 25lbs, $15 for dogs 26 to 50lbs, $20 for dogs more than 51lbs.
Midwoof Care (for whelping dogs and cats) Regular daycare and boarding rates apply for pregnant dogs, with an additional $100 fee when/if she whelps in my care.
Hand Rearing (newborn puppies and kitties) $30 per day for up to 4 puppies or kittens, $40 per day for up to 8 puppies or kittens, $45 per day for up to 12 puppies or kittens. NOTE: You must provide milk replacer formula and bottles and/or tube feeding kit.
Jack's Picks
Animal Organizations