Austin TX Aussie Rescue
---
Austin Aussie Rescue is full.
We can help post as Referrals. (6/2014)
Find us on FACEBOOK!
Austin Aussie Rescue focuses on Australian Shepherd dogs.
---
Visit Austin Aussie Rescue on Facebook!
---
Pet of the Month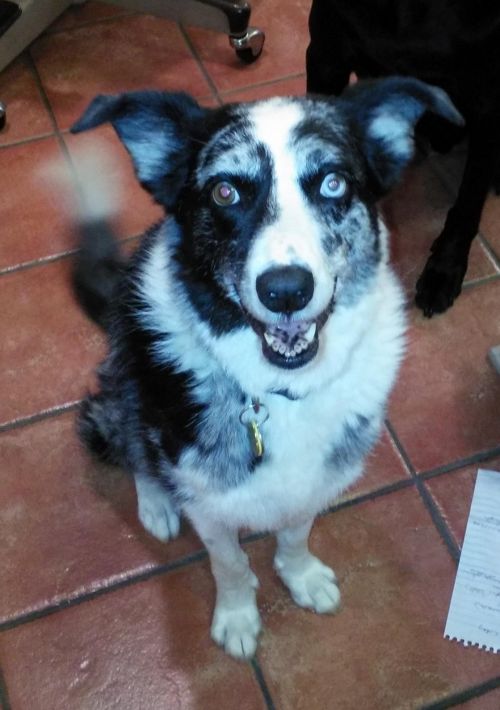 Missy! (10-1-14)
Robyn - Adopted!
Bailey - Adopted!
Frio - Transferred!
Ladybug - ADOPTED!
Banjo - ADOPTED!
Thumper - ADOPTED!
Rusty - ADOPTED!
Jenna - ADOPTED!
---
Help Aussie Rescue
IF you would like to contribute toward heartworm treatment, testing, radiographs, ultrasound, surgery and other medical expenses, please send a check to "South Texas Aussie Rescue" and indicate if your gift is for a particular dog, or for Austin dogs in general. Any amount will be much appreciated! (NOTE: Your donation is tax-deductible!)

You may send your donations to:
South Texas Aussie Rescue (STAR)
9803 Hambleton Way Cr
HOUSTON TX 77065

OR

Austin Aussie Rescue
PO BOX 1678
BASTROP TX 78602

Donate by Pay Pal:

Go to South Texas Aussie Rescue and click on the "DONATE" button.

NOTE: On the "review your donation" page below South Texas Aussie Rescue on the left, you will see a link for +Add special instructions to the seller. A window opens, where you can indicate this is a donation for Austin dogs.


Any donations that exceed expenses for a specific dog will be applied toward medical costs for other Aussies in Central Texas. Thank you!

---
Aussie Rescue Adopter Writes a Book!
If you click on the picture below to buy a copy of the book,
Austin Aussie Rescue will receive a small donation from Amazon for your purchase.
Puppy Tales: The Adventures of Adam the Australian Shepherd is a heartwarming children's book from first-time author Kelly Carper Polden. Adam is an abused and abandoned puppy that winds up on a Texas Hill Country ranch, where he shares a series of fun-loving, spirited adventures with "Momma" and "Poppa," Tinker Bell the cat, and his horse friends Ace, Durango and Cody. The author uses this entertaining cast of characters to weave a story around the timeless values of love, discipline and friendship. Adam was adopted in May 2006 through Austin Aussie Rescue!
If you click on the picture above to buy a copy of the book, Austin Aussie Rescue will receive a small donation from Amazon for your purchase.
---
We Remember....
Our Memory Page One (2004)
Our Memory Page Two (2005)
Our Memory Page Three
IN MEMORY: DAVID G. BURBEE, PH.D.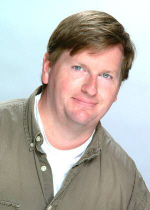 We were saddened to learn the terrible news that David G. (Dave) Burbee, Ph.D., suffered a severe brain hemorrhage on October 16, 2005 and passed away on the morning of October 18, 2005. Dave left his position as a oncology research scientist to dedicate his time to canine rescue as the founder and president of Texas Aussie Rescue Association (TARA), Inc. (NOTE: TARA closed its doors as of January 2008.)
Dave was a good friend -- a great friend to animals in need -- and he is fondly remembered and sadly missed.

---
The loss of LEE MANNIX......
Austin Aussie Rescue joins with numerous other rescue groups and hundreds of local citizens and their dogs in mourning the untimely passing of trainer/behaviorist Lee Mannix on May 2, 2010. We first worked with Lee in 1998 after a young, frightened Aussie showed up at DogBoy's Positive Power kennels. Sadly, Kip had to be euthanized due to unpredictable aggressive outbursts.
Over the past 12 years, Lee (and later his staff and trainees who went out on their own) helped us work with a number of foster families and foster Aussies. His impact in this community will still be felt as he leaves a legacy of well-trained people AND dogs. Lee, we will miss you, and you will not be forgotten.

---
ABOUT US
Effective January 2008, Austin Aussie Rescue joined forces with South Texas Aussie Rescue (STAR), a Houston-based 501(c)3 charitable organization. Austin Aussie Rescue focuses on finding homes for Australian Shepherd dogs in the Austin and Central Texas area. We post "Referrals" for Aussies and some mixes in need of new homes, but who are able to stay in their current home or with caring rescuers until a home is found. Referral dogs must be spayed or neutered.
==> If you have a dog who needs a home, we can post the dog as a referral, if spayed or neutered, and with no bite history: Referral Aussies.
When space and resources allow, we take in dogs to foster from people who must rehome them, from local shelters, and when stray Aussies are found whose homes cannot be located. NOTE: Dogs with a bite history cannot be taken into rescue, for liability reasons.
Aussies taken in to foster are temperament-tested and health concerns are addressed and treated. All dogs have current vaccinations, are taking heartworm and flea/tick prevention and are spayed or neutered. Many are also microchipped.
==> If you might be interested in adopting, please fill out the online Adoption Application. The online form is not always reliable, so please check back if you do not get a response, or ask for a form to be emailed to you. This does not commit you in any way, but helps us make the best match between people and available dogs.
We do ask a for a donation when one of our Aussies is adopted. A minimum of $200 helps us maintain quality care for all our rescued Aussies. In January 2008 we became affiliated with South Texas Aussie Rescue (STAR), and donations to Austin Aussie Rescue are tax-deductible. Both STAR and Austin Aussie Rescue are operated 100 percent by volunteers. Donations and fund-raising activities are the sole means of support for these organizations.
==> If you might be interested in volunteering or fostering, check out Volunteers. Send email to austinaussierescue@hotmail.com
We work closely with other Austin area rescuers and with Aussie rescuers in Texas and beyond. Austin Aussie Rescue will take and find homes for "lethal white" Aussies from merle-to-merle breedings, usually with hearing and/or vision impairments, when space is available. We also help as many Aussie mixes as our very limited resources will allow.
Other Web pages to look for adoptable Aussies include:
This site is a member of WebRing.
---
E-MAIL: austinaussierescue @ hotmail.com (take out spaces either side of the "at" sign).
Austin Aussie Rescue
PO BOX 1678
Bastrop TX 78602

Click here for a list of pets at this shelter

---

[Home] [Information] [Shelters] [Search]