EAST TEXAS MAINE COON RESCUE
P. O. Box 253 Simms,Texas 75574

903-543-1178

Please Call between the hours of 8:00 AM to 6:00 PM CDT ONLY

We are NOT able to accept any new cats or kittens
---
---
MISSION STATEMENT

Our mission is to take in as many cats/kittens as we can afford to vet, feed, care for and re-home.

We are a no-kill rescue with common sense, we do not euthanze any healthy cat/kitten, but provide medical care and adoption. If there is a chance for the animal to live a full, quality life, that animal will remain with us until adopted.

---
---
OUR Pe(S) OF THE MONTH
Meet..Cleo!!
Cleo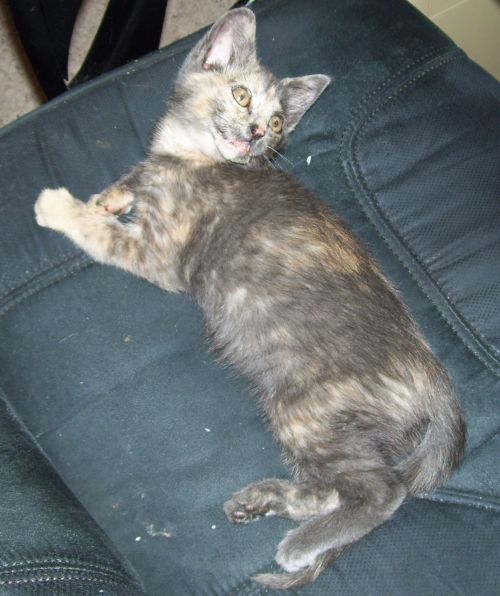 ---
---
HELP SUPPORT THE CATS THROUGH OUR EBAY STORE

Do you love Real Gemstone Jewelry but can't always afford to buy? Would you like to help us support and care for our cats and horses? Now you can have and do both. Please shop our beautiful REAL Gemstone items and buy one or more for yourself or someone else! 100% of the proceeds are used for the care of our animals. Thank you for your support.
Real Gemstone Jewelry Store

---
---
Our rescued cats who have been adopted into lifetime homes.

---
---
WE HAVE HORSES


Horses are vetted and wormed prior to adoption. The adoption fee for horses is $150.00 each. An application is required before an adoption or appointment to see the horses can or will be made. A home visit is also required. Horses will only be adopted to homes, not to breeders or for ANY commercial use.

---
---
WHO WE ARE

We are a small rescue in NE Texas. We currently have a lot of wonderful cats of many different breeds. All of our cats are fully vetted prior to adoption. Our adoption fee is $100.00 per cat. If we have kittens, the adoption fee is $150.00, and we will only adopt them to households with another cat or in pairs. Our cats are indoor only. We screen all applicants prior to any contact with our cats, complete a home visit and require an adoption contract. All cats and kittens are altered before they go home. We invest a lot of love, time and dollars in our cats. When we adopt them out we want them to go to a home with as much love and care as we give them. A home that will be theirs for life.
---
---
WE RESERVE THE RIGHT TO REFUSE TO ADOPT TO ANYONE.
---
---
TO ADOPT
Email us at :East Texas Maine Coon Rescue

---
---
---
---
GIVE A GREAT CAT POST TO OUR CATS

If you would like to donate a Purrfect Post to our cats, they would be very appreciative. They go through ordinary cat scratching posts like they were made of paper. This one has lasted us a year! If you would like to donate a Purfect Cat Post to us, just give them our phone number.
Here is the link The Purrfect Post
Thank you from the cats.

---
---
MAKE A DONATION TOWARD OUR VET BILLS

We gratefully accept donations to help us maintain the good health of our cats. We always have vet bills to pay, food and supplies to buy. If you prefer we are also happy to receive Walmart, Target or Tractor Supply gift cards.



---
---
OUR WISH LIST

We are always in need of supplies, cat food 4Health (wet & dry) Turkey with Salmon & Chicken & Rice; Dry Purple label. (Tractor Supply) and litter (we use chic Crumbles). The horses need hay and we feed12% protein pellets from Tractor Supply. A gift card from Walmart or Tractor Supply makes it easy for us to buy what we need. If you would like to send us a gift card please mail to P.O. Box 253, Simms, TX 75574. Thank you!

---
---
NATIONAL MAINE COON RESCUE

In addition to our own Maine Coons, we foster for National Maine Coon Rescue. If you do not see the Maine Coon you want to adopt on our rescue pages, please visit
Maine Coon Rescue
to view the cats we are fostering as well as cats located in other states.

PetMeds supports rescue, WE LOVE Pet Meds!

---
---

Petfinder has added an informational video for helping adopters train their new family members! Click on the link and check it out!

---
---
East Texas Maine Coon Rescue
P O Box 253
Simms, TX 75574

Email:East Texas Maine Coon Rescue

---
---
---

[Home] [Information]