***WE ARE FULL AND NOT TAKING IN PETS AT THIS TIME*** If you return a pet there is a $25 charge if the pet is current on shots (PROOF REQUIRED). If not current, or are needing shots within the month, there is a $40 fee. Per contract, you MUST contact us if no longer able to care for the pet and the pet is not to be rehomed without contacting us first. We are very strict about this just to make sure our adopted FURkids are safe. =)
OUR MAIN WEBSITE LINK IS: http://fureverfurkids.webs.com

Also...make sure to "LIKE" us on Facebook! The link is: http://www.facebook.com/FuReverFuRkids
FURever FURkids is a privately run rescue. All FURever FURkids' dogs, cats, small animals, and birds have come from situations such as being on death row at shelters, owners who can no longer keep them, or rescued from terrible situations. Each animal is fully vetted before adoption. The adoption process requires an application with vet references and a contract upon adoption. FURever FURkids started in 2009 and has adopted out hundreds of animals since we began. FURever FURkids has a professional, working relationship as a rescue with area rescues, vets, shelters, and spay/neuter clinics.
We love our vet! Go see Animal Medical Proffesionals in Ooltewah, TN and tell them we sent ya!!

---

PLEASE EMAIL us at FUReverFURkids@gmail.com if you are interested in adopting a pet from FURever FURkids rescue and include your number. Emails are just SO much easier for us to deal with as we do have a full time jobs as well as a full time rescue. We will have you fill out an application first. Then, once approved, we will call you and set up a time to meet your potiential new pet. ALSO, DO NOT CONTACT US IF YOU ARE NOT SERIOUS ABOUT GIVING A PET A FOREVER HOME. WE ARE SO TIRED OF PETS BEING RETURNED BECAUSE THEY DON'T "FIT" IN YOUR LIFE ANYMORE. IF YOU ARE NOT WILLING TO COMMIT TO THIS PET FOR HIS/HER LIFE, PLEASE DON'T WASTE OUR TIME ADOPTING FROM US! THANKS FOR UNDERSTSTANDING!

---


*WISH LIST* High quality pet food, Advantage flea prevention, GIFT CARDS to any stores that sell pet supplies, crates, leashes and collars are ALWAYS needed! We also NEED FOSTER HOMES!!!
Help the FURkids

---
Nico has been adopted!!!!!
Poor Nico had a rough life before I rescued him! He was outside, kept on chain all the time. He was not socialized or cared for AT ALL!!! When I got him from a shelter he was VERY thin and scared of his own shadow!

After a few weeks, he totally changed! He became a very loving and playful boy! He was adopted and while the family took him for a walk, he slipped out of his collar and was GONE. =(

Nico was missing for over a month!

I kept searching and searching and 1 day I got a call from a local shelter. The lady said she thought that she picked up Nico!!! I went to the shelter and.....it was HIM!!! I was SO happy!!! He knew me right away! The family did not want him back because they were afraid it would happen again.

I wanted to keep him, but having several dogs already and rescuing dogs like Nico, I knew I couldn't keep him and that I needed to find him a great home, where he would be a part of the family! Not just a dog on a chain like he was done before he came to me.

Nico was adopted and he fits in PERFECTLY with his new family! He is now loved, like all pets should be!!!

He is 1 of my favorites that I have EVER rescued and will always be MY Nico!!!
I love you Nico!!!



---


PLEASE don't be a part of the problem - Be a part of the solution. Have your pet spayed or neutered. Thousands of animals languish and die alone in shelters every day. Many are the products of unplanned and irresponsible breeding. Don't let the offspring of an animal that you allowed to reproduce end up this way. Spaying and neutering helps to ensure the health and safety of your pet, and makes you a responsible member of your community.



---



Come see us at Tractor Supply in Collegedale, TN on 1 Sunday of each month from 2 to 6 PM. Tractor Supply is located at: 9408 Apison Pike Ooltewah, TN 37363 Just check with us to see what Sunday we will be there!

---



FURever FURkids is a small rescue/foster group. I started fostering a few years ago, for different shelters and rescue groups. However...I kept getting emails and phone calls of animals needing help, so I had to help them! I also find dogs and cats on the streets and can't just leave them there! All of my personal pets I have found on the streets or adopted from shelters/rescues! ALL of my pets are FULLY vetted, spayed/neutered (if old enough) and most are house or crate trained! They just need a permanent place to call home! ALL DOGS ADOPTED FROM FURever FURkids, MUST BE KEPT ON HEART WORM PREVENTION (such as Heartgard). NO EXCEPTIONS!!!

All pets are kept in a home setting. Fosters and of course adopters are ALWAYS needed! If you are interested in fostering, please contact us! All pets in your home must be spayed/neutered prior to fostering.


---



It's very simple....
Just email or call and we can set up a time to meet, along with the pet you are interested in. There is an application (posted below) and a contract to be filled out. We can email it you you as well, if that is easier. Once we review the completed application, we will let you know if the application is approved or denied. The application is filled out prior to meeting the pet, so vet references can be checked. If approved, an appointment to meet is set with you and the pet. If the meeting is successful and you decide to adopt, you will have to fill out a contract, pay the adoption fee, and then you may take your new FURkid home the same day (as long as they have been vetted)! The cats/kittens adoption fee is $35 and up. The dog/puppies are usually $75 and up It all depends on the cost of each pets vetting, etc. as it ranges from pet to pet. We will call/email and check on the dog/cat from time to time to see how they are doing and we also LOVE pictures! Please share updates with us on Facebook and thru email ! ***REMEMBER, if you adopt a pet from F.F. and cannot keep him/her YOU MUST CONTACT US!!!*** PLEASE NOTE- If you return a pet after having him/her for more than a year and their vetting is not up to date we ask for a $40 fee to help cover their shots. FYI: MOST of my rescued dogs are crate trained. So if you do not continue with that when you get them home, they may have accidents until you can fully train them your way.



---



Ooltewah, TN
Phone: Email 1st PLEASE
FUReverFURkids@gmail.com
Click here for a list of pets at this shelter

---





Simply copy and paste this to a "new mail" page in your email, fill it out, and send it directly to me at: FUReverFURkids@gmail.com

Email: FUReverFURkids@gmail.com
Petfinder: www.petfinder.com/shelters/TN592.html
Facebook: www.facebook.com/FuReverFuRkids



Applicant:

Address:

Phone Number:

Cell Phone Number:

Email Address:

Applicant's Employer:

-Number of hours this pet would be left alone:

-Name of pet(s) you are wishing to adopt:

-Who are you adopting this pet for:

-Do you own or rent your place of residents: *For renters, please include landlords name and phone number, they will be contacted prior to approval.*

-Do you have pets currently? YES or NO

-Please list ALL pets (past and present) that you have had in the last 10 years: *Note: Use the back (or add a page) to list additional pets or add to the end of the application* (Please put an X by current pet(s), also list reason(s) why you no longer have a pet(s) that are listed).

1. Name:
Species/Breed:
M or F
Age:
Altered?: Y or N

2. Name:
Species/Breed:
M or F
Age:
Altered?: Y or N

3. Name:
Species/Breed:
M or F
Age:
Altered?: Y or N

4. Name:
Species/Breed:
M or F
Age:
Altered?: Y or N

5. Name:
Species/Breed:
M or F
Age:
Altered?: Y or N

-Do any of your current pets have any behavioral or dominance issues? YES or NO (If YES, please explain)

-Have any of your pets died, or ran away? YES or NO
If so, what happened and to whom?

-How many adults are in the household:

-How many children are in the household:
Ages:

-Who will be responsible for caring for this pet?

-Are you willing to take responsibility for this pet for the rest of his/her life? (Some pets can live 10-20 years!) YES or NO

-Who will care for this pet when you are on vacation?

-Who would care for this pet if something happened to you?

-Are your current pets on heartworm prevention? YES or NO
If yes, what brand?

-What brand of food will you feed your new dog/cat? *Food with meat as the 1st ingredient is what I recommend (ex.4 Health, Blue Buffalo, Diamond, Iams, Wellness, Nutro)*

-(DOG ONLY) Do you have a fenced yard? YES or NO
If so, what type of fence?

-How will your new pet spend its days (circle or highlight everything that applies):

Indoors
Fenced Yard
Outdoors
Tie out
Crated
Dog House
Basement
Kennel
Garage
Run
Porch

-How will your new pet spend its nights (circle or put star by everything that applies):

Indoors
Fenced Yard
Outdoors
Tie out
Crated
Dog House
Basement
Kennel
Garage
Run
Porch

-If you do not have a fence, how will you keep the dog safe outdoors? *Please note, there are certain dogs that WILL NOT be adopted to a home without a fence*

-Are you familiar with the use of a crate to help train your dog when you are away or at night? YES or NO

-Are you willing to enroll this dog in obedience training? YES or NO

-(CAT ONLY) Will you declaw? YES or NO

-It may take your new pet 2-3 weeks or longer to adjust to its new home. Are you prepared to allow this much time? YES or NO

-(DOG ONLY) If necessary are you willing/able to spend the time to housetrain your new dog? YES or NO

-Veterinary reference and confirmation

Name of animal hospital:

Phone number of hospital:

Name on file (NOT PETíS NAME):

-2 personal references we may contact that have seen you interact with pets (name and number):
1.
2.

ADOPTION FEE REFUNDS:
*Full refund if, returning the pet within 5 days of adoption.
*5 to 7 days, 1/2 refunded on the adoption fee.
*After 7 days, there is no refund on the adoption fee, unless a longer trial period is discussed prior to adoption.
*You MUST contact me if you are unable to care for this pet any longer. NO EXCEPTIONS

Our purpose at FURever FURkids is to place an animal in a good and responsible home where it will receive proper care, love and supervision for life so that it does not ever become a stray again. To insure this, we have formulated this application to assist us in the careful selection of home placement for the pets we have available for adoption. You must be 21 years or older to adopt. I will contact your vet prior to adoption. We reserve the right to refuse any pet adoption.

Signature of applicant (typed):
Date:
---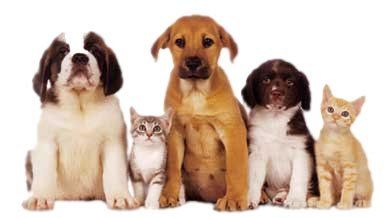 Backgrounds