Nashville - (Davidson County) - Madison - Tennessee
HAPPY ENDINGS ANIMAL RESCUE
& ANIMAL SANCTUARY
also known as H.E.A.R.
Specializing in hard to place Dogs, Elderly Dogs who's Owners have passed away and Pit Bulls
The Largest Privately Run Non-Profiit Animal Rescue in Nashville, TN Since 1997
We Do Not Receive any Government Grants or Corporate Sponsorships
We Survive through Sponsors and Supporters from the Community
Hundreds of Lives Saved As We Enter Our 17th Year
A Member of Petfinder.com since January 2004
Dedication, Love and Compassion 24/7
A 92% Success Rate on Adoptions
". . . Saving just one pet won't change the world. . . but, surely, the world will change for that one pet . . . "
Click here to see Adoptions Done Through H.E.A.R.
Adoption Qualifications Are Listed Near the Bottom of This Web Page
For Questions Contact: Cody Gosselin - Founder & Director at:

Email: happyendingsar@gmail.com
WE'RE ONLY ADOPTING OUT - NOT TAKING IN
Please do not contact us to take your no longer wanted pet
Any emails requesting us to take your pet are deleted.
---
---
HOW WOULD YOU FEEL IF EVERYONE
YOU KNEW OR LOVED, LEFT YOU?
Where would we go if H.E.A.R. should ever close?
This would be the end of the road for most of us.
Some of us are too old.
Some of us have health issues.
Some of us have temperament problems from being abused.
Some of us are breeds that people are afraid of.
Some of us are the wrong color (Black Dogs).
H.E.A.R. IS OUR FOREVER HOME FOR AS LONG AS WE NEED IT
The guy who runs this place made us a promise that he will take care of us
with plenty of clean fresh water, give us all the food we can eat to keep us healthy,
a roof over our head when it gets too hot or too cold or if it rains or if it snows.
We also get a big yard to play in and trees to lay under if we just want to relax.
---
---
---
---
WHAT H.E.A.R. IS ALL ABOUT
We Can Only Keep Helping, As Long As You Keep Giving.

To view a larger viewing screen simply click the YouTube Logo on any video which will redirect you to the YouTube website.
---
---
Being in an Animal Rescue
doesn't have to mean being in a cage 24/7
Life isn't too bad for the dogs at H.E.A.R.
This Animal Rescue and Sanctuary is only able to survive through your Donations.
We give them a home, until their forever home is found.

We are Registered with the State of Tennessee & IRS
To Receive Charitable Donations - EIN# 26-1252953
Happy Endings Animal Rescue & Sanctuary is part of a group of Animal Rescues under the same
name across the United States that is Registered out of Solvang, CA under a Blanket Non-Profit Status.
This Rescue receives 100% of your donation to help care for the animals by providing food, water & shelter.

Over the Years, we have Received Donations from all across
America, Canada, Europe and even Australia.

UPDATE - ANY DONATIONS COMING IN WILL GO TO HELP TRANSPORT
THE DOGS TO NEW HOMES OR OTHER RESCUES TO HELP COVER GAS.
---
---
---
---
SOME OF OUR ADOPTIONS OVER THE YEARS

Dear Cody, In honor of my sweet Ruby's adoption anniversary date. I love her more
and more every day. Thank you so much!!! She brings so much joy! Nita Dunn 10/16/2014

Pinky Get's Adopted (on the Left)
---
---
Some of our Sponsors and Supporters over the Years

RAISED OVER $3,200 IN THE FUND RAISER
---
---
"SENIOR DOGS FOR SENIOR CITIZENS"
When a dog reaches their retirement years, chances of finding a new forever home drop considerably.
With that said H.E.A.R. has started a program to find homes for our senior dogs by seeking senior citizens
who are looking for a companion to keep them company. Some of our senior dogs are great couch potatoes
and some are still very active who love to go for walks. If you know of someone who could benefit from adopting
a senior dog, please let us know about your situation. I know we have the perfect dog for you. We have also
reduced our normal adoption fee from $100.00 to just $50.00 on any senior dog and promise to take back that
dog for any reason at any time should plans change with the adoptive family or person who adopts a senior dog.
We currently have 17 Senior Dogs ready for adoption - we don't have any tiny lap dogs at this time.
The dogs we currently have are medium to large to x-large in size and will require a fenced back yard.
---
---
HELP US, HELP THEM
YOUR DONATIONS GO A LONG WAY IN SAVING LIVES
---
---
MEET BUCK
THIS IS WHAT H.E.A.R. IS ALL ABOUT
Buck was Rescued off the Streets of Nashville. He was left alone and abandoned from a former family who lost their home.
Buck was on the Streets for about 3 months from what neighbors told me. As you can see he wasn't in the best of shape.
He had lost most of his hair from mange and was infested with fleas and internal worms. Nobody would touch him or help him.
The Pound was called numerous times to come out and catch him,but he would always hide when they showed up. People
would throw rocks and sticks at him to scare him off. When I found him he was very cautious when I came up to him and over time,
he came closer and closer to me until I was able to put a leash on him. Once I leashed him it's like he just totally gave up and
looked up at me with sadness in his eyes as though he was saying "Save Me"...

I grabbed Buck and put him in our Rescue Van and headed back to the Rescue. The first thing I did was feed him with canned food,
fresh water to drink and gave him a little one on one attention. He ate and ate and filled himself up. I set up his dog house and
put some cedar chips in his new home. He walked right in and did about 2 circles and laid down, looked over at me and went to sleep.
Buck knew he was safe.

The next day I went to see him and assess his skin and hair loss issues and thought the best thing for him was to put
him on medication to clear up his skin and flush his system of worms. He needed time to heal. Over the weeks he
became more healthier and started to play again. I noticed his skin clearing up and hair was starting to grow back.
It took about 3 months of treatment,but eventually his skin totally cleared up and all his hair grew back.
Buck was a happy dog again...
Buck was fortunate he got a chance to come to H.E.A.R. and recuperate his heath issues and just be a dog and make new friends.
If the Pound would of caught him and since he was an abandoned dog with no home the Pound would of just put him to sleep.
This is a sad reality, but fortunate for Buck he did get a chance to come to H.E.A.R. and now he is back to normal.
He still has some issues and will need a little more time to come around from the abuse he must of gone through.
He only started to truly trust me after a few weeks. If your interested in Adopting Buck. He Looks about 10-12 years old,
he has not been neutered and only gets along with dogs that are smaller than him. He is very protective of his yard
from other male dogs. So if you would like to offer Buck a home where he will be loved the rest of his life. Let us know what
sort of forever home you have to offer him. We do require you to be a home owner with a secure fenced in back yard.
He is a Newfoundland / Chow Mix Dog with a beautiful black shinny coat and loves to be petted. He weighs about 60 lbs.
He is NOT potty trained and has pretty much lived his whole life outside. He does have a lot of love to give the right person.
I would only consider him going to a single dog home or a home with a dog who weighs no more than 35 pounds.
This way Buck can be King of the yard and will be a great family dog in time.
Check out our Adoption Qualifications listed below and let us know if you would like to Adopt Buck.
GIVE BUCK A HOME
Buck has a Happy Ending and this is what H.E.A.R. does best.

We Rescue the Ones other Shelters or Rescues didn't want to.

That why it's so Important that you give what you can to save Dogs like Buck.

They deserve a Forever Home, Love and a Family just like any other Dog.
---
---
---
---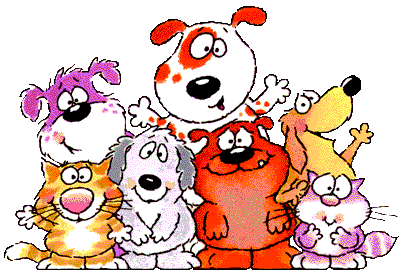 SOME OF OUR GREAT ADOPTIONS OVER THE LAST 17 YEARS
---
---
OUR ADOPTION POLICY'S
If your interested in adopting any of our dogs, please send us an email telling us about yourself,
what your looking for in a pet, vet references, previous and current pets, family members,
the address of your property, pictures of your property, back yard area and fencing surrounding
your property. You must be a home owner, sorry NO renters, condos, townhouses or mobile homes
in parks. All back yards need to be large enough for the dog your interested in adopting so they can get
enough exercise. Electrical fencing does NOT meet our qualifications for a fence. No Exceptions...
A home check will be required before approving any adoption.

Once we receive and look over your email and do a Google earth search on your property we will then
send you our application. You must live within 20 miles of Madison, TN 37115 we will then contact
you to set up a time to bring the dog by your home to see if the dog likes your new home and you like the dog.

If all goes well then you simply pay the adoption fee and we offer a 90 day return policy on any adoption.
If for any reason your not happy with the dog, simply return them within those 90 days for a full refund.
Any other expenses you may have spent are not covered under this return policy.

After 90 days, we will still take back any H.E.A.R. dog for as long as they live.

We don't do out of area or out of State adoptions.
Our adoption fee is $100.00
All Dogs labeled as a Senior are 50% off normal adoption fee.
---
---
HAPPY ENDINGS ANIMAL RESCUE & SANCTUARY
Madison, TN 37115
EMAIL ONLY PLEASE
For Questions Contact: Cody Gosselin - Founder & Director at:
Email: happyendingsar@gmail.com
Click here for a list of pets at this Rescue
---
---

[Home] [Information] [Shelters] [Search]