S.H.E.B.A. Rescue Foundation, Inc.
Our Featured Pet......MEET GINGER;YOUR NEW RUNNING COMPANION!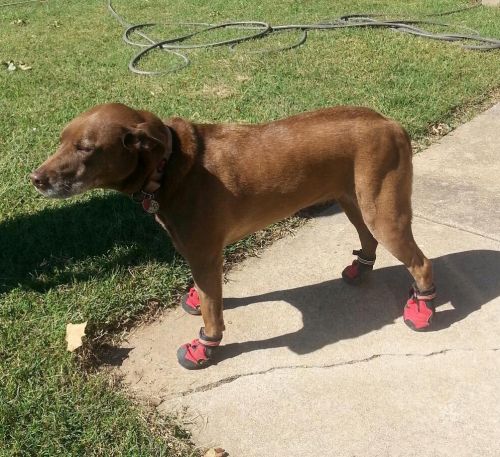 Hi! My name is Ginger. If you have been looking for the perfect running companion, look no further, as you have found her! I am a very friendly, outgoing girl who loves to go to the dog park, and a good run on a regular basis.Whether it is a jog on Turkey Mountain,a bike ride through the park, or a run on the highway, I have got what it takes to keep up with you! I am a big girl, but I like to watch my weight and keep it at a sleek 70lbs. I know and respond to several verbal and hand commands.I get along well with kids and other dogs. Cats, however, tend to test my limits........LOL I do enjoy being with people and I am quite the social butterfly! I am a lovable girl, and really like to play! I enjoy a nice cushiony place to sleep on, and I am a very good girl when in the house. When I am outside, I am very active. With room to explore, and a lot of love and affection, (which will be returned a hundred fold), I will be a great addition to your family!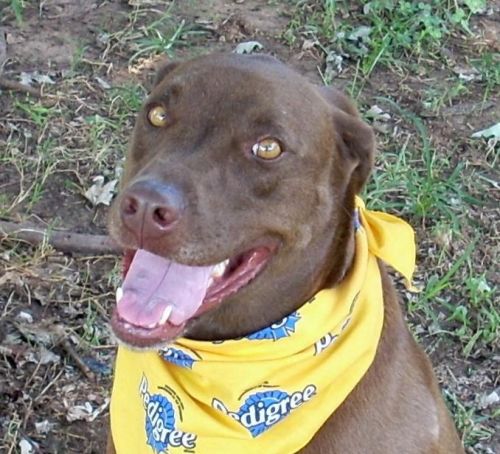 DONATIONS AND FOSTER HOMES DESPARATELY NEEDED!
In rescuing animals, vet bills and foster homes are a constant need. I am limited as to what I can do for the animals in my care until another vet bill is paid. Rescues who received boarding there due to a lack of foster homes built up more than the vet care itself. If you would like to donate to help us help more animals you can donate straight to Green Country Veterinary Hospital in Sapulpa. I will make sure you get a tax deductible receipt. If you can foster a cat or dog, please contact me as soon as possible! See more about fostering below.
News
Who We Are
The S.H.E.B.A. Rescue Foundation is located in Glenpool Oklahoma. We are a non profit organization . We help the Glenpool area and some surrounding areas. S.H.E.B.A Stands for Save our Helpless and Euthanasia Bound Animals. As of now, we do not have our own shelter. All of our animals are presently in foster homes .
Adopting a friend
To adopt or foster one of our pets, a fenced-in yard is required. The first year of shots, spay/neuter, worming, and a heartworm test are all included in the fee. There is also an application to fill out. Upon approval of the application, the new family member will be taken for a final vet check, and delivered to your home. S.H.E.B.A. does not do onsite adoptions. Coupons, samples, and other useful information will be given to help you get started out right with your new pet.
RE: Owner and stray surrenders
If you are wanting to surrender an animal to SHEBA, if no foster home is available, the owner of the animal will need to foster the animal. An intake form will need to be filled out, and a foster agreement signed. The animal must be spayed/neutered, UTD on all vaccinations, and on heartworm prevention as well as flea/tick prevention. The owner will be responsible for bringing the animal to show, staying with the animal during the time we are there, and taking the animal home afterwards. All adoptions will go through SHEBA protocol, even if the potential adopter is a friend or relative of the owner. Donations with intakes are strictly voluntary, not required, but always appreciated. If changes in your life are forcing you to find a new home for your pet, I will do my best to make it the best home possible.
HELP US HELP THEM!

Our dogs and cats love to sleep on Kuranda beds, but we don't have enough for everyone. If you would like to donate a bed at a special wholesale price for a another dog or cat to sleep in comfort, please donate a Kuranda bed. FYI:CATS and FIV! I received an email with some important information. regarding FIV which many of you probably aren't aware of. Due to the fear behind FIV, many of these cats tend to be euthanized, or spend their lives in foster homes, never knowing what a real home would be like. And I quote: "I've noticed multiple postings recently for cats that have FIV and they state that the cats must be kept isolated from other animals, but this information is false. According to Cornell University's College of Veterinary Medicine: How is FIV spread? The primary mode of transmission is through bite wounds. Casual, non-aggressive contact does not appear to be an efficient route of spreading FIV; as a result, cats in households with stable social structures where housemates do not fight are at little risk for acquiring FIV infections. On rare occasions infection is transmitted from an infected mother cat to her kittens, usually during passage through the birth canal or when the newborn kittens ingest infected milk. Sexual contact is not a major means of spreading FIV." Please follow this link for more information. http://www.vet.cornell.edu/fhc/brochures/fiv.html /

---

We have such a cat in our rescue, and his name is CHASE. Take some time to look him up. Please don't let fear or ignorance keep Chase and other wonderful felines like him from having a good home! Come Visit Us!

---

a The S.H.E.B.A. Rescue Foundation, Inc.
Glenpool, OK 74033
Phone: 918-902-9078



Email: sheba1rescue@yahoo.com
Click here for a list of our pets available for adoption


---





[Home] [Information] [Shelters] [Search]