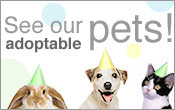 Follow us on Facebook
Pet Angels Rescue
---
Regular Events
Petsmart Pen & Memorial is the 1st Weekend & Every Sunday of the month
Location: Petsmart NW Pen & Memorial
Click Here For Map: 2140 W Memorial Rd Oklahoma City, OK 73134


ALSO
Petco in Edmond from 1-4,
4th Saturday every month Location: Petco (2nd & Bryant)(will not be there July 27th )

---
How To Help Support Pet Angels Rescue in our Endless Effort For Animal Rescue
Can't Adopt but want to help the pets???
100% of Your Donation goes toward Vet Bills & Food & other care and housing needs(references available) even small donations will add up & help greatly just click on the pay pal link below or by any of the other options
Pet Angels Rescue has achieved Non-Profit Status as of June of 2008. Our Donations are now Tax-deductible, although we still do not have any regular funding or grant money yet. Your public donations are our sole support, and all are greatly appreciated.
Pay Pal will deduct a small percentage from your Donation
.


You can also send Donations to
P.O. Box 3752
Edmond,Ok,73083-3752.
Any Donation over $250 will be sent a Donation Receipt, upon request
Donation Drop Offs are accepted at our adoption events.Won't you please buy a dog a bone, maybe a bag of food. A Petsmart/Petco or Gas gift card would be great. ! Thank You
Click here to see other ways to help
---
The Truth Behind Puppy Mills
What are they really about?? Do you Know?? Take a look at this video!!! If you don't know it's a must see!!!
Click here to take you to the link
---
---
"I am only one, but I am still one. I cannot do everything, but I can still do something. And just because I cannot do everything, I will not refuse to do the something that I can do." Author----- Helen Keller

---

Is your Pet LOST??? visit these two pages : Pet Harbor is a website posting of Lost and Found animals at some of our local shelters, and the other is a craigslist you can also post your lost animal on craigslist for free. Remember to visit the OKC animal shelter overan average of almost a 100 animals enter daily and their time is short 72 hours.. So at least twice a week to be safe. Also take a photo to post, visit the Oklahoma City Animal Welfare Division at 2811 SE 29th Street. Some of the smaller city shelters may be able to assist you over the phone.

---

NEED TRAINING HELP

---

Other Great Pets In our Area For Adoption!! If You don't see one at Pet Angels Please check out these local Groups
---
Sweet Lady Virgo
German Shepherd Mix
Click on her name to go to her posting
---
Some Great Supportive Companies
Check this link out Build-a-Sign.com for any of your signage needs!!
Check this link out Pet Meds for your pet supply needs!! We are an ambassador for the Pro Plan® Rally to Rescue® program. Rally to Rescue® helps rescue organizations across the country give rescued pets the nutrition and care they need and the loving homes they deserve. Find them on Facebook at:Purina Pro Plan Rally to Rescue
LOW COST SPAY NEUTER INFO !!!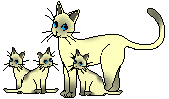 Low cost Spay/Neuter Clinics by the VAW. $40-75 for Dogs & $30 for cats goto Spot Clinic for more information.

Check there site they have special prices and events throughout the year. Help end the senseless killing of unwanted pets.Click on the word SPOT CLINIC above for contact info.



More Low Cost Spay & Neuter options, Don't let $$$ be a reason not to get your pet fixed, this is cheaper option than taking care of the offspring!!
Check Out Best Friends of Pets Spay Neuter Program
More Great News !!!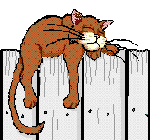 Do You Feed the Stray Cats? Is the Momma cat always bringing up babies? More and More cats keep showing up? You have to check out this program!! Oklahoma City a TNR(trap neuter Release) Program!!! What's that??? It's great news !! It means you can have the cats spayed or neutered and a rabies shot for next to nothing allot cheaper than feeding all the offspring.!!! Click on the OHS logo for more info!!
Are your Dogs on Heartworm prevention??? They should be !! Please Read!
Do you Love your pet??? If you do please make sure they are on heartworm preventive. It is lower cost and easier than it use to be. I see many great dogs put to their death because the treatment, once they are infected, is so expensive. Check out the new generic on the market as little as $15 for 6 months it's called Iverhart Max. Here is a great sight to get it from Valley Vet. Keep in mind your Pet has to be tested before they can go on preventative. The low cost Spay neuter Clinic can do this for as little as $10 but only if your pet is their for spay neuter services otherwise contact your local vet.
Who We Are


Email: petangelsrescueokc@yahoo.com
---
Come Visit Us!

Animals are in different foster homes please call to arrange a meeting time. I'm located in Guthrie. I travel to the Tulsa area often. If you are interested in adoption please call 405-413-2895. I'm a private rescue so I cannot place my address here or I would end up with Dogs dumped at my door.

Giving Up A Pet
Pets Angels has a Citizen Outreach Program. We can post fully vetted animals that can stay with you.
Please e-mail for any assistance. No phone calls Please. Small dogs place quickly..puppies normally place quickly. Need to be able to e-mail photo of pet. And bring pet to adoption events,e-mail for full details.Email: petangelsrescueokc@yahoo.com
Pet Angels has very limited resources due to the fact it's just a small handful of people trying to make a differences in as many animal lives as possible. We DO NOT have funding yet. We DO NOT have a shelter or mass kennels. We care for the animals in our homes until they are placed into a loving permanent home. Due to these facts we are restricted in helping the public, but this is what we can offer.
If you have an animal that is spay/neutered that has to be given up it can be placed on our web site. And if current on vaccines and in good health can be shown at our adoption outreaches (In-Store Adoptions). The animal would stay with you until we could place it. (Conditions apply e-mail to get info)
Plan ahead if you know you have to give up your pet in 6 months look NOW!!! It does no good for your pet if you wait till the last minute to stay with you and run out of time and have to send them to the shelter.
For help placing your pet or a stray please email for options or arrangements. We will take the information and review it for final decisions.
---

501-c-3 organization

Pet Angels Rescue
P.O. Box 3752
Edmond,Ok, 73083-3752



Main Foster Location
Just Outside Edmond Near I-35 & Waterloo Rd.
Guthrie, OK 73044
Phone: E-mail

Email: petangelsrescueokc@yahoo.com

Click here for a list of pets at this shelter




---

[Home] [Information] [Shelters] [Search]