Sierra's Haven For New and Used Pets
http://www.sierrashaven.org.html
---
Our Featured Pets...
Our featured cat is Dimples. She is a beautiful young black and white cat who is just a little shy. She does like to be petted, but she stands back and waits until she gets to know you. Come to Sierra's Haven to let Dimples get to know you. Visit our website to see more photos and a short video of our little Dimples. Then come to Sierra's Haven to visit her in person. -----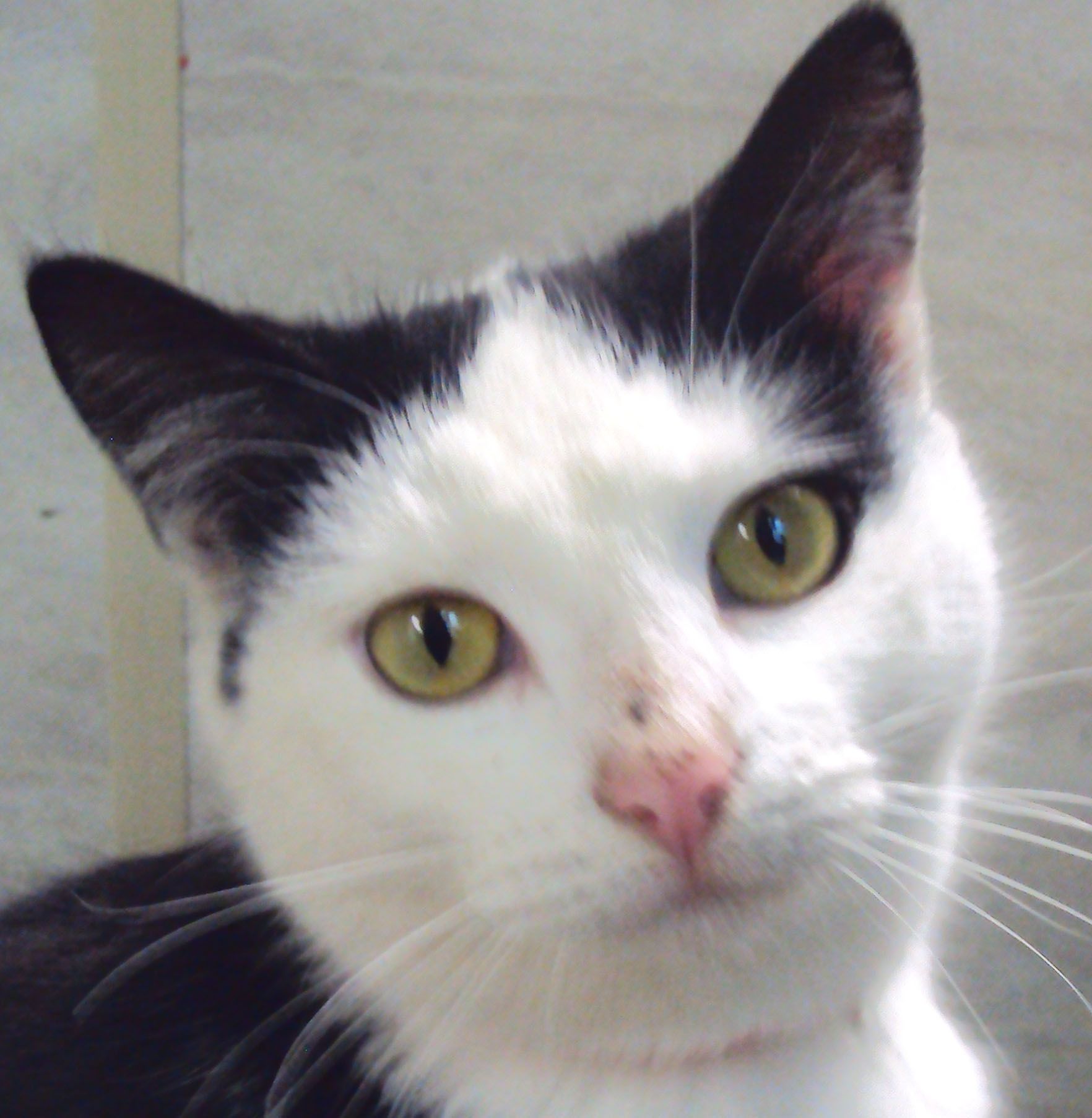 Our featured dog is Germany. He is a Pomeranian mix who would love to have a home of his own. Visit our website to see more photos of Germany. Then come to Sierra's Haven to meet him for yourself. ----------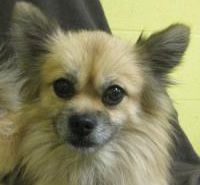 ---- -----
News
Come to our Spay-ghetto-No Balls dinner on Saturday, November 16, 2013, at 5:30 PM at the Elks City Club, 544 4th St., Portsmouth Ohio. Tickets are $12.50 each. There will also be a silent auction. There is also a raffle for two tickets for the Ohio State ballgame. Hope to see you at the dinner. -------------------- Check our website to sign up for the Kroger Community Rewards Program to help Sierra's Haven every time you shop at Kroger. -------------------------------------- We have Sierra's Haven tee shirts for sale in the lobby. They are very colorful and will be a great advertisement for our wonderful animal shelter. Come get yours today! ---------------------------- We are selling Sierra's Totes or shopping bags again. Lined bags are $10. Unlined bags are $5. Get yours today! -----------------------------We'd also like to thank all of those businesses and individuals who have donated money or items to Sierra's Haven this year. Without the support of caring people like you, we could not continue to operate. We appreciate all the hard work and effort that it takes from so many people and organizations to keep Sierra's Haven running! -------------------------------- Thanks to SOMC, who gve away $10,000 divided among local charities. Sierra's Haven was one of them! Thanks to all of you who went to SOMC Facebook page and voted for Sierra's Haven. We really appreciate this help from SOMC and from all our loyal supporters. See our website for more details. -------------- We hope you are staying warm during this chilly fall weather! There are still many wonderful pets at Sierra's Haven that are waiting for good homes. What could be better than spending your cool autumn days and chilly winter days cuddled up with a sweet purring cat or a precious contented dog! Come visit us to get to know our wonderful pets. If you can't adopt a pet, you can still help by visiting Sierra's Haven and filling out a volunteer form. There are many things for our volunteers to do here. We always needs help with cleaning and laundry. Cats always need to be brushed and petted! Dogs need walked and hugged! Carolyn Pettit has volunteered to help coordinate our volunteers! She is doing a wonderful job. We have had several training sessions for new volunteers. We hope that we can have many more in the future. Come visit us to see what you can do. We'd love to meet you. So would over two hundred animals! -----
What's New at Sierra's Haven
We are looking for volunteers in a big way! If you have never visited Sierra's Haven, come out to see what we do here. Take a tour and see how you can be a volunteer on your own schedule.
Who We Are
Sierra's Haven is a group of volunteers working together to help find safe, loving homes for adoptable pets. In our brief existence, we have made a difference in the lives of hundreds of animals. Whether they are strays or animals needing medical attention, Sierra's Haven for New and Used Pets has treated them, spayed/neutered them , and found wonderful homes for them.
From 2006 - 2009 our veterinary staff (headed by Dr. Gail Counts of the Shawnee Animal Clinic) spayed or neutered approximately 1,650 dogs and puppies and 2, 620 cats and kittens. We have continued an extensive spay and neuter program in the three years since. Many of these pets belong to low-income families who only pay $15.00 per animal. ---------------------------------------------------- We now have two part time veterinary technicians, part-time kennel supervisor, and other part time shelter personnel. Sierra's Haven has been one of Job and Family Services largest employers. Several people volunteer their valued services daily or weekly. Others volunteer when they can. We are always in need of volunteers! Without lots of volunteers, we could not continue to operate. Come to Sierra's Haven to find out how you can help. ---------------------------------------------------- We want to encourage you to visit our website to learn more about us. On our website you can see pictures of our facilities, lists of our donors, information on how we are organized, and pictures and videos of our adoptable pets. You will also find more suggestions on how to help us continue to be able to help abandoned and helpless animals, ------------------------------------------ All of our animals are spayed or neutered and are kept current on vaccines and medications. As you can imagine, it costs a lot to be able to do this. We appreciate all of the support that we receive from many, many people. Without the help of people like you, we could not continue to operate.
Adopting a friend
You can view our pets on our website or on PetFinder. We have many beautiful cats and dogs who would make wonderful pets. Copies of our adoption policy and of the adoption applications for both cats and dogs are available on our website. We would like to encourage everyone to come to our shelter to get to know our pets 'in person'. Both our dogs and our cats always love to be the center of attention! They are very affectionate. You may have a hard time picking one because they are all very loving and sweet! -------------------------------------------------------------------------------------------------------------------------------------------- Please be patient with our pets when you adopt them. Many of them have a rough start in life until they come to us. We go out of our way to give them a loving home with the goal of helping them find permanent homes with loving families or individuals. Our pets are happy here, but they will be better off with a home of their own. They often do not know that at first. To them it is just another change, and many times they will be very scared at first. Patience and kindness will help them adjust to your home, but it may take days or even weeks for them to really settle in and feel like they are home. If you don't get discouraged and if you can keep reassuring your pet that things are safe and good at your house, the rewards and end results will be wonderful. Many of our pets live in one room while they are here. Sometimes just giving them their own space will let them feel like they have a safe space in your home before they can adjust to the whole house. Sometimes adopting two pets together can reduce stress on the animals. Sometimes coming to Sierra's Haven to volunteer or just to play with your pet on several occasions ahead of time also helps the pet adjust when you finally take them home. Our goal is for all our pets to find loving, happy homes. We will do all we can to help you and your pet to have a wonderful life together.
How You Can Help Sierra's Haven
We need volunteers daily. We are always in desperate need of people to help with many things. We usually have over two hundred animals to care for at any given time. Sometimes we have more than two hundred and fifty animals. They always need their food and water bowls checked. The floors always need to be cleaned. The cat rooms always need to be checked, scooped, and cleaned. Cats need brushing and petting. Dogs need to be walked and petted. Laundry always piles up unless we have enough workers. Dishes are washed all day long. There is always filing and paper work to be done, too. If you wonder if we can use your help, the answer is a great big YES! Please take the time to come to see what we do here and ask how you can help. If you cannot commit to a certain day or time, just come in and volunteer when you can. We are always glad to have help! ----------------------------------- If you have a group that wants to do a service project, put us on your list! We are always in need of donations. All of our pets have to be immunizatized and treated for fleas periodically. These things are costly. We also must purchase our dog and cat food so that our pets are on a consistant diet. Donated items are appreciated, too. We always need laundry detergent, kitty litter, Clorox, disposable gloves, paper towels, trash bags, wash cloths, canned cat food, cat and dog treats, dishwashing liquid, and computer paper. All donations are appreciated and much needed. --------------------------------------------------- Any time you want to drop off items for the next yard sale or for the auction, go right ahead. We have a storage building just for this purpose. These items go a long way toward helping us meet our financial needs. We appreciate all the help and support that we receive from our friends and community organizations. ---------------------------- Our hope is that more and more people will be able to put us on their to do list! We hope to see you here soon! --------------------------For other details about ways to help Sierra's Haven, see our website www.sierrashaven.org.
Come Visit Us!
We are located just 3 miles north of Portsmouth, Ohio, or 5 miles south of Lucasville, OH, at the Clay High School overpass. Go past Shawnee Animal Clinic, turn right at Heartland Nursing Home, and we are just up the hill. Easter Drive is located between Shawnee Animal Clinic and Heartland Nursing Facility. Our hours are MONDAY - SATURDAY 10AM to 4:00PM. Sunday by appointment only. Our phone number is (740)-353-5100.
---
Sierra's Haven For New and Used Pets

80 Easter Drive
Portsmouth, OH 45662
Phone:740-353-5100

Email: www.sierrashaven.org Click here for a list of pets at this shelter

---

[Home] [Information] [Shelters] [Search]