The Humane Society of Columbiana County

The Lazarus Fund
---
Our Featured Pets...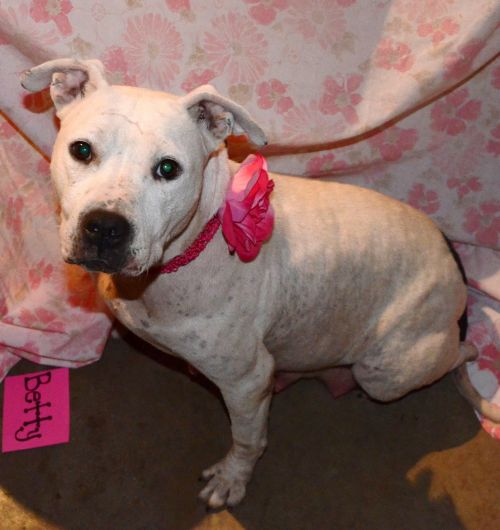 Ella and pups update: Ella and pups are doing great! The pups are now 7 weeks and are really growing! They have been experiencing all kind of new things from different floor surfaces, grooming (nail trimmings, brushing) and handling, lots and lots of new people, new sounds and so much more! They are ready to explore the world!!! Ella is so glad the pups are eating solid food and staring to explore things on their own. But with the exception of Mabel, they never stray far from Mom! Mabel is definitely an adventuresome girl! Ella is a great Mom. She's beginning to teach them whats right and wrong and offering some mild corrections at times. The pups are learning but they definitely push mom's buttons! They sat for their Fall photo shoot and all were pro's! And of course, Miss Ella couldn't wait to get her photo taken! A huge thank you to Jenny and Trina for everything!! You ladies are the best!
---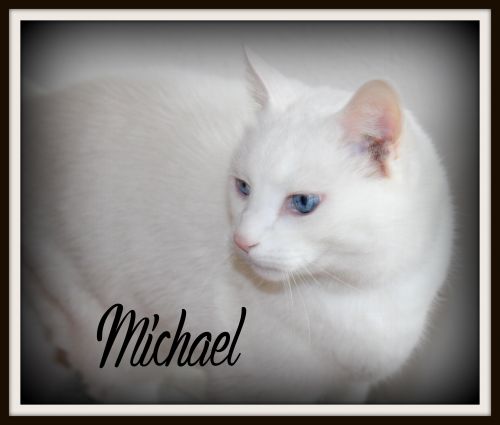 My name is Michael. I'm about six and a half years old and very handsome, if I do say so myself...check out my gorgeous blue eyes! I am deaf, but being deaf doesn't hinder me from being a champion mouse catcher! I'm playful and love to have my ears scratched but I'm not a fan of being picked up; I prefer to jump up on your lap when I choose. I'm also not too fond of dogs, but that's probably because I've never spent time with any and now I don't really know what to make of them. I am looking for a loving home...stop by the Humane Society and meet me...maybe I'm just the cat you're looking for!
---

Our dogs love to sleep on Kuranda Dog beds, but we don't have enough for everyone. If you would like to donate a bed at a special wholesale price for a another dog to sleep in comfort, please donate a Kuranda dog bed.
Who We Are
The Humane Society of Columbiana County, Inc. (HSCC) is an independent non-profit organization which relies solely on private donations and is not afflilated with nor supported by any governmental or national entity. HSCC strives to improve the quality of life for homeless, abused and neglected animals. We promote responsible animal ownership in Columbiana County by educating the public about proper veterinary care and animal welfare issues. We sponsor trained, sworn volunteer humane agents who strive to educate and assist pet owners and when necessary act to ensure the well-being of an animal. Along with preventing the euthanasia of adoptable companion animals we provide programs that aid in the reduction of pet over-population. Our goal is to adopt companion and domesticated animals into lifelong homes. Through education and assistance programs the Humane Society of Columbiana County has as its goal the accomplishment of making Columbiana County Ohio's first "No-Kill" county.
Our Adoption Process
All cats are tested for feline AIDS and feline leukemia with a negative result, receive basic vaccinations, rabies vaccination if old enough to receive it at the time of spay/neuter, are dewormed, on flea preventative, microchipped, and of course, spayed/neutered.

Dogs are heartworm tested for those dogs old enough to receive it, all dogs are on heartworm preventative, dewormed, on flea preventative, spayed/neutered, receive basic vaccinations, rabies vaccination if old enough to receive it at the time of spay/neuter, and are microchipped.

With all of their basic health care addressed, these animals now need a responsible, loving guardian, willing to make a lifetime commitment to their new pet. We have many cats, and dogs who have been waiting patiently for that special someone to take them home.

An adoption fee is collected in an effort to recoup the medical costs of providing these basic requirements to each pet, and to ensure a good home. The adoption fees are as follows:


$50 for kittens six months and under

$35 for cats six months and older

$25 for senior cats five years and older

$20 through our Senior for Senior program, which matches senior cats (five years of age or older) with persons 55 years of age or older

/
$250 for small or pure breed puppies

$200 for small or pure breed adult dogs

$150 for a mixed breed puppy

$125 for mixed breed adult dogs

$75 for a senior dog (six years or older)

$50 through our Senior for Senior program, which matches senior dogs (six years of age or older) with persons 55 years of age or older


This package would cost over $350-$500, at many veterinarian offices. As you can see, morally and financially, adopting a homeless pet from a shelter is a good thing. Make a positive difference in the life of a shelter pet. Adopt one today. It's the purrrfect way to save a life.

If you would like to visit or adopt one of our homeless felines or canines, please leave a message at 330-332-2600 or e-mail hsccoffice@yahoo.com Someone will return your call to set up an appointment.
Can't adopt, but still want to help?
You can always sponsor a dog or cat. Your donation could help us...
$5.00 will provide Heartworm prevention for a month.
$15.00 can buy a Heartworm or Feline AIDS and Feline Leukemia test.
$25.00 can give a rabies shot and vaccines
$30.00 can feed a pet for a month...that's only $1.00 a day.
$65.00 can cover the cost of bloodwork for older pets proir to surgery.
$70.00-$100.00 can spay or neuter one of our loving pets.
$150.00 can do a much needed dental
$200.00 can provide heartworm treatment
Come Visit Us!
Office hours for adoptions are Monday 1:00 pm to 7:00 pm, Tuesday 1:00 pm to 7:00 pm, Wednesday 1:00 pm to 7:00 pm, Thursday 1:00 pm to 7:00 pm, Friday 1:00 pm to 7:00pm and Saturday 1:00 pm to 7:00 pm. Sunday by appointment only.

Thanks to our various members who have donated carriers, pet food, litter, pet toys, etc. These donations are very much appreciated and put to good use.

Map to our shelter

---
Humane Society of Columbiana County
P.O. Box 101, 1825 S. Lincoln Avenue
Salem, OH 44460
Phone: (330)332-2600

www.columbianahumane.org

Email: hsccoffice@yahoo.com
Click here for a list of pets at this shelter
---

[Home] [Information] [Shelters] [Search]

Lazarus Fund