--- Cause For Paws --- P.O.Box 1767 --- Chillicothe, OH 45601 ---
Animals in foster homes throughout Columbus and Chillicothe Ohio
*** Adoption Application *** Volunteer/Foster Application *** Make a Donation! *** Contact Us***
Cause For Paws is in desperate need of foster homes and donations to cover vet expenses.
---
Our Featured Pet...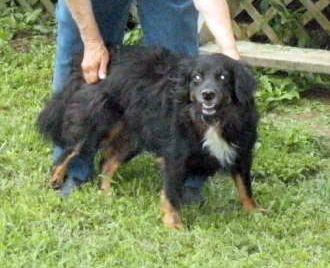 Meet sweet little Thumper... He is so beautiful and sweet but is very shy. He loves to run around but when he's done, it's nap time!! Would you like to meet this beautiful pup?
UPCOMING EVENTS
.

Adoption Events - We're at the Dublin Petsmart, 6010 Sawmill Road, the 2nd Saturday of every month from noon - 3PM. 2nd Sunday at Grove City PetSmart, Stringtown Road, noon - 3 PM. 3rd Saturday at Mingle with Mutts at Franklin County Animal Shelter Columbus) from noon -2. Stop by and meet some of our dogs & cats available for adoption. font>

Who We Are:

Cause For Paws is a non-profit, 501c3, volunteer based, all-breed dog/cat rescue founded in Chillicothe Ohio but serving Central Ohio. The animals receive updated vaccinations and spay/neuter (at 6 months of age) as part of our adoption policy.

Our Mission:

To save the lives of Ohio's homeless dogs, cats, puppies and kittens, and provide necessary medical treatment, safe shelter, and a loving, dedicated forever home.

To promote the safety and well being of domestic animals, including the need to neuter/spay, and give guidance on the responsibilities associated with being a pet owner.

To educate the public on the inconsistencies and failures of animal rights enforcement, including laws, abuse, shelters, puppy mills, etc., and assist law makers with educational tools and information to enact proper regulations for Ohio's needy animals.

Adoption Procedures: Cause For Paws cannot facilitate out of state adoptions

1. Application must be submitted and then will be reviewed by Coordinator

2. Your vet reference will be contacted and vet records verified

3. Your Personal reference will be contacted

4. A home visit is required

5. Adoption fees vary.

6. A legally binding adoption contract is agreed upon and signed.