Lawrence County Dog Pound
Click Here to See All the Dogs Who Urgently Need Great New Homes!
The Pound Hours are Monday - Friday from 10 AM - 4PM!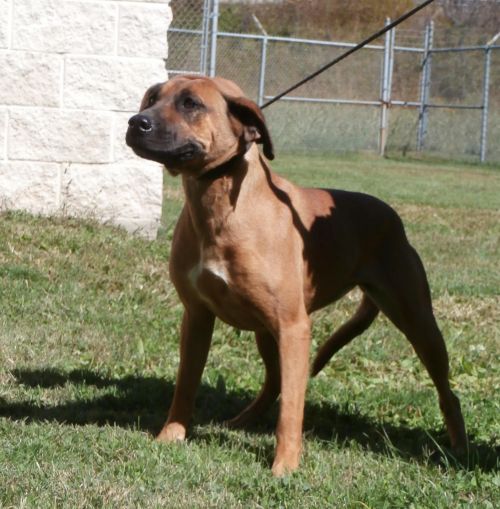 Welcome to Our Site!
Stray dogs must be kept for 3 business days. Strays are not always listed on the petfinder site.
If you are missing your dog please check the pound to see if your dog is there.


Here is our current Wish List for needed items:





THE POUND IS IN NEED OF DOG BEDS!
We use Patented Kuranda Dog Beds because they are durable, chew proof and easy to clean.
If you would like to donate a bed to us, click here.
News & Notes
We post up dated photos of the pound dogs on Monday evenings, and throughout the week as they are available.

Please check this site often as many new dogs are in need of good homes each week. These dogs have a limited amount of time.
Please read this page for important information.
You may find any type of dog in the pound...large and small, young and old!
The breeds listed are only our best guess.


MILITARY Families and Dog & Cat Lovers: Check out the Military Pets Foster Program "KEEP LOVE WAITING" on www.netpets.org
If you are being deployed, please check out this site before surrendering your pet to a shelter.
Animal lovers! Consider fostering a pet for a military family so they can be reunited after their tour of duty.

RENTERS! LANDLORDS! Check out these sites and others for pet owners who rent: www.rentwithpets.org and www.doghouseproperties.com

THANK YOU to all those who helped rescue dogs recently!

LAWRENCE COUNTY COMMUNITY: Please Note!
If you surrender a dog to the pound early Monday morning it has more of a chance to be adopted or rescued than if it is dropped off later in the week.
Dogs surrendered late on Thursday or early Friday morning have little to no chance of being adopted or rescued.

If you have found a stray dog, please advertise in the local newspapers.

Please Help STOP THE SENSELESS SLAUGHTER of Millions of Pets Every Year in Shelters Across Our Country!
Here are three ways to save the lives of dogs: (1) Tag Your Pet! (2) Train Your Pet! (3) Spay or Neuter Your Pet!
Who We Are
This is a county operated animal control shelter. The Dog Warden complies with the policies and procedures set forth by the
Lawrence County Commissioners.
Adopting a friend
Please check the Pet List daily for new photos, and call the pound
at 740-533-1736 for the most recent up dates.
Please be respectful to the Dog Warden and his staff. It is their
cooperation that allows dogs to be posted on this site!
The pound is open Monday-Friday from 8:00 a.m. until 4:00 p.m.
except holidays.
If you want a dog that is currently listed, please adopt or rescue the dog before 4:00 p.m. on Friday.

There is a adoption fee of $30 for Dogs (includes first shots and wormer).
All Lawrence County residents must purchase a Dog License for $12 with the adoption of any dog or puppy.
The pound is not able to comply with requests to hold dogs.
Dogs are adopted out to the public on a first come, first served basis.
This means the first person to actually come to the pound to adopt the dog,
not just see the dog or play with the dog or talk about the dog,
will be the one to receive the dog.
Please be aware that pound dogs are strays and surrenders and are not evaluated for temperament or health at the pound.
Any dog from any pound may be exposed to parvo and other contagious diseases and should be isolated
from other pets and pet areas until seen by your vet and the incubation period has passed.
.
Come Visit Us!
See our pets...one might fit right into your family!
Please call the Dog Warden at 740-533-1736 for directions.
The Dog Warden and his staff love to see their dogs find great new homes!
Lawrence County Dog Pound 1302 Adams Lane , Ironton, Ohio 45638 740-533-1736
Spaying and neutering offers you and your pet many health and
behavior benefits and reduces the over-population of homeless animals who must be destroyed in shelters.
An identification tag can save the life of your dog!
Please attach a current dog license tag to the collar of your pet.
Please vaccinate your dogs against rabies and parvo!
Thank you for visiting our site! Please come back soon!
This site is maintained by volunteers,
not the staff of the dog pound.
The pound has no services to pull, hold, foster, transport or vet dogs.

The volunteers work independently of the pound.
Our capacity to pull, foster and transport dogs is limited.
Please contact us as early in the week as possible
by email at storm616@yahoo.com if you desire help with adoption or rescue.
We provide space online for the public to view photos of the dogs available for adoption,
but we make no claims as to the health, temperament, age or pedigree of any dog listed.
Click here for a list of pets at this shelter
Home
Information
Shelters
Search