Paws Across Oswego County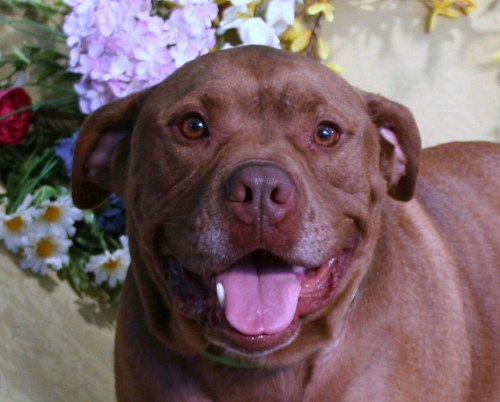 Jan 17 2011
ADOPTED Aug 16 2012
Murray finally goes to his Furever Home

Here is a Link to a page where
you will be able to open our adoption application in a pdf file.
---
There are lots of great articles at the petfinder library.
Who We Are
The purpose of this organization is to:

* assist local animal shelters by donations and voluntary services
* promote responsible pet ownership through education and special programs
* assist the local community and animal shelters in the spaying and neutering
of companion animals by monetary and material donations,
and voluntary services

Among the goals of this organization are to work for:

* Humane Education & Owner Responsibility classes, K-12
* 100% pre-adoption Spay/Neuter
* Low-cost Spay/Neuter clinics available to Oswego County residents
* Controlled breeding ordinances

We also have a small foster program and so our need for Petfinder. It was something we had
decided that we weren't going to do. There are just so many out there, though, that need our help.
So we got caught up in the fostering too and that is now part of our program.
Adopting a friend
You will need to contact us first and we will go over things a bit on the phone...what it is you really want
and whether what we have will fit into your family life. The next step will be to come and meet your possible
new family member. Bring all of the family for this. At this time, if you have not already,
we will have you fill out an adoption application.
If all goes well with the introductions and your application is approved,
you will be able to take your new family member home.
Come Visit Us!
Our fosters are located just outside Oswego New York.
We will give you the directions when we speak with you on the phone
---
Paws Across Oswego County

Oswego, NY 13126
You can reach one of our members at
Phone: 315 343-0001
Click here for a list of pets at this shelter

---

[Home] [Information] [Shelters] [Search]