Smithtown Animal Shelter & Adoption Center
"Please help me mend my broken heart and let me love again." ~ The Bee Gees
---
| | |
| --- | --- |
| | We use Patented Kuranda Dog Beds because they are durable, chew proof and easy to clean. If you would like to donate a bed to us, click here. |
Speedy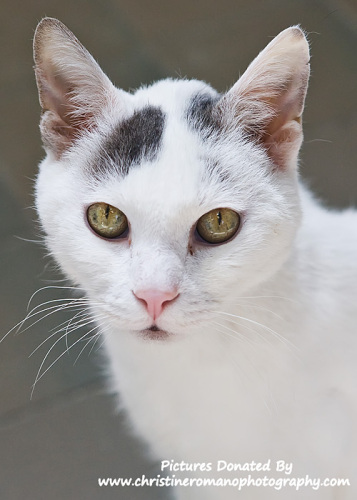 What a guy!! 12 year old neutered Speedy rules the roost in the shelter cat room. All others give him plenty of leeway. Speedy would have it no other way. He is quite a character, nothing fazes him. We take him for long walks in our pet stroller and boy, does he love it! You will often find him hangin' in the office, greeting visitors on Saturdays. The Speedster wants to be held all the time and when you find yourself unable to hold him...Well...your lap will do just as well...
Swiss Miss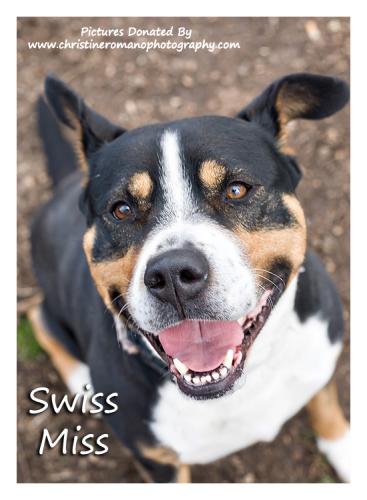 Swiss Miss is a female Greater Swiss Mountain Dog/Rottweiler Mix approximately 4 years of age. She came to us as a stray in March 2008. Swiss Miss is housebroken, spayed and vaccinated.
Swissy is sweet and affectionate, she loves her belly rubs most of all. Swissy's favorite activity is going for car rides...She is definitely a "get up and go gal"...She's more than content to accompany you on all your errands.
She loves people, if she could could speak human, I am sure her motto would be "the more the merrier." However, her large size and active nature make her unsuitable for a home with small children.
Swissy gets along with most dogs her own size. She cannot be placed with small dogs or cats. She likes to play hard with other dogs and does display some dominance, particularly with females. She seems to do best with large male dogs of a similar activity level.
Swiss Miss is one of those dogs that you just take everywhere with you. Her large size, good nature and unique look always make her a favorite with those she meets. If you're looking for a traveling buddy, you can't go wrong with Swissy. She's great fun and super affectionate...With a liberal dose of good looks...She's just too much to resist...:)
---
Who We Are
The Smithtown Animal Shelter provides care for lost, stray, and surrendered animals for the residents of Smithtown. Our goal is to reunite lost animals with their owners and find new homes for the unclaimed and relinquished pets. We also enforce the animal control laws of the township and of the New York State Department of Agriculture. The Animal Control Officers respond to residents' complaints regarding stray, vicious, injured, barking, or owned loose dogs and other domestic or wild animals. The Animal Shelter is open Monday thru Friday 8a.m. to 5p.m. and on Saturdays from 8am to 4pm. We are closed on Sundays and holidays.
Adopting a Friend
Did you know Old Yeller was adopted for $3 at a shelter and his real name was Spike? Most people feel that the best pets are those that come from a shelter. Older animals make the perfect lifelong friends too. A friendly, silly looking mutt could be sitting in a shelter waiting for you to rescue him! To help control the animal population, all pets must be spayed or neutered prior to adoption.
Donations
Donations would be greatly appreciated. The animals can always use a warm blanket/bed or a few extra treats and toys. Old crates, cat carriers, bowls, sealed storage containers and collars that are still in good condition could also be put to use. Since we have pets of all ages, puppy, kitten, dog, cat, and senior dog food is needed. Above all, canned dog and cat food is needed for our increasing amount of animals.
Come Visit Us!
The Smithtown Animal Shelter is exactly one mile East of the intersection of Route 111 and East Main Street.
"Pets are not our whole lives, but they make our lives whole."

--Roger Caras
Smithtown Animal Shelter & Adoption Center
410 East Main St.
Smithtown, NY 11787
Phone: (631) 360-7575
Email: sasac@tosgov.com


Map to our shelter