Ayres Memorial Animal Shelter
---
Our Featured Pet...
MEMPHIS!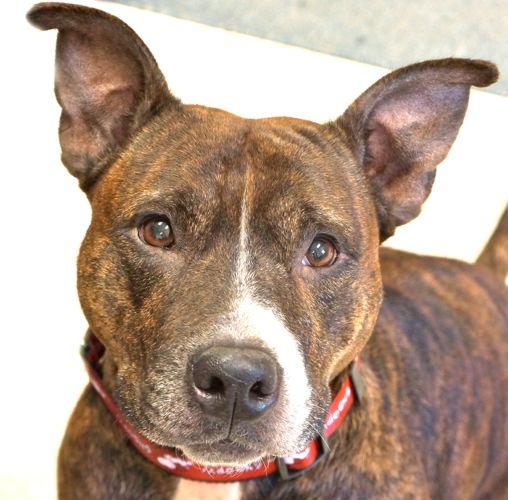 MEMPHIS is a 5 to 6 year old female Pit Bull. She was found in the village of Fort Plain on August 13, 2014. She's a very sweet dog and wants lots of affection and petting. She knows sit, lie down and "shake". She's good on leash and housebroken. Memphis would be a loving companion. See more pictures at: ayresanimalshelter.com.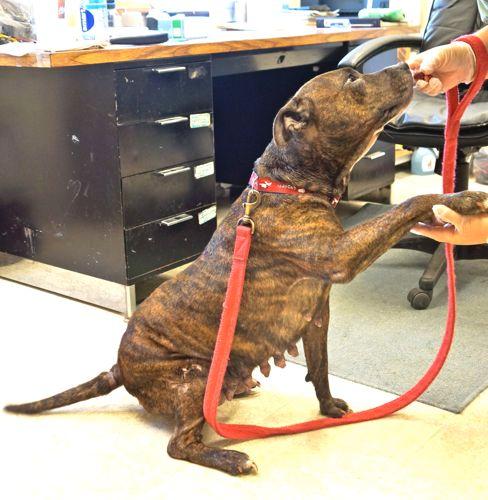 News

Search the web with GoodSearch.com and each time you do a search, GoodSearch will donate about a penny to our cause!   To help our shelter benefit, please download our toolbar now by following this link:
http://www.goodsearch.com/toolbar/ayres-memorial-animal-shelter

We have a Shelter Shop right next to the shelter. It's a gift/thrift shop, with something for everyone: toys, jewelry, glassware, books, etc. The shop is open during regular shelter hours, Tues. - Sat. 12 to 5, Wed. 12 to 7. All of the proceeds go to our Emergency Medical Fund for the animals. Please help us help them, and find a bargain for yourself at the same time!

Adopting a friend
All of our animals are given a rabies vaccine upon entering the shelter. The animals then are wormed, treated for parasites, and receive vaccines and treatment as necessary. If an animal exhibits anti-social behavior from a past abuse, it is worked with by staff and volunteers until it becomes adoptable. Volunteers are very important and help not only at the shelter, but with our many fund raising activities, our newsletter, memberships, etc. We must keep cages open for our contract holders, but when space is available, we take in unwanted pets from private individuals. If we are full, we will help individuals find other sources or put them on a waiting list. This is now our policy rather than euthanizing because of overpopulation.

Dogs - $100
Cats - $50
Puppies - $70 plus $35 Mandatory Spay/Neuter Deposit
Kittens - $15 plus $35 Mandatory Spay/Neuter Deposit

Come Visit Us!
Map to our shelter


The Shelter is located in Sprakers, New York between Fonda-Fultonville and Canajoharie at 133 Hilltop Road, just off Route 162. We're open Tuesday through Saturday from 12 to 5. Wednesday we stay open until 7 pm. Sunday and Monday by appointment only.

---
Ayres Memorial Animal Shelter
133 Hilltop Road
Sprakers, NY 12166
Phone: 518-673-5670
Email:ayres673@hotmail.com


Click here for a list of pets at this shelter

---

[Home] [Information] [Shelters] [Search]