Underdogs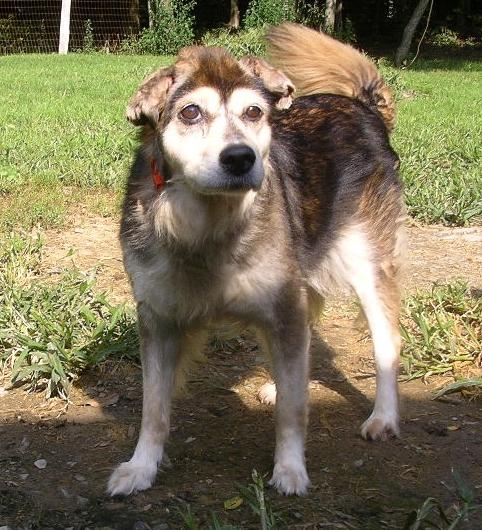 LOLA
---
Lola
---
Lola is a sweet collie mix who found herself on death row in NYC. Her medical needs had been neglected for a very long time and her ears were a mess. The shelter staff shaved her ears and both sides of her head, giving her a mohawk hairstyle, in order to clean her up. They lanced an abcessed hematoma, sutured her ear flap to repair it. As funny as she looked, she had GOOD DOG written all over her, so she was rescued. Lola was here less than 24 hours when she underwent surgery on both ears to repair them. She is recovering well! Lola is a winner! She's a pretty mild mannered girl, but she's got spunk! She loves to ride in the car, go for walks, chew rawhide, bully sticks and marrow bones. Lola enjoys being brushed and petted, laying in the sun and rolling in the grass. She is friendly with other friendly dogs. Not sure about cats. Very gentle around elderly & handicapped people. Lola is thought to be about 8 yrs old and appears to be quite healthy. Heart sounds strong. Lungs are clear. Teeth are nice. Beautiful coat. Her eyes are getting a little cloudy and her hearing, not surprisingly, is somewhat impaired, but Lola has a lot to give to a new family. Please, email to set up a date with this sweetheart.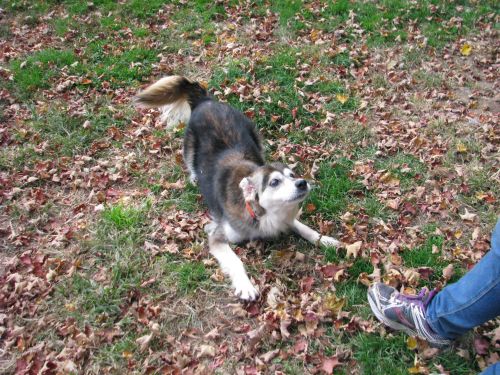 ---
UNFORTUNATELY,ADULT DOGS ARE OFTEN PASSED OVER FOR ADOPTION. THESE DOGS ARE USUALLY HOMELESS DUE TO CIRCUMSTANCES BEYOND THE OWNERS CONTROL. SOMEONE HAS LOVED THEM AND CARED FOR THEM FOR A LONG TIME. THEY COME WITHOUT BEHAVIOR PROBLEMS, WITH PERSONALITIES AND TEMPERAMENTS THAT ARE WELL KNOWN, AND OFTEN WITHOUT ANY MAJOR HEALTH ISSUES. REMEMBER, THERE ARE BREEDS WITH LIFE EXPECTANCIES OF ONLY 6 YEARS AND IT IS FAIRLY COMMON FOR DOGS TO LIVE 16 YEARS. A 10 YR OLD CAN HAVE A LIFETIME TO GIVE!
---
A DOG'S PLEA Treat me kindly, my beloved friend, for no heart in all the world is more grateful for kindness than the loving heart of me. Do not break my spirit with a stick, for though I should lick your hand between blows, your patience and understanding will more quickly teach me the things you would have me learn. Speak to me often, for your voice is the world's sweetest music, as you must know by the fierce wagging of my tail when your footstep falls upon my waiting ear. Please take me inside when it is cold and wet, for I am a domesticated animal, no longer accustomed to bitter elements. I ask no greater glory than the privilege of sitting at your feet beside the hearth. Keep my pan filled with fresh water, for I cannot tell you when I suffer thirst. Feed me clean food that I may stay well, to romp and play and do your bidding, to walk by your side and stand ready, willing and able to protect you with my life, should your life be in danger. And, my friend, when I am very old, and I no longer enjoy good health, hearing and sight, do not make heroic efforts to keep me going. I am not having any fun. Please see that my trusting life is taken gently. I shall leave this earth knowing with the last breath I draw that my fate was always safest in your hands. Author Unknown.
---
Underdogs
Afton, NY 13730






Email: bbrd325@aol.com
Click here for a list of pets at this shelter
---

[Home] [Information] [Shelters] [Search]