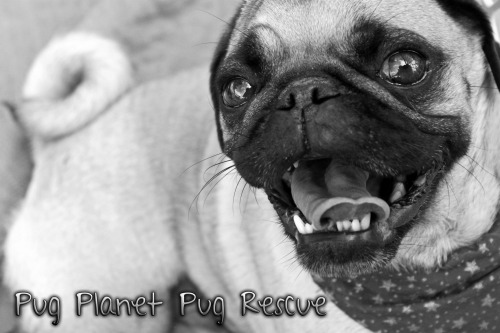 ---
PUG PLANET RESCUE: "The Planet of Pug Love" Greetings From Pug Planet Rescue!!! HELPING THE RESCUED PUGS:SUPPORT PUG RESCUE EFFORTS! Aside from escalating and never ending vet bills we appreciate any help for the rescued pugs. We rescue pugs throughout NJ. We even help pugs from surrounding states!. HELP for a Pug? If there is a pug in need of help or a home or if you have to surrender your pug contact Pug Planet Rescue at: Email: PugPlanet@aol.com
Check out our FaceBook Page and share adoptable pugs with friends. Help spread the word of pug rescue & adoption!


---

Please help these little ones by sending an Online Gift Card to Drs Foster & Smith, Pet Smart, Petco or The Hungry Puppy! It's Easy! Just copy/paste the following link into your browser & send to Pugplanet@aol.com http://www.petsmart.com/product/index.jsp?productId=2764482. We go through a lot of food and supplies! Gift cards greatly appreciated to THE HUNGRY PUPPY pet food/supply store Please send to us at pugplanet@aol.com To send an online gift card to the rescued pugs please visit: http://www.thehungrypuppy.com/giftcert.html

---

PUGS! PUGS! PUGS! Welcome to our PUG PLANET!! Would you like to help the Pugs? Fostering a pug IS Helping to SAVE a Pug!

Pug Planet NEEDS Pug Loving Foster Homes in ALL areas of NJ! Fostering a pug until a forever home is found is a very rewarding experience. Please email us for info. PugPlanet@aol.com


---
MEET FOO!!!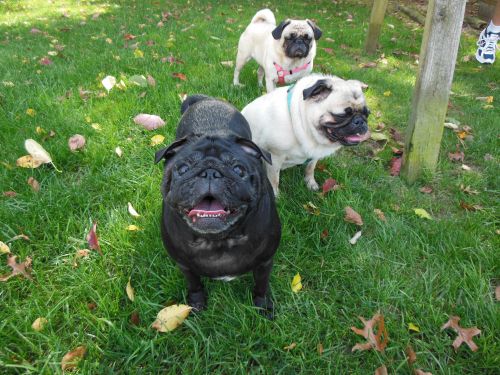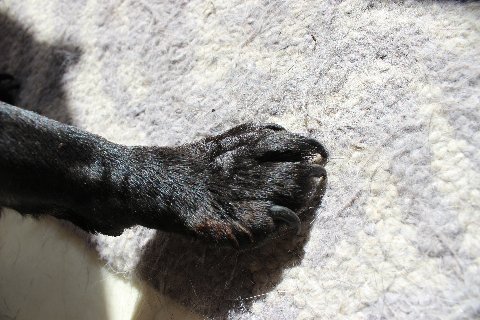 NOVEMBER 2013 ADOPTED by Foo's foster family!!! Yeaaaa FOO!!!!!!Foos last skin treatment was completed on 8-12-13 All of his fur is back!!Foo was a stray that we rescued on Sunday 6-2-13 He was left to die in this condition and extreme heat. We brought him immediately to the hospital. He is a young pug approx. 7-9 mths of age? Such a sweet heart! His little tail wagged he just knew he was saved.? He will be spending the next few weeks in the hospital being treated. His recovery will take some time. He has demodetic mange but thankfully this is not the contagious type. The vets are waiting to draw blood because he is so irritated and infected right now. They are making him as comfortable as possible.

His little spirit shines right through and his will to survive is so great that we named him Foo like a little Foo fighter. It will never cease to amaze me how people can do this and leave an animal to die. His skin was not something that happened overnight. It was a terrible case of neglect. Little Foo is now on the road to recovery.

Click here for our Facebook page & to see the NEW FOO!

Please SHARE Foo's story & join us on FB for the most current updates as well. We are a private pug rescue group who dedicates ourselves to saving pugs like Foo. Thank you and thanks from Foo too!
---
---
We appreciate any help for the pugs in rescue! It's very difficult to find special needs pugs a forever home. We make a commitment to pugs like Rambo until the perfect home is found. Your support helps us care and take in more pugs that need our help. Rambo has a long story we hope you'll read about his courage, strength, perseverance and love!! Rambo wasn't named Rambo for nothing!~~~~!

:RAMBO HAD THE 2nd of TWO KNEE SURGERIES ON MONDAY, FEB. 27th!! Pretty soon he will be able to stand up on both back feet again! ** 3/1/12 Rambo was happy to be home on Tuesday night. He cried several times through the evening. On Wed. he made it through w/o any cries. He cannot have any activity except for bathroom breaks for the next 2 weeks. During these 2 weeks he will receive a strong antibiotic and 2 pain meds that also help w/ inflammation. Inflammatory med will continue for the next month. Ice packs 3x a day will also be applied given he tolerates it. Like the other knee he had surgery on in October this one also has pins. The stitches come out in two weeks and therapy begins for the next 6 weeks. Part of his therapy we will gradually try to get him to walk 1-3x per day. He cannot play, run or jump and no stairs though his abilities are limited due to his elbow luxations anyway. Play time will be hard to avoid and his other pug buddies certainly don't understand. It''s hard for everyone but obviously we all want what's best for Rambo! In his 3 years of being with us since he was abandoned in the streets of Philadelphia he has amazed us with his strength, courage and unconditional love. Every one that meets him is amazed how happy he is, good spirited and has no idea that he is different from the other pugs. Rambo always has a smile on his face and kisses to give to all that meet him!~~~~~

Poor Rambo can't get a break! He started having trouble getting around and we though the other side of his hip was the problem but it's his knees!! Yes both knees! The right is worse then the left. They are called "trick knees" or luxating patellas. Both his knees pop in and out but the right does not pop back in like the left does. So the plan will be to start with Rambo's right knee to surgically correct it. He will have a long recovery. Surgery involves deepening the knee cap groove and realigning the knee cap with the groove. Typical recovery time (for dogs walking normally on the front legs) is approximately 2-3 months. It might take Rambo a little longer given his front leg issues. So the plan will be to start with Rambo's right knee to surgically correct it.

Rambo is just like any other pug despite his "disabilities" should see how fast he can boogie around ! His front arms have deformaties and if that were not enough Rambo had hip surgery on 2-26-09. He had Leg Perthes Disease.This is a genetic disease found in young pugs. The blood supply gets compromised in the hip and there is a fracture as a result of this genetic disease. The orthopedist took him right into surgery created a hip joint for Rambo as well as fix the blood supply and remove any diseased tissue. These first 2 weeks were restricted to just doing his "business" outside. The following 4-6 weeks physical therapy. Staples will came out in 10-14 days. (Below is Rambos full story). ~~~~~~~~ Rambo (photo on Right)& his sister Scarlet(Left) were found abandoned in a box to fend for themselves. These poor pups have a serious deformity on their front legs. Definitely a genetic flaw. This leaves the pups unable to walk on their paws so instead they are crawling on their forearms w/ their butts high in the air to get around. However they are not in any apparent pain. They have learned to get around pretty quick. They wag their tail and love to play. I think we can all gather that the person who had most likely abandoned the pups was a backyard breeder. ~~~~~~~~~~~~~~~Scarlet has found her forever home now but Rambo is still hoping athere is a family out there who can love him and who he can love back tenfold .

---

Pug Planet Rescue "Let No Pug Go Unloved!"

---

---

IN MEMORY OF JELLY BEAN
It was time our little friend
Our hearts have broken once again
but to know you were loved
Heaven sent now back above
Your spirit will always remain
and fondest memories of you forever in our hearts.
Foster Mom to a Special Little Hero
"JELLY BEAN BOY"
Jan. 2007'-Sept. 30, 2008"


---

Jelly Beans full story on Pug Planet Rescue site; http://www.petfinder.com/petnote/displaypet.cgi?petid=8234372

---

Please help support our friends. Donations are tax deductible: NJ Society for the Prevention of Cruelty to Animals http://www.njspca.org

---


Pug Planet Pug Rescue, PO Box 593, Forked River, NJ 08731 HELP for a Pug? If you know of a pug in need or have to surrender your pug contact Pug Planet at: Email: PugPlanet@aol.com


---

---

Awwww, Those Cute Little PUGS!! Looking for a Pug? Did you know pugs shed ALOT? They snort and snore? Are easily prone to eye injuries? Need their wrinkles cleaned daily? Can be gassy and will never excuse themselves? Cannot tolerate heat or cold well? Can be stubborn and hard to train? Can be yappers?Can live on average of 12-15 years but can live as long as 18 years! Are you ready for this committment? Pug Planet LOVES Pugs! They require a lot of time and attention. They were bred to be lap dogs and it is their greatest pleasure to be your companion.They will not be happy as your jogging partner. They over heat very quickly and will result in respiratory failure. Pugs love to eat. In fact a pugs favorite word is FOOD! No matter how lovingly they look at you with those big brown eyes it is very important not to overfeed your pug.They can become overweight easily and overweight pugs have a difficult time with breathing. They need a high grade quality food we have several we recommend. OK, Are you ready to be owned by a pug? WHO WE ARE Pug Planet Rescue covers all of NJ. We will help abandoned, abused, and unwanted pugs of all ages and from surrounding states as well. They are rescued from shelters, other rescues, and owners having to relinquish their pugs for many reasons. They are fostered in our homes and are provided veterinary treatment which includes vaccinations, spay/neuter, heartworm testing, micro chipping and any other necessary medical care, plus lots of love. We evaluate behavior, get to know their personalities, traits and temperament as well as helping to train them. We strive to make each pug learn what love and compassion is all about. ADOPTING A FRIEND (~~~~PLEASE READ CAREFULLY~~~~) Requesting an application by E MAIL is the first STEP in adopting from Pug Planet. Tell us something about the home you are able to provide and PLEASE INCLUDE YOUR MAILING ADDRESS otherwise we will not be able to send you an application! Please read each pet's bio ALL the information is posted. Some may be in the process of adoption by the time your application is approved, but we will keep your app. on file for future pugs that we consider a match. Once your application is approved a home visit and interview will follow. Please Note: Submitting an application does not mean you are approved to adopt the pet you have applied for. You will be notified if you have final approval. The last step will be an adoption contract and bringing your new pet into your home. ***Please note we are NOT a shelter so the pugs cannot be visited until your application is first approved.***Pugs are fostered by volunteers throughout the state of NJ not at our mailing address. *****IMPORTANT INFO*****Our goal is to match each pugs needs in finding a forever home for every rescued pug. The pug you apply for may not be the best candidate for your lifestyle or living situation. It is the decision of the rescue and that pugs foster parent(s) to decide if your application is a match and therfore we will contact you to proceed with a homevisit. Pug Planet is a private run rescue and receives no municipal, county, or state funding. All medical needs including daily prescription medications that some pugs require, medical surgeries, spay/neuter, vaccines, heartworm check, monthly heartworm prevention meds, fecal check, micro chipping,Frontline flea/tick prevention, premium quality food, special needs food for allergy prone or sensitive stomach pugs, treats, toys, neccessary supplies and more. Remember some pugs do and will require more extensive care then others! Pug Planet will always take back any pet where the adoption does not work out and it is required that all adopters agree to return to us if a problem should ever arise for the life of the pet. ADD'T INFO: ADDITIONAL INFO/PLEASE READ: We rarely get pug puppies but we do have wonderful pugs of all ages waiting for wonderful homes. Younger pugs and females always generate the most applications. Younger pugs are typically surrendered because families did not have the time to work on training. Please note when thinking about adopting a young pug. If you are not willing to commit to house training a pug do not apply for a younger pug. Typically pugs over the age of about 5 yrs are housebroken and are being rehomed due to families that need to relocate or in such cases as divorce resort to them seeking help from pug rescue. Until our rescue builds up the much needed members and volunteers adoptions are limited to NJ UNLESS OTHERWISE NOTED in a pets bio. This ensures that we can cover the state of NJ to perform homechecks and should any problems arise w/ any pug that has been previousely adopted. Please remember our small group of members/volunteers have jobs, families and pets of their own in addition to their volunteer rescue efforts they provide. Scheduling homechecks and approving applications can take time especially when there are many pugs in rescue and only a hand full of volunteers! We appreciate your patience. If you cannot wait we recommend you search shelters in your area where there are many wonderful pets available. If you decide you can't wait and purchase from a pet store just be aware of where your puppy is coming from and please do your research. Type "PUPPY MILLS" in a search box. You will be surprised and shocked at where pet store pups come from. Every year we get sick pugs that were purchased from pet stores that develop health issues. It's your choice. Rescue & Adoption is the option! **PLEASE NOTE: Although we cater to Pugs, Pug Planet may have other needy dogs and cats posted on this site that may or may not be directly in foster or involved with our rescue. You should contact that person or organization listed on that pets description page. Pug Planet Rescue is not responsible for those adoptions not in our direct foster care.

---

PUG ANGELS There are many ways to help the rescued pugs. Special needs and senior pugs remain in rescue longer. Our rescue costs are extreme. We all work very hard in dedicating ourselves to the rescued pugs. Please consider sponsoring or being a PUG ANGEL. If you would like to sponsor a pet and become a virtual foster parent for any pet listed in Pug Planet Rescue until they find their forever home. You will receive photos, updates, Pug Planet E News, general Pug Planet Rescue updates as well as a little gift from Pug Planet! PUG PLANET RESCUE: P.O. Box 593 Forked River, NJ 08731 VOLUNTEERING & PUG LOVERS ALWAYS NEEDED!! Some stay in foster much longer then others largely due to medical reasons or because they are seniors. Some were very neglected or abused and need to be reassured that there are good people in the world and they can learn to trust again. With time and lots of patience we will find a forever home for each dog that comes into Pug Planet Rescue. WISH LIST: Aside from the medical bills and daily medications are the much needed items such as quality food ,toys, beds, harnesses, treats and chews like Nylabones! Frontline or Advantix flea/tick treatment,Donations of any kind are appreciated and welcomed. Gift cards to online suppliers DrsFosterSmith.com, The Hungry Puppy, Petco, PetSmart. E gift certificates through Petfinder,or direct payment to our doggie doctors are appreciated as well. We are always in need of paper towels too! ****PUG LOVING FOSTER HOMES NEEDED IN NJ****We can always use compassionate and dependable foster homes in order to accomadate more pugs in need. Please email us for our foster appliction if you can help.**** MORE WAYS TO HELP-Are you Crafty? Have a special Talent? Can you contribute artwork needed to help us in making items such as t shirts, stickers, and educational literature? Seamstresses, knitting, crotchet, needlepoint talent? Can you create quilts, bedding and pug clothing,or anything unique? Sometimes we run E Bay auctions to help w/ rescue costs. Dog related items like dog sweaters and jackets, collectibles, artwork, or any home made items that you can offer. If you have special talents we would love to offer these unique creations as well. .

---


Email: PugPlanet@aol.com
SURRENDERING YOUR PUG? . We realize it can be a very difficult decision for those families having to give up their pug. There are many situations that responsible owners are faced with. If you know of a pug in need of rescue or have to surrender a pug E Mail. PUGPLANET@aol.com . If there is a pug in need on craigslist or other classified ads please contact us to help. A pet should never be given away using classified ads! Pug Planet Pug Rescue, PO Box 593, Forked River, NJ 08731


Click here for a list of adoptable pets at Pug Planet Pug Rescue
---

[Home] [Information] [Shelters] [Search]