Sponsorships make GREAT gifts and help our animals at the Randolph Animal Pound

Looking for the "purrfect" Mother's Day gift? Consider a sponsorship for your loved one(s).
For a $50 donation to the Friends of Randolph Animal Pound, they will receive a 5/7 frame with picture, a bio, greeting card, certificate and a thank you from the pet!
This beautiful sponsorship package can be delivered to you so you can personally give it to your loved one, or mailed directly to them.
For more info, contact Claudine at Doggie54@optonline.net

---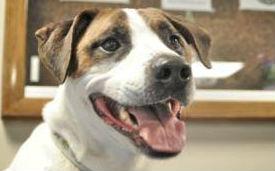 "I'm Mel! How can you not love me! I am at the Randolph Pound and would love a home. I have been trained, neutered, and vaccinated. I am very loyal."
To meet Mel, visit the Randolph Animal Pound, 1345 Sussex Turnpike, Randolph, NJ
Hours 11 to 1 weekdays; 11 to 2 Saturdays, closed Sundays and holidays.
Adoption fee for adult cats and dogs is $50. Stop by and be prepared to fall in love!
---
Our adoption procedure is simple and can be taken care of at the time of adoption. There is a pre-adoption interview and a short adoption form to be completed.
All adoptions are in person.
Adoption Fees: Cats or Kittens: $50
Dogs or Puppies: $50
*Can't adopt? - SPONSOR!!!
Please mail donations to: Friends of the Randolph Pound c/o Health Dept.
Randolph Town Hall
502 Millbrook Avenue
Randolph N.J 07869
E-Mail (if you wish to be on our e-mail list, please e-mail Claudine at Doggie54@optonline.net)

Since we are a municipal facility, we cannot afford to provide full veterinary care for every animal. Adopters should take the animal to the vet within 7 days for a check-up. The pound makes no guarantees about the health of the animal you are adopting and cannot be held responsible for any vet bill incurred once an animal is adopted. Any animals adopted from the pound may be returned to us if there is a problem.
Owners are also responsible for licensing their animal with their town
Most adult dogs and cats available for adoption have already been spayed/neutered. When you adopt a pet from here, Randolph residents are entitled to a free rabies shot through the Randolph Health department. Unaltered animals will also come with a low cost spay/neuter certificate.
>> Link to Randolph Dog/Cat licensing form <<
---
We need volunteers and donations to take care of and support our homeless animals after the initial time allowance.

WE DESPERATELY NEED DONATIONS OF CANNED CAT FOOD, TOWELS AND MONETARY DONATIONS FOR VETTING OUR ORPHANED PETS

We can can also use: dry or canned dog food, dry or canned cat food, rabbit hutches, blankets and small rugs, toys for cats and dogs and $$ for altering our animals
If you are interested in volunteering, please stop by the Randolph Town Hall and sign up at the Department of Health ( click here for volunteer form) or e-mail Claudine , volunteer coordinator, for more information. Volunteers must be over 18 to handle the animals. Younger people are welcome to visit the pound with a parent. You can also help by making a donation or fostering or adopting a cat.
If you would like to make a donation, please send it to Town Hall and make your check payable to: Friends of Randolph Animal Pound. Mail it to:
Randolph Dept of Health
Attention: Randolph Animal Pound
502 Millbrook Avenue
Randolph, NJ 07869

Donations are greatly appreciated. All money goes directly to help the animals.
---
Important Messages: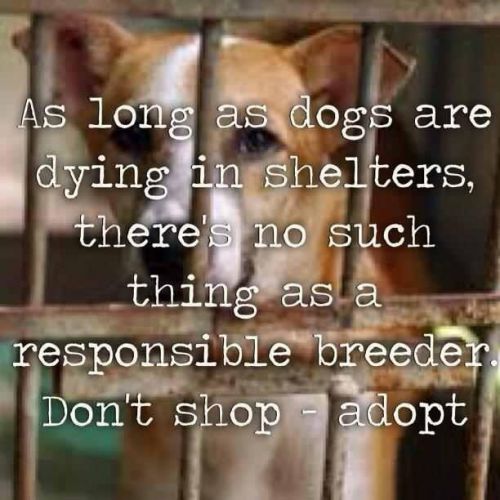 Adopt - don't shop. Please support pet stores that do NOT sell puppies or kittens. Without Pet shop sales the puppy mills will disappear. We have many LOVELY PET SUPPLY STORES in our area that DO NOT SELL Puppies or Kittens. They support our local animal shelters and rescue groups!


---
Friends of the Pound:
The Cat Chalet: "We Treat Your Cat Like Royalty"
551 Route 10 East, Randolph, NJ; 973-989-6160
Visit us on FACEBOOK or www.catchalet.com
---
1345 Sussex Turnpike, Randolph, NJ 07869 From Rt 10, head south on Millbrook Ave, turn right at the end onto Sussex Turnpike. We are located on Sussex Turnpike in Randolph (Morris Co) near the intersection of Morris Turnpike, next to the recycling center. Look for the yellow sign.
From Allentown, PA: Randolph is in Morris County, NJ. Take Rt 22E to Rt 57 to Hackettstown, NJ. Now you have about a half hour to go. Pick up Rt 46E for about 10-12 miles, keep right at the split to Rt 10E in Ledgewood. You'll pass two major shopping centers on your right and then about 3 traffic lights. There'll be an Exxon station and a miniature golf place on the right, take the slight right to Sussex Turnpike. It's about 2 miles to the shelter.
From Trenton and below: Pick up 206N to 287N to Rt 10W. Take Rt 10 6-7 miles to the traffic light up the hill past the K-Mart shopping center. Make right on ramp, turn left/south on Millbrook Ave, go to end. Turn right onto Sussex Turnpike. Go 1-2 miles to the shelter which is located on the right on Sussex Turnpike in Randolph (Morris Co) near the intersection of Morris Turnpike, next to the recycling center. Look for the yellow sign.
MAP