PET FOOD DONATIONS NEEDED - Please contact Chris at (406) 283-1950 (local Libby #)
---
<
Our Featured Pets...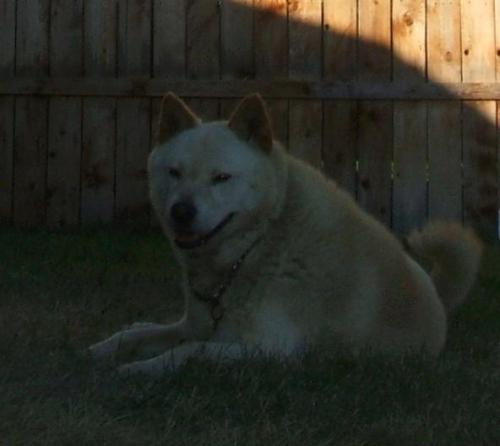 About Pet Connection
As a small group (three of us) of people with a passion for pets and, in particular, abandoned, homeless and unwanted pets, we are an independent pet organization and pull pets from the County Animal Control Facilities. We are the advocate for the pet. This is our passion. We offer life-long sanctuary as in a life long home to older and special needs pets. The dogs in our care our housed on private property in a foster situation and have been exposed to other dogs of various breeds and ages, cats, kids, horses, chickens, bunnies and wildlife. Other than unlimited house privileges, they are treated as if they are one of the caregivers' own. Our cats our housed in a home built especially for them. They have an enclosed outdoor area and have cat friendly dogs just on the other side of the enclosure. Most of our cats have lived strictly indoors and unless otherwise noted will need an indoor only home. . At this time we are not 501(c)3, but are "Not for Profit". The cost to file for 501(c)3 is expensive and we prefer to spend our funds on the pets. We rely strictly on donations, money out of our own pockets, the kindness of of our cooperating veterinarians – Dr. Brian Higgins Moses Lake, WA and Bonners Ferry Vet Clinic, Bonners Ferry, ID. 100% of any donation goes toward the pets' needs. There are NO overhead costs. We strive to make the perfect match, but in the event the adoption doesn't work out, we always welcome the pet back into our care. We do our best to give you any information we know about the pet good and bad. Pets react and act differently, just like people, depending on their surroundings and comfort level etc. It's normal for the adjustment period to be two weeks to a month and sometimes longer. They may need positive reinforcement with behavior issues and we always recommend, if you're able, to enroll your dog in obedience training. Patience with your pet is first and foremost and brings you the best response. All of the pets in our care are vet checked, spayed or neutered, UTD on vaccinations and treated for roundworms. In the event that multiple people are interested in one pet, we will choose the home we feel the pet will do best in.
Adopting a friend
We don't have a shelter, our pets are housed in a foster type of sitaution. We have "real" jobs and you'll need to call to schedule an appointment to see any pet we have. The best way to go about the adoption is to contact us for a matchmaking form first. We can then preapprove you to adopt and when you come to meet the pet, you can then take him/her home with you at that time.
---
Pet Connection
Mailing Address: 711 Northwood Avenue

Libby, MT 59923


Phone: 406 -291-4091 or 406-283-1950

Email: Click here for a list of pets at this shelter

---

[Home] [Information] [Shelters] [Search]