Mosaic Feline Refuge (MFR)
Follow us on Facebook! Join us!
---
ADOPTION EVENTs

Please check our site for updates on future events
the FIRST SATURDAY of every month
1 am - 3 pm
at the Pet Emporium
(Lamp Post Plaza - next to Trader Joe's)
2394 E. Stadium Blvd
Ann Arbor, MI 48104
11am - 3 pm
(734) 929-6533

the THIRD FRIDAY of every month
4 - 8 pm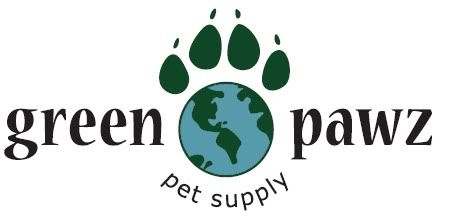 Please click on the link to visit Green Pawz Page
Thank you for your support.
Who We Are
We are a non-profit 501c(3) organization that takes in abandoned and homeless felines. The refuge provides shelter and care felines until health and/or age allow for placement via adoption into permanent, responsible forever loving homes.

DISCLAIMER! Please bear in mind that limited "staff" is available only specific hours (as all of us have regular paying jobs). For your convenience there is an answering machine in which you may leave a message and request a call back.
Interested in adopting one (or more) of our felines??? Read on……….
Prior to adoption, all cats are:
spayed /neutered
FIV/FeLV tested
are up-to-date for age appropriate distemper vaccination
dewormed
microchipped
Adoption involves meeting and choosing a kitty, filling out an adoption application, screening by shelter employee(s), signing adoption contract, and submitting the adoption fee (check or cash).
Current adoption fees are:
Kittens (8 wks - 5 mos) $80 or 2 for $100
Young adults 6 mos - 7 years $50
Seniors $20
If you would like to consider adoption.....Please call the shelter at 734-332-1621 to schedule an appointment to meet the kitties. Staff is USUALLY there between 9 am - 12 pm & 6 pm - 9 pm. Based on when you want to come in, you'll need to schedule an appointment with someone working that shift. The staff that can do adoptions & their normal schedule (thou changes sometime occur), are:
Debbie TU, TH, FR evening shift, SU morning shift
Tina MO, WE, FR evening shift, TH morning shift
ladies who can show cats but presently CANNOT do adoptions are:
Wendy MO, TU, WE, FR, SA morning shift
Barb MO, TU, TH 10 am - 1 pm
*** if none of these times fit your schedule, please call Debbie or Tina at the shelter (during our shift or leave us a voice mail) and we are more than willing to set up an alternate time. ****
Come Visit Us!
We would love to see you, but please set up an appointment first.
---
Phone: 734 332 1621
Email: MosaicFR@gmail.com
Click here for a list of pets at this shelter
---

[Home] [Information] [Shelters] [Search]