ALPHA GROUP ANIMAL RESCUE, INC
---
Our Featured Pet...
April!

Would you like your picture on the Internet? It's easy, just adopt one of these affectionate friends and your "adopted" picture will replace their "adoptable" picture.







If you haven't done it yet, now is a great time to register the micro chip for your kitty. There is no cost to you!
News


BR>




Please give me a home before the holidays!

Powder had his prayer answered and is now in his new Home. 11/21


A group of new arrivals settles in. 05/09


Abigail still can't believe her Mom drove five hours to adopt her. 12/06



Iroh (formerly Abbott) getting in the holiday spirit. 12/06

>

Mabel resting after a hard day being a kitten. 02/12!


Another group of new arrivals. 05/07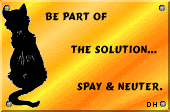 .



More News!

09/10-It's been quite a while since we took time to update this site except for the quotes and the new kitties. Time just seems to slip away unless it is managed jealously. It's an old tune but we can't seem to get away from it. We were thinking about the memorable events of last year especially those that made a lasting impact on us and one stood out above all the rest. It happened by accident (don't most great things happen that way). The day started out early, around 4:30 AM as most days to the spay/neuter clinic do. The kitties had to be put into their carriers and their paperwork reviewed. When we arrived at the clinic we were also scheduled to pick up six under aged babies from the local shelter. We go on the day the shelter is closed to cut down on the confusion. After taking our six or so carriers into the clinic we went out into the common area. to wait for the rescue coordinator to arrive and finish the paperwork on the babies. Upon our arrival we had to pass by a glass enclosed room where adoptable kitties were showcased for adoption.. On this particular day there were about a dozen kitties playing in there doing their typical kitty activities. A couple came over to the glass wall and climbed on the knee wall ledge to say hello. This isn't typical activity for a young kitten so we stopped to watch them. As we watched we noticed that these curious kitties had unusual personalities. We knew that some of our kitties would be going to their new homes shortly so we would shortly have extra room so little objection would be heard from partner concerning the extra additions. Of course not all the kitties were so endearing, some just wanted to be left to their own devices and remained aloof. When the RC came in we finished the paperwork on the babies and asked about the residents of the glass room. She said they were all available for adoption or rescue. We told her we would take six and pointed out our selections. She told us that these were very lucky kitties because all the kitties in that room were going to be euthanized that night. The shelter was closed that day so no one else could be adopted. We asked if we could borrow a couple of carriers from the shelter and then told the RC that we would take them all. It was a very crowded trip back to the rescue. and more than a little explaining was needed when we got there. Over the course of the next month all the kitties were adopted, even the less social aloof ones. It's amazing what a little affection can do. This event still stands out in my mind as the defining moment of last year. We had some friends visit us and I invited them to go to the shelter one Saturday to pick up a couple of kitties. While we were waiting for the paperwork to be completed the manager stopped by and she thanked us for taking our selections. Our friend had seen the glass room and all the new residents there asked if they would have really put all those kitties to sleep. Without hesitation she answered that the paperwork was done it was their last day. That's when I again remembered all the great people who make this work possible. If it weren't for the contributions supporters make we could not have stepped up to save those kitties. Make no mistake, we can't do it alone. If you are a supporter you had a hand in saving those dozen lives. If you have the time please stop by the rescue and visit with the animals and see the effects of your donation. I believe I'll remember this event as long as I live. Thank you for making it possible.




.

































If there are any updates you know of please let us know. Everyone here likes to know how our former "clients" are doing.

Even if you can't adopt now why not stop by and say hello to the boys and girls. They are friendly and some will try to be your best friend immediately.
Hopefully by late Spring we will be in a position to save more animals. We will need a few extra hands to help with the care of the animals. If you have some spare time and like working with animals why not give us a call? We could use help with cage maintenance (read between the lines; you know what we mean), kitty socialization, feeding, ad writing /posting and fund raising.


AS AN ADDITIONAL SERVICE TO OUR ADOPTERS WE WILL BOARD ANY ANIMAL ADOPTED FROM AGAR FOR $5 PER NIGHT.



21 Reasons to Hug Your Dog and Cat Extra Hard Today!


He loves you no matter what.
She never holds a grudge, even if you get up late to feed her.
You can make her day just by coming home from work.
Kids who have a cat or dog in the home during their first years of life are less likely to develop hay fever, asthma and animal-related allergies than those who don't.
He knows when you're feeling sad or mad, and will sit by your side to cheer you up.
She's never stingy with her kisses.
He's never judgmental and loves you just the way you are.
Pet owners make 15-20 percent fewer annual visits to the doctor than non pet-owners (according to research presented at the 10th International Conference on Human Animal Interaction in October 2004).
She's cute, soft and cuddly--perfect for hugging.
People with pets tend to have a speedier, easier recovery after illness or surgery.
He looks at you in a way that can melt your heart...even if he's been naughty.
She makes you laugh and smile when sometimes no one else can.
People who have had a heart attack survive longer with a pet than without.
Among 48 stockbrokers with high blood pressure, those who owned a cat or a dog had lower blood pressure readings in stressful situations than those without.
Your stress levels drop when you're around him or her.
Having a pet can raise your levels of self-esteem.
She's easy to please and (almost) always loves her birthday and holiday presents.
Pet owners have improved exercise habits.
She makes a good "heater" under the covers.
Children with pets who are slow learners, or whose parents had divorced, had higher levels of self-esteem and better emotional functioning than those with no pet.
He or she might not be there tomorrow.
www.sixwise.com




News Update

.












Thought for the week.

01/02-The miracle is this-the more we share, the more we have.---Leonard Nimoy
01/09-"Meow" is like "Aloha"-it can mean anything.---Hank Ketchum
01/16-Do not let what you cannot do interfere with what you can do.---John Wooden
01/23-Show me the man you honor, and I will know what kind of man you are.---Thomas Carlye
01/30-Try not to become a man of success but rather try to become a man of value.---Albert Einstein
02/06-If you can't convince them confuse them.---Harry Truman
02/13-Life is an adventure in forgiveness.---Norman Cousins
02/20-A goal without a plan is just a wish.---Antoine De Saint-Exupery
02/27-It's never too late to be what you might have been.---George Eliot
03/05-The true soldier fights not because he hates what is in front of him, but because he loves what is behind him.---G K Chesterton
03/12-Learn to let go. That is the key to happiness.---The Buddha
03/19-The best way to cheer yourself up is to try to cheer somebody else up.---Mark Twain
03/26-Do a little more each day than you think you possibly can.---Lowell Thomas
04/02-Bad officials are elected by good citizens who do not vote.---George Jean Nathan
04/09-Lord, grant that I may always desire more than I can accomplish.---Michelangelo
04/09-Wise sayings often fall on barren ground; but a kind word is never thrown away.---Sir Arthur Helps
04/16-Life isn't about finding yourself. Life is about creating yourself.---George Bernard Shaw
04/23-The only real failure in life is the failure to try.---Anonymous
04/30-Plan for the future, because that is where you are going to spend the rest of your life.---Mark Twain
05/07-If you're going through hell, keep going.---Winston Churchill
05/14-Today I bent the truth to be kind, and I have no regret, for I am far surer of what is kind than I am what is true.---Robert Brault
05/21-You can easily judge the character of a man by how he treats those who can do nothing for him.---James Miles
05/28-The problem with winning the rat race is you're still a rat.---Lily Tomlin
06/04-It is our attitude at the beginning of a difficult task which, more than anything else, will affect its successful outcome.---William James
06/11-A true friend is the greatest of all blessings, and that which we take the least care to acquire.---Francois De La Rochefoucauld
06/18-No duty is more urgent than that of returning thanks.---James Allen
06/25-Everybody wants to do something to help, but nobody wants to be first.---Pearl Bailey
07/02-We need old friends to help us grow old and new friends to help us stay young.---Letty Cottin Poggrebin
07/09-You can't get rid of poverty by giving people money.---P J O'Rourke
07/16-One man practicing sportsmanship is far better than 50 preaching it.---Knute Rockne
07/23-The hardest arithmetic to master is that which enables us to count our blessings.---Eric Hoffer
07/30-Forget injuries, never forget kindnesses.---Confucius
08/06-God gave you 86,400 seconds today. Have you used one to say "thank you".---William Ward
08/13-Begin to be today what you want to be tomorrow.---Saint Jerome
08/20-Kindness in words creates confidence. Kindness in thinking creates profoundness. Kindness in giving creates love.---Lao-tzu
08/27-When a man has pity on all living creatures then only is he noble.---Buddha
09/03-Well done is better than well said.---Benjamin Franklin
09/10-May you live all the days of your life.---Jonathan Swift
09/17-He that cannot forgive others breaks the bridge over which he must pass himself; for every man has need to be forgiven.---Thomas Fuller
09/24-One of the secrets of life is that all that is really worth the doing is what we do for others.---Levi Strauss
10/01-Do what you can, with what you have, where you are.---Theodore Roosevelt
10/08-If you aren't going all the way, why go at all?---Joe Namath
10/15-Most of us spend our lives as if we had another one in the bank.---Ben Irwin
10/22-Think of giving not as a duty but as a privilege.---John D Rockefeller, Jr
10/29-Many people will walk in and out of your life but only true friends will leave footprints on your heart.---Eleanor Roosevelt
11/05-The self is not something that one finds. It is something one creates.---Thomas Szasz
11/12-Uncommon valor was a common virtue---Chester Nimitz
11/19-To get the full value of joy, you must have someone to divide it with.---Mark Twain
11/26-Some people give time, some money, some their skills and connections, some literally give their life's blood...but everyone has something to give.---Barbara Bush
12/03-A pessimist sees the difficulty in every opportunity; an optimist sees the opportunity in every difficulty.---Winston Churchill
12/10-The truth of the matter is that you always know the right thing to do. The hard part is doing it.---Norman Schwarzkopf
12/17-Goodness is the only investment that never fails.---Henry David Thoreau
12/24-It is better to deserve honors and not have them than to have them and not deserve them.---Mark Twain
12/31-A pessimist is a man who looks both ways before crossing a one-way street.---Laurence J Peter
01/07-Friendship is born at that moment when one person says to another, 'What! You too? I thought I was the only one.'---C S Lewis
01/14-The greatest use of life is to spend it for something that will outlast it.---William James
01/21-Our greatest glory is not in never falling, but in rising every time we fall.---Confucius
01/28-Others have seen what is and asked why. I have seen what could be and asked why not.---Robert F Kennedy
02/04-Great works are performed not by strength but by perseverance.---Samuel Johnson
02/11-Imagination is more important than knowledge.---Albert Einstein
02/18-I am easily satisfied with the very best.---Winston Churchill
02/25-If a man empties his purse into his head, no one can take it from him.---Benjamin Franklin
03/04-The purpose of life is to matter-to count, to stand for something, to have it make some difference that we lived at all.---Leo Rosten
03/11-Be kind, for everyone you meet is fighting a hard battle.---Plato
03/18-Work and play are words used to describe the same thing under differing conditions.---Mark Twain
03/25-The only thing necessary for the triumph of evil is for good men to do nothing.---Edmund Burke
04/01-Wise men learn by other men's mistakes, fools by their own.---H G Bohn
04/08-I like the dreams of the future better than the history of the past.---Thomas Jefferson
04/15-I am only one, but I am one. I cannot do everything, but I can do something. And I will not let what I cannot do interfere with what I can do.---E E Hale
04/22-Silent gratitude isn't much use to anyone.---G B Stern
04/29-He is a wise man who does not grieve for the things which he has not, but rejoices for those which he has.---Epictetus
05/06-I am an old man and have known many troubles, but most of them never happened.---Mark Twain
05/13-Everyone has a gift for something, even if it is the gift of being a good friend.---Marian Anderson
05/20-The hardest arithmetic to master is that which enables us to count our blessings.---Eric Hoffer
05/27-All of the animals, excepting man, know that the principal business of life is to enjoy it.---Samuel Butler
06/03-An apology is the superglue of life. It can repair just about anything.--Lynn Johnston
06/10-A year from now, you may wish you had started today.---Karen Lamb
06/17-Sometimes I wonder whether the world is being run by smart people who are putting us on, or by imbeciles who really mean it.---Mark Twain
06/24-Discipline is the bridge between goals and accomplishments.-Jim Rohn
07/01-The difference in winning and losing is most often...not quitting.-Walt Disney
07/08-The only thing necessary for the triumph of evil is for good men to do nothing.---Edmund Burke
07/15-People may doubt what you say, but they will always believe what you do.---Lewis Cass
07/22-As we express our gratitude, we must never forget that the highest appreciation is not to utter words, but to live by them.---John F Kennedy
07/29-Chains of habit are too light to be felt until they are too heavy to br broken.---Warren Buffett
08/05-When you come to the end of your rope, tie a knot and hang on.---Franklin D Roosevelt
08/12-Forgive your enemies, but never forget their names.---John F Kennedy
08/19-It's so important to know that you can choose to feel good. Most people don't think they have that choice.---Marcel Proust
08/26-Humility is not thinking less of yourself; it's thinking of yourself less.---Rick Warren
09/02-The Lord loveth a cheerful giver. He also accepteth from a grouch.---Catherine Hakk
09/09-Nobody made a greater mistake than he who did nothing because he could only do a little.---Edmund Burke
09/16-Every man feels instinctively that all the beautiful sentiments in the world weigh less than a single lovely action.---Lowell
09/23-If you think you are too small to br effective, you have nrver been in bed with a mosquito.---Betty Reese
09/30-Treat everyone with politeness, even those who are rude to you-not because they are nice, but because you are.---Unknown
10/07-Kindness is the language which the deaf can hear and the blind can see.---Mark Twain
10/14-The purpose of life is a life of purpose---Robert Byrne.
10/21-When you forgive, you in no way change the past-but you sure do change the future.---Bernard Meltzer
10/28-Go confidently in the direction of your dreams. Live the life you have imagined.---Henry David Thoreau
11/04-The two most powerful warriors are patience and time.---Leo Tolstoy
11/11-Obstacles are those frightful things you see when you take your eyes off your goal.---Henry Ford
11/18-Choose a job you love, and you will never have to work a day in your life.---Confucius
11/25-Reflect upon your present blessings of which every man has many- not on your past misfortunes, of which all men have some.---Charles Dickens
12/02-The unexamined life is not worth living.---Socrates
12/09-The journey of a thousand miles begins with a single step.---Chinese Proverb
12/16-When a thing is funny, search it for a hidden truth.---George Bernard Shaw
12/23-Don't sweat the petty things and don't pet the sweaty things.---George Carlin
12/30-It's a mistake to look too far ahead. Only one link of the chain of destiny can be handled at a time.---Winston Churchill
01/06-How we behave toward cats here below determines our status in heaven.---Robert Heinlein
01/13-Change is inevitable. Growth is optional---John Maxwell
01/20-In the confrontation between the stream and the rock, the stream always wins...not through strength but by perseverance.---H Jackson Brown
02/03-Wisdom is knowing the right path to take...integrity is taking it.---M H McKee
02/10-The heart has reasons which reason cannot understand.---Blaise Pascal
02/17-A man wrapped up in himself makes a very small bundle.---Benjamin Franklin
02/24-Happiness lies in the joy of achievement and the thrill of creative effort.---Franklin Roosevelt
03/03-Life begins when you do.---Hugh Downs
03/10-We all live under the same sky, but we don't have the same horizon.---Konrad Adenauer
03/17-Your past cannot be changed, but you can change your tomorrow by your actions today.---David McNally
03/24-Concern yourself not with what you tried and failed in, but with what is still possible for you to do.---Pope John XXIII
03/31-The highest reward for a person's toil is not what they get for it, but what they become by it.---John Ruskin
04/07-Prayer is when you talk to God; meditation is when you listen to God.---Diana Robinson
04/14-A year from now, you may wish you had started today.---Karen Lamb
04/21-If you don't know where you are going, you'll end up someplace else.---Yogi Berra
04/28-People may doubt what you say, but they will always believe what you do.---Lewis Cass
05/05-Reading makes a full man, meditation a profound man, discourse a clear man.---Benjamin Franklin
05/12-To the world you might be one person, but to one person you might be the world.---Mark Twain
05/19-A friend is a gift you give yourself.---Robert Louis Stevenson
05/26-A positive attitude may not solve all your problems, but it will annoy enough people to make it worth the effort.---Herm Albright
06/02-Discipline is the bridge between goals and accomplishment.---Jim Rohn
06/09-You are today where your thoughts have brought you; you will be tomorrow where your thoughts take you.---James Allen
06/16-The most important thing about goals is...having one.---Geoffrey Abert
06/23-The way to get started is to quit talking and begin doing.---Walt Disney
06/30-The common denominator of success of every man who has ever been successful- lies in the fact that he formed the habit of doing things that failures don't like to do.---Albert E N Gray
07/07-Only those who dare to fail greatly can achieve greatly.---Robert F Kennedy
07/14-If at first you don't succeed...welcome to the club.---Israel Harold Asper
07/21-The future starts today, not tomorrow.---Pope John Paul II
07/28-Attitude is a little thing that makes a big difference.--Winston Churchill
08/04-What you get by achieving your goals is not as important as what you become by achieving your goals.---Henry David Thoreau
08/11-We are what we repeatedly do. Excellence, then, is not an act but a habit.-Aristotle
08/18-Find something you're passionate about and keep tremendously interested in it.---Julia Child
08/25-A pessimist sees difficulty in every opportunity. An optimist sees opportunity in every difficulty.---Winston Churchill
09/01-Some pursue happiness--others create it.---Ralph Waldo Emerson
09/08-It is never too late to be what you might have been.---George Eliot
09/15-Don't wait. The time will never be just right.---Napoleon Hill
09/22-You are today where your thoughts have brought you; you will be tomorrow where your thoughts take you.---James Allen
09/29-A man's reputation is what other people think of him; his character is what he really is.---Jack Miner
10/06-Thousands of candles can be lighted from a single candle, and the life of the candle will not be shortened. Happiness never decreases by being shared.---Buddha
10/13-Things of the spirit differ from things material in that the more you give the more you have.---Christopher Morley
10/20-The great use of life is to spend it for something that outlasts it.---William James
10/27-To get what you've never had, you must do what you've never done.---Thomas Jefferson
11/03-What lies behind us and what lies before us are tiny matters compared to what lies within us.---Ralph Waldo Emerson
11/10-No one has ever become poor by giving.---Anne Frank
11/17-For it is in giving that we receive.---St Francis of Assisi
11/24-I am where I am because I believe in all possibilities.---Whoopi Goldberg
12/01-The best way to predict the future is to create it.---Peter Drucker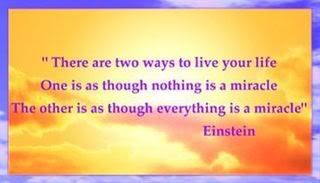 If you have a favorite "thought" please send it to our email address along with the source and hopefully we can enter it.


Question of the Week
"What happens to the kitties that are not adopted?"
(this question came from both of our recent adopting families)



ANSWER- When we rescue an animal from a shelter we are guaranteeing them they will have a home for life. Hopefully we will find them a suitable home with a family that will share their lives with them but until that happens they will stay with us at the rescue. It is our firm belief that there is the "purrfect" family or friend for each of our clients; we just have to find them.
We try to balance the mix of young and adult kitties here to reflect availability and demand. As slots for younger kitties become available hopefully they will be filled with other baby or young kitties and as the youngsters are adopted their positions will be replace with like aged kitties. Unfortunately there are too many kitties and too few homes to take all homeless kitties and our resources are limited. All our funding comes from private donations and we have to utilize those funds to provide homes to as many kitties as possible while still being unfair to all. (Solomon where are you when you are needed?)

Every once in a while someone reads these ramblings and gets this far. Just as often we get the question "Why is this question still here?". The short answer is: we keep getting the question. Just this week two families that stopped by asked how long we keep animals here. It was a polite way of asking when are they euthanized if they are not adopted. Let me tell you about a little ritual we go through when we leave a kill shelter. We always park so the rear hatch or door of the vehicle faces the shelter. When all the animals are loaded with their carrier doors facing the building we tell them they will never see the inside of a place like that again if we can prevent it. We tell them how pretty and lucky they are and then we leave. We don't try to irritate people but make no mistake we are here to do what is best for the animal. Sometimes feelings get hurt and in some instances trampled but we are dealing with a life. People get over hurt feelings but how can a life be brought back? Hope this explains why the question is still here.


If you are thinking of adding a four footed friend to your family why not come by and meet our youngsters. Our young adults would like to meet you and they will demonstrate their impeccable manners.

Source Library

As a service to our past, and future adopters we are starting a resource library that goes into more depth than the literature given with the adoption paperwork. Some subjects to be addressed: diet, foods, behavioral problems, litter box problems and more. These will be available as take away copies. Please review them on your next visit!

DIATOMACEOUS EARTH (DE)
A truly safe and effective organic pesticide. D/Earth (Diatomaceous Earth) is fossilized remains of microscopic shells created by one celled organisms of algae like plants called Diatoms. DE (Diatomaceous Earth) has many protective uses, from use on household pets to spraying field crops, to stored grain, livestock or pet feed. Freshwater, food grade DE (Diatomaceous Earth) can be used for internal parasites by placing in daily feed ration or external parasites when used as a natural topical dusting powder. Completely harmless to all animals, fish, birds, and the environment, it can be sprinkled on the animal, the bedding or around the kennel. About the only negative to DE is when used outside it must be reapplied after a rain. DE makes an extremely uncomfortable environment for any insect or arthopod with which it comes in contact. Unlike persistent chemical pesticides that can be harmful to your pet and the environment, DE is an organic mechanical pesticide that treats infestation without harmful side effects. DE is truly a safe ingredient; bugs can not become immune to DE because it kills them by PHYSICAL not chemical action. Special processed milling makes DE into a product graded for particle size which is most effective for killing insects. This process makes it easier and less dusty to use. As the insect comes in contact with the powder, static electricity causes an attraction to the body. Once the powder attaches itself to the insect, the microscopic sharp edges of the particles cut through thev waxy outer layer of the exoskeleton of the insect and absorbs the body fluids thus killing the parasite. It takes a day or two for the process to take place but the end result is most effective; death by dehydration. There are two types of diatomaceous earth, saltwater and freshwater. This is why it is very important that when using on animals or around livestock you choose the freshwater, food grade DE. Freshwater DE is amorphous silica. Saltwater DE, the type used in swimming pool filters, is crystalline silica. Pool filter DE is amorphous silica that has been heat treated forming large lump crystalline silica that makes for better filtering. NEVER, NEVER USE POOL FILTER DIATOMACEOUS EARTH ON ANIMALS. It simply won't be effective and is dangerous because of the many harmful side effects. Diatomaceous Earth is both a short and long term non-toxic, effective, safe, organic pesticide. Diatomaceous Earth has a remarkable repellency factor. As long as it is present, insects tend to stay away, making a serious infestation almost impossible. Also the more DE is used, the more an environment is created to repel insects. If you use DE on a regular basis your animal will have fewer problems with all types of troblesome parasites. DE is highly effective against fleas and bed bugs too! This information is not intended to replace the medical advice of a qualified veterinarian or other pet health care professional. Consult your own veterinarian for answers to specific medical questions, including diagnosis, treatment, therapy or medical attention. (Taken in whole or part from Revival Animal Health Catalog). If you have adopted from us in the past and would like to try this method of flea control we will provide you with a sample of DE at no cost. Please call to give us a heads up and we will provide you with a sample to pick up.

Who We Are

ALPHA GROUP ANIMAL RESCUE, INC is an all volunteer, federally recognized 501(c)(3) non-profit organization dedicated to saving the lives of companion animals that would otherwise be euthanized in animal shelters. We provide shelter, nourishment and appropriate veterinary care to all rescued animals and place adoptable companion animals into permanent, loving homes. We depend upon public donations for the support of the animals. All donations go to animal support. There are no administrative costs and shelter space is donated. Every cent is spent on animal care; primarily vet care, food and litter. All animals are rescued from local Maryland kill shelters. The local need is too great to ignore. We don't feel a need to spend scarce funds to "import" animals from distant locations when animals in local shelters die. For us, every animal "imported" means a death sentence for an animal in a local shelter. All animals are usually with us for a minimum of four weeks to recover from the shelter experience and their change in circumstances. This also gives us the time to provide necessary medical attention. All animals are markedly different when they leave from when they arrived. New arrivals are kept separate until they have been vet checked. Come by and spend some time with the animals. You can interact with them and really see their personality! We always operate at capacity (or more) so we do not accept owner give ups. No healthy animal is ever killed at this rescue.
Adopting a Friend
Like most rescue/shelters we require an application approval before an adoption can be made. We want these animals to be in permanent homes. These pets are going to give you their undying devotion; they deserve the same. We are placed in the position of trying to make that match happen. Our adoption agreement stipulates that we will take back any animal if care will no longer be provided. When we pull an animal from a shelter we are also making a lifetime commitment to it; we will take back any animal that has been adopted through us anytime. We don't take this commitment lightly. Please look at your decision in the same light.

Come Visit Us!
We are located in Aspen Hill (Silver Spring), our visiting hours are:
M-Th 8:00 AM-6:00 PM
Fri 8:00 AM-5:00 PM
Sat 9:00 AM-1:00 PM
Call for special appointments!
Closed Saturdays in July.
---
ALPHA GROUP ANIMAL RESCUE, INC
12103 HERITAGE PARK CIRCLE
SILVER SPRING, MD 20906
Phone: 301-946-4900
(Phones answered starting at 9:00 AM until closing)
We are closed most holidays but not all so please call to check.
Email: ALPHAGROUPAR@JUNO.COM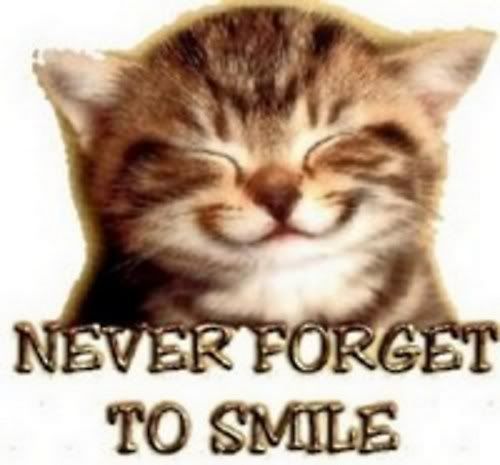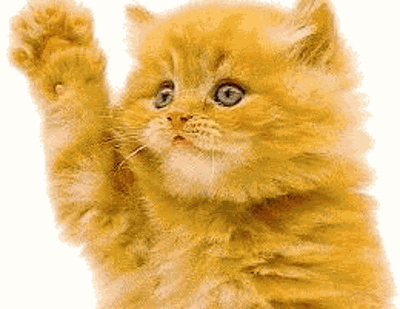 Thanks for visiting; see you again soon I hope!
Click here for a list of pets at this shelter

---

[Home] [Information] [Shelters] [Search]