Creole Poodle Club Rescue
"Saving just one dog won't change the world... ...but, surely, the world will change for that one dog!"



"The soul is the same in all living creatures although the body of each is different."




---
Our Featured Pet...


LOWELL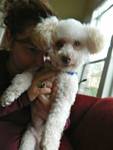 Lowell

Lowell is a happy and playful little fella who is in need of a good home. Won't you please be a life saver and contact Sharla at CreolePoodleRescue@yahoo.com to adopt this boy!

Use the paypal button below to sponsor one of our poodles. Any help is greatly appreciated.


---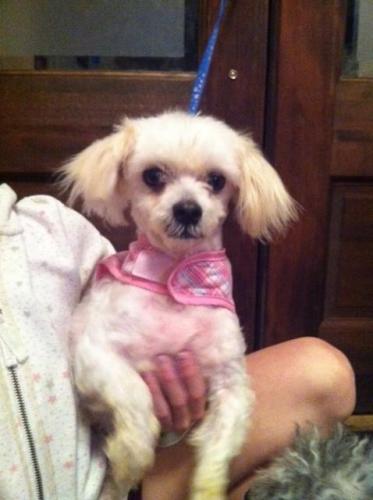 Fancy

Fancy is a happy and comical little poodle mix who came to us from a high kill shelter. When she arrived, there was blood in her urine, so we took her to our veterinarian who did x-rays and an ultrasound and discovered several bladder stones that were causing the blood and irritation in her poor little bladder. Of course we had to do the surgery to remove them and relieve her. We had the vet do the surgery and he found a spot on her bladder that had to be sent off and tested. It was only irritation - YAY! So, she went through the surgery just fine and actually was adopted by some great people who will feed her prescription diet to keep the stones from coming back. Our vet bills for this were pretty high and drained our account, so we set up this Chip In below to collect donations. Any help will be greatly appreciated. Thanks!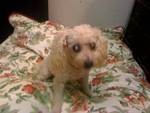 Penny

Update - Thanks to Bonnie, Penny has been adopted!

Penny is one of the best little poodles you could ever want. She is older, but has a lot of life left in her. She is house trained and just a love. She is almost blind but it doesn't stop her from being a loving pet for someone who will be lucky enough to adopt her. One of her eyes has a cataract and the other one had been injured when we got her and she can't see out of it, but she can jump up on the couch at her foster home.




Foster Homes Needed
Poodle Rescue is in need of foster homes to help provide a safe place for these sweeties until they get to their forever homes. Anyone interested in becoming a foster home should email us with your information! Please email CreolePoodleRescue@yahoo.com



Tyler's story - a happy ending below.

Tyler's legs were injured by a car and his owner did not get him vet care for 6 days. He was finally surrendered to our rescue when he was close to death. He had to have one leg amputated and the other one splinted for 8 weeks. He now uses that leg about 75% of the time. He really gets around great. We were able to save him thanks to your generous donations because his vet bills were really big!! Thank you! Your help is very appreciated. Creole Poodle Rescue has a Paypal button on the bottom of is page - please click "Paypal Donate" below and help others like little Tyler. Mail any donations possible to: P.O. Box 2333 Gonzales, LA 70707. Checks can be made out to Creole Poodle Rescue. Thank you for your kindness to these innocent poodles….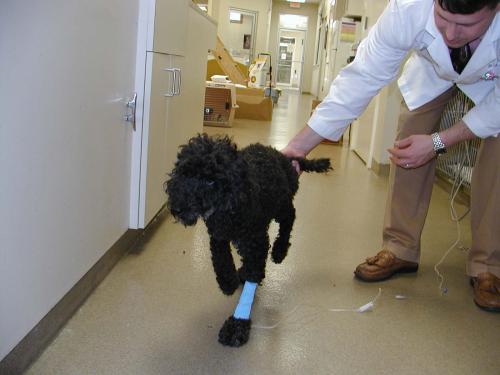 Poor Tyler with only 2 legs...

***UPDATE ON TYLER*** He can even run on two legs - He is AMAZING - He has so much spirit and will to live and love. He has exceded all expectations :o)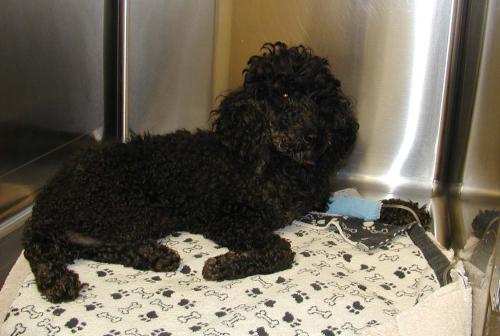 Tyler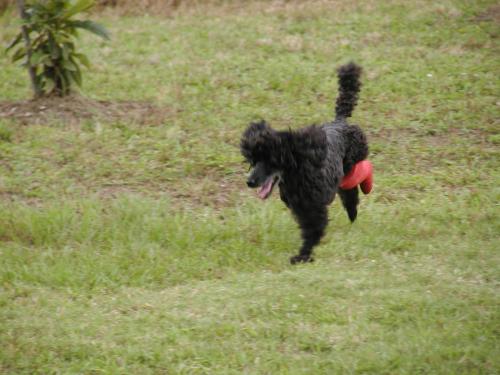 Tyler
News
Poodle Rescue is in need of foster homes to help provide a safe place for these sweeties until they get to their forever homes. Anyone interested in becoming a foster home should email us with your information!
Who We Are
We take in all sizes of Poodles in need & then place them in the home that is best suited for the poodle according to the poodle's personality & needs and the desires of the prospective 'adoptive' parents. This helps to assure that each poodle finds the right home for a lifetime and is given the love, dignity and respect that he/she deserves. All poodles are up to date on shots, wormed, spayed or neutered, heart worm checked, and groomed before they go to their new home. Our desire is for the dog to become a cherished family member & in return to give his/her family a wonderful & faithful companion/friend for a lifetime. All applicants are carefully screened & must meet certain qualifications before being referred for a poodle. Please remember that a poodle is a breed that has to be groomed, so your budget needs to include this cost every 6 - 8 weeks. The right poodle for you and your family may not be available immediately - so patience is a needed virtue!
Adopting a friend
We work with veterinarians, shelters, other rescue organizations, private homes, & the other Poodle Clubs to care for and place our poodles in the appropriate home. Placement is based on the best "matches" between the poodle and the people on our adoption waiting list. We strive hard to make permanent placements for each poodle...every poodle deserves to lead a joyful life and to become a very valued family member- FOR A LIFETIME. We can email an application for adoption...You must be 21 years of age in order to fill out an application. You MUST fill out an application to be considered for adoption. Submitting your application does not guarantee adoption. A liability release is required to be signed by the new owner. Our normal adoption fee is $150 for toys and miniatures and $250 for standards - some exceptions are made for older poodles. Any dog that we adopt out to a home is to be returned to our rescue program AT ANY TIME if the adoption is not working out.

SURRENDERING A POODLE: -We accept poodles into our program for almost any reason ( NO aggressive dogs!). -We accept dogs from any area as long as the dog is brought to us or arrangements are made to get the dog to us. We drive to a limited area only. -Will will not pay for surrendered dogs. -We will pay only shelter/rescue fees. -If you own a poodle you can no longer care for, or know of someone who does, please email us with your name, phone #, & details concerning the dog...
Come Visit Us!
---
Creole Poodle Club Rescue
P.O. Box 2333

Gonzales, LA 70707
Phone: Due to numerous calls to my home late at night (like 3:30 AM), I'm removing my phone number and asking that you email me only - Sorry

Email: Riverbend@eatel.net
Click here for a list of pets at this shelter

---

[Home] [Information] [Shelters] [Search]