Lawrence County Humane Society
Click here to see our Happy Tails!
(MEANS ALREADY ADOPTED)



THE SHELTER IS IN DIRE NEED OF CASH DONATIONS! PLEASE CONTACT KIM PERRY AT (606) 483-2959 FOR INFO.


We do provide transport services, for an additional fee, to the New England and other areas.
---
Dogs of the Month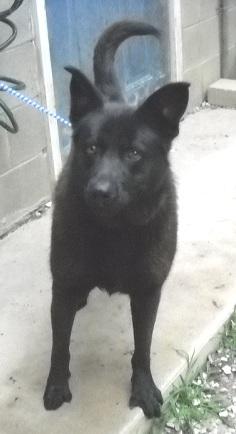 BLACKJACK!!!

BLACKJACK is a male Belgian Shepherd mix estimated at 2 yrs of age. Blackjack came to the shelter as a stray and is a wonderful boy. He is great with the other dogs in his foster home and his foster Dad has been working with him on basic obedience. This boy has been with us for a while now so this handsome boy is anxiously awaiting a forever home. He is so handsome with his solid black plush coat. And he has a great temperament and disposition. What's not to love about this boy? Could you be that special someone that will change Blackjack's world?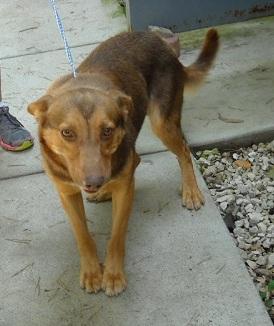 LANCE!!!



LANCE is a wonderful male Shepherd mix estimated at 2 yrs of age. Lance came to the shelter from Lawrence County after he was found running Isaac Park Road in front of the shelter. He was so afraid to be caught and it took a bit to catch him but once we did, he calmed down and now is one of the first to run up for lovings! Lance would make someone a wonderful companion and a large yard to run and play in would be ideal for this boy. Have you got room in your heart and home for Lance?
---
Cats of the month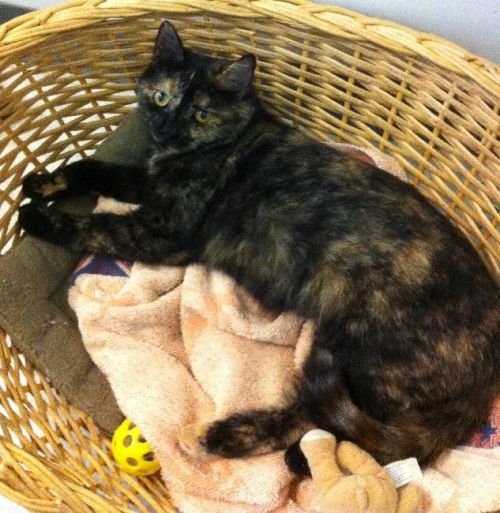 LOLA--URGENT!!

LOLA is a big, gorgeous, short haired Tortoiseshell kitty who is definitely a Princess. She loves attention and she loves to play...but it's kinda like she really doesn't want you to see her playing because she is such a Diva!!! She came to the Shelter with a litter of 4 kittens (our orange Tiger named LINNY is one of her babies); she has raised her babies so it's time for someone to receive her love and attention. LOLA would make a great companion in any home. REDUCED ADOPTION FEE ONLY $40.00!!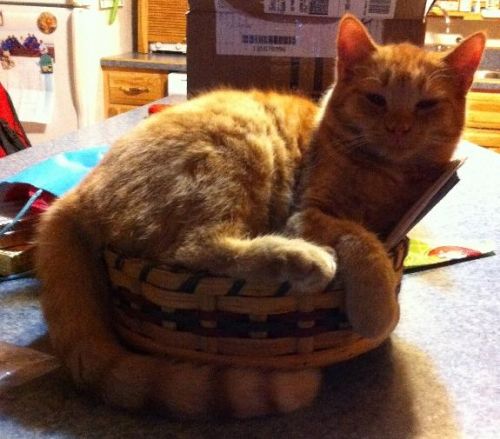 LINNY--URGENT!!

LINNY is a big gorgeous orange Tiger Stripe Tabby. He was raised in a foster home until he was several months old and then brought to the Shelter. But he has been here way too long and he needs to find a loving forever home right away. REDUCED ADOPTION FEE ONLY $40.00!!


---
Rainbow Bridge Memorials
If you would like to make a donation in memory of your pet, just send the pet's name and date of death with your donation to: Lawrence County Humane Society, ATTN: "Rainbow Bridge Memorials", P. O. Box 1331, Louisa, KY 41230. Be sure to include your name, mailing address, and phone number in case we have any questions.

In addition to your pet being listed on our website, your pet's name will also be added to the "Rainbow Bridge Memorials" plaque which is hanging on the wall at the Lawrence County Humane Society Animal Shelter.

Any animal companion can be honored on this website and on the plaque. Questions concerning this program should be directed to Beverly Pack at sixcatpack@mindspring.com .



---
Funding And Volunteers Needed!!! ASAP!!!
We are in terrible need of funding and volunteers for the running of the shelter. We are always over budget and it is hard to continue at this rate. If the shelter would ever close, there would be NO SHELTER for these animals in the near future. These animals will be taken to another shelter with a much lower adoption rate. If you can help us in any way, please contact the shelter before 3PM Mon-Fri at (606) 673-4509 or after hours/weekends, call Kim at 606-638-0512 or Email: potterperry41230@yahoo.com.



Foster Homes NEEDED!!!
We are in DESPERATE need of foster homes for both dogs and cats. There is a great need for foster homes for adopted animals awaiting transports to their new homes. All of the animals in foster care are vaccinated, spayed/neutered and dewormed. If you are willing to foster a dog, cat or even a litter of kittens or puppies, please call Kim at 606-638-0512 or Email: potterperry41230@yahoo.com for more details.



SAVE AN ANIMAL!!! BE A FOSTER PARENT TODAY!!! Even if you cannot foster or adopt one of our pets, but you would like to do something to help, you may sponsor any pet on our website for a sponsorship fee of $25. This fee will be used to feed, house and provide any veterinary care the pet may require.

MAKE YOUR HEART FEEL GOOD! SPONSOR A HOMELESS PET TODAY!!

For more information, contact Kim Perry by Email: potterperry41230@yahoo.com
or by calling her at (606) 638-0512.
News
Thanks to the foster program and Petfinder, our adoption rate jumped to almost an amazing 80 % last year. Thanks Petfinder and all of our foster parents who lovingly provide temporary homes for our homeless pets until they can be placed in loving forever homes! We couldn't do it without you!


| | |
| --- | --- |
| | We use Patented Kuranda Dog Beds because they are durable, chew proof and easy to clean. If you would like to donate a bed to us, click here. |
PLEASE HELP US BY PROTECTING YOUR PET!!!
By signing up for pet insurance they will donate 25.00 to our organization.
So help us by protecting your new companion by clicking on the banner above.



About Us
We are dedicated members of the community, that volunteer our time to find homes for pets that need our help. We are open to the public and we place animals in the Tri-State area (Kentucky, Ohio & West Virginia) and beyond. We will do whatever it takes to find lasting homes for animals in need. We are also rescue friendly to approved rescue groups!
Things Needed!!!
CASH (Our biggest need!) ,
More adoptions, kitten and puppy food, pet carriers, non clumping litter, dog and cat treats, dog and cat toys, other animal supplies, bleach, Hefty garbage bags, paper towels and cleaning supplies.
Donations are always welcome, and tax deductible.



Adopting a Friend
All of the animals are required to be spayed or neutered prior to placement. The adoption fees are:


Cats & Kittens
$60.00 for males or females. The adoption fee includes cost of the mandatory spay/neuter, post-operative pain medication, deworming, fecal, current on vaccinations, and a rabies vaccination if old enough (4 months of age or older)
Dog's & Puppies
$85.00 and up; For dogs/puppies being picked up from the shelter, the adoption fee is $85. This fee includes cost of the spay/neuter, vaccinations, dewormings, bordatella vaccine, collar, and a rabies vaccination if old enough (3 mths and older). Any other requested vetting charges will be added to the $85 fee and will be at the expense of the adoptor. For animals being transported by the Humane Society, the adoption fee is a minimum of $185 for dogs and $125 for cats plus transportation costs based on distance. The adoption fee includes spay/neuter, current on vaccinations, dewormings, fecal, health certificate, collar and if old enough rabies, heartworm test and heartworm preventative for dogs and also feline leukemia test/vaccine for cats.

All animals picked up by the adoptor will be picked up at the shelter or at the Vet's office where the spay/neuter surgery is preformed.

Come Visit Us
We are located off US 23 on Route 3395 (Isaac Rd) in Louisa, KY. The shelter hours are Monday through Friday 9AM-3PM. Weekend and evening appts are available by calling (606) 638-0512 and normally from 2PM-4PM Sat and Sun.
Please come and visit us and find the pet of your dreams!!!

---
Lawrence County Humane Society
820 Isaac Rd/Route 3395
Louisa, Ky
Phone: 606-673-4509 or after hours 606-638-0512

Email: potterperry41230@yahoo.com

Click here for a list of pets at this shelter
---

[Home] [Information] [Shelters] [Search]