Mini Aussie Rescue & Support (MARS)
---
Our Featured Pet ---- Foxie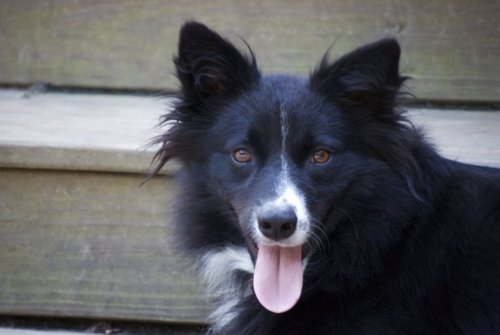 Foxie is a beautiful girl being fostered in KY.
---
Canine MDR1 Mutation Info Center
Our BusterAlert.org education project is approaching it's two year anniversary. Our website continues to receive many visitors and we regularly field email queries on MDR1 from around the world.
---
**News**
FOSTER HOMES DESPERATELY NEEDED!
We've had up to 35 dogs in foster care at once in the past few months. In doing so we've really maxed out all of our foster homes. If we don't get some new foster homes, we may have to start turning away dogs!! Homes are especially needed in the Pacific northwest, California, and the southeastern states - but we'd be happy to add foster homes anywhere in the country. If you or anyone you know could foster a dog, even for just a few days in an emergency situation, please email volunteer@miniaussierescue.org
2009 Mini Aussie Calendars!
Mini Aussie Rescue & Support (MARS) is publishing three wall calendars for 2009:
The original Miniature Australian Shepherd Calendar which is celebrating it's sixth year in 2009. And every year the photos get better and better!
The MARS Rescue Calendar which features a dozen of the 300+ dogs MARS has rescued in the past three and a half years.
And for the first time we're releasing a Mini Aussie Puppy Calendar, with terrific photos of Mini Aussie puppies at play.
Funds raised from the calendars will help MARS rescue Mini Aussies in 2009. All three calendars will be available in the MARS online store at www.cafepress.com/miniaussie. So plan on spending next year with photos of beautiful Mini Aussies in your calendars.
---
Is a Mini Aussie Right for You?
Mini Aussies are exploding in popularity as more people discover these wonderful dogs. But they're not for everybody. And since Mini Aussies can live 12 to15 years, getting a Mini Aussie is not a decision to be taken lightly.
As with any herding dog placement, it's important to carefully match the energy level of each Miniature Australian Shepherd with the right home. Some Mini Aussies might live comfortably in an apartment for example, but many will be too active and require much more room than an apartment provides. As Mini Aussies can be reserved with strangers, it helps to socialize them with people outside their own families. And because of their coat and shedding, they are not recommended for people allergic to dog fur and dander.
Mini Aussies are extremely loving and devoted to their families, incredibly smart, and can do well with children and other pets. A Mini Aussie will want to be a part of your life: they're often called "velcro dogs" because they will follow you everywhere. If you can provide lots of time, exercise, training and love, a Mini Aussie might be the right dog for you!
---
Who We Are
MARS is the first rescue group devoted exclusively to Miniature Australian Shepherds. Our goal is caring for, evaluating, and finding new homes for Mini Aussies in need and educating people about these wonderful dogs. MARS assists Mini Aussies of all ages, large and small. We are an all-volunteer organization that relies on donations and fund-raising to support our efforts.
Adopting a friend
Individuals or families wishing to adopt a MARS dog should download an Adopter Packet from our website www.miniaussierescue.org . Once the completed Adopter Packet forms have been submitted, we will try to match you with the best dog for your home as soon as they are available. You MUST complete the Adopter Packet forms before asking about any specific dog. You will not be considered for any dog before we have your completed forms, and the dog you are interested in may have been placed with someone else by that time. When your Adopter Packet forms have been processed, MARS will start looking for the right dog for you. We consider adoption requests in the order they are received, but our priority is placing each dog with the person or family who is the best match for that dog. Because of this, it is possible someone submitting an adoption request after you could be matched with a dog before you. Please be patient and keep us informed if your plans change.
Come Visit Us!
We are a nationwide rescue organization with no permanent facilities. We have foster homes all over the United States and work very hard to place our dogs with the best match for them, regardless of the location. Please visit our website for more information about our adopted dogs and Miniature Australian Shepherds in general. www.miniaussierescue.org
---
Mini Aussie Rescue & Support
Dacula, GA 30019
Phone: 770-307-6057
Email: mars-south@earthlink.net

---
[Home] [Information] [Shelters] [Search]