New Spirit 4 Aussie Rescue (FLORIDA)
---
Our Featured Pet is Skyelark!!
This is one sweet girl and very laid back and has good manners!!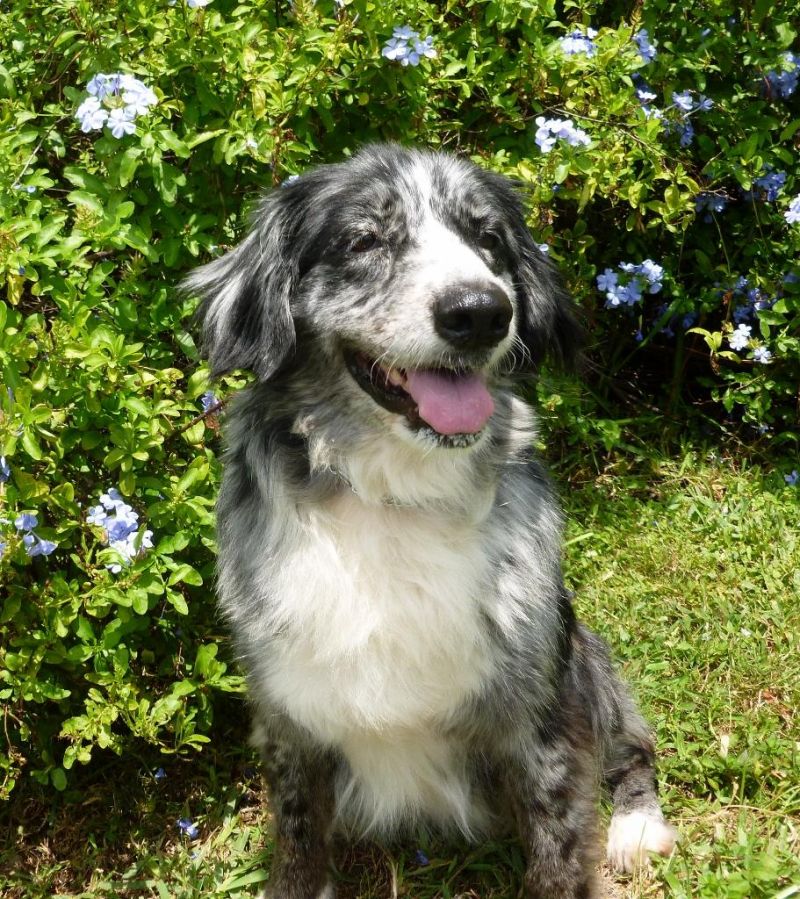 Please donate a Thundershirt to New Spirit for our dogs they'll thank youi!
News/Events
This is a wonderful organization, they've helped fly a few dogs for us. Elliot, the founder has a huge love of animals and is one of the nicest guys! HelpFourPaws please check them out and donate if you can. Please send their link to everyone!
Check out New Spirit News our 3rd edition e-newsletter!
Upcoming Events:
Important Aussie Links & Info:
Who We Are

We are the Florida Chapter of New Spirit Aussie Rescue New Spirit Aussie Rescue main site serving all of Florida. You'll notice each dog's bio is listed with the city in which it is fostered. You will be required to travel to the dog.

Looking for an Aussie? You've come to the right place! We are a non-profit 501(c)3 corporation dedicated to the rescue of Australian Shepherds in need. Our main task is to help Aussies who have been displaced find permanent and loving homes. Many of our dogs come from public shelters. Others are surrendered by their owners for various reasons. Regardless, they all have one thing in common – the unmistakable spirit that makes Aussies one of the most athletic, competitive, and intelligent breeds on the planet. If you are looking for an Australian Shepherd to add to your family, please consider rescue!

Adopting a friend

If interested in adopting, please complete our Adoption Application.

Donations (What makes our world go round)

The dogs in our program depend on people like you! Their stories are all different but their needs are the same. Our compassionate volunteers work tirelessly to provide for them. For many, it is a passionate endeavor to make life better for both the dogs and the people who adopt them. Like all rescues, our success depends on their continued efforts and the contributions of caring people. Together we can make a difference in the lives of many. We are enormously grateful for any level of support! Please Donate today

New Spirit 4 Aussie Rescue, Inc is a 501(c)(3). Your donations are tax deductible.

Come Visit Us!

We do not have a shelter, all our dogs are in foster homes.

---

New Spirit 4 Aussie Rescue (South East)
Deltona, FL 32725
Please Email

Email: flaussierescue@cfl.rr.com
Click here for a list of pets at this shelter


---





[Home] [Information] [Shelters] [Search]