Friends of Collies and Shelties Inc
An all-volunteer non-profit 501(c)(3) organization
---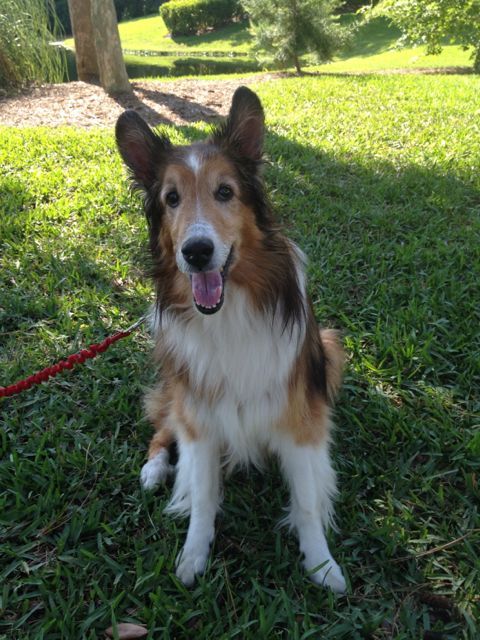 Our Featured Pet...LANA
LANA is one brave and lucky girl. Blind in one eye and totally deaf, she wandered the streets of Jacksonville until a good samaritan took her home and contacted rescue. She has recovered from a bad upper respiratory infection, skin infection and tapeworms and is now ready for adoption. LANA gets along very well with other dogs and with cats. She loves to go for car rides and short walks, but has trouble going up steps. Letís continue her lucky streak and find her a forever home.
For more information about LANA please complete an APPLICATION

Who We Are
Friends of Collies and Shelties is not currently taking in any dogs, but will attempt to assist other sheltie and collie rescue groups in any way possible.

Is a Collie or Sheltie Right for Your Family?
Please take the time to learn more about the temperament, health problems, and grooming and exercise needs of different breeds as you decide on adding a dog to your family.
For information about collies: Rough and Smooth Collies: Breed Information
And for shelties: Shelties --What's Good about 'Em? What's Bad abouth 'Em?


Check our ADOPTABLE PET LIST for collies and shelties available for adoption.

If you see a collie you are interested in, please fill out an APPLICATION

If you do not see any collies or shelties here you are interested in here, you can also check with
Tallahassee Collie Rescue
ColliesFlorida Rescue
MidFlorida Sheltie Rescue
Jacksonville Sheltie Rescue
Saving just one dog won't change the world.
But it surely will change the world for that one dog.


---
Friends of Collies and Shelties Inc
Jacksonville, FL
Contact us

Click here for a list of pets at this shelter

---

[Home] [Information] [Shelters] [Search]