WE WANT TO BE SEEN AND GET A HOME IN 2014! ADOPT TODAY!!!
Paws and Claws
Click here for our adoption application
Download our foster home application now
---
Our Featured Pet For OCTOBER 2014...TAS-SET YOUR OWN ADOPTION DONATION...From now until Christmas you can choose your own adoption donation*** only certain pets apply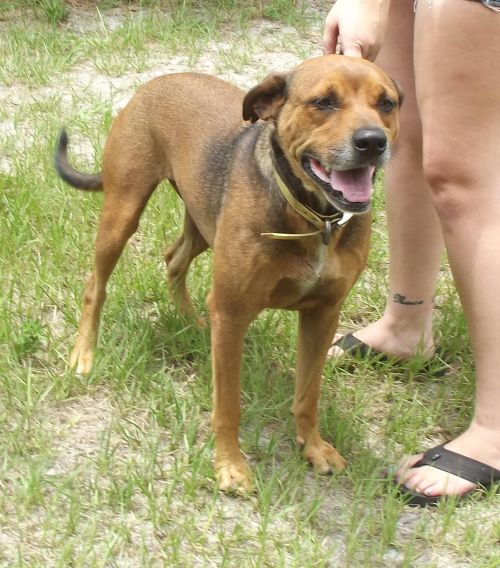 FALL IS NEARLY IS UPON US SO FALL FOR A LIFELONG COMPANION AND BEST FRIEND! WHY NOT MEET YOUR NEW BEST FRIEND THROUGH ADOPTION? WHAT A GREAT TIME TO GIVE A DOG OR CAT A SECOND CHANCE-A RENEWAL OF LOVE AND COMPANIONSHIP FOR BOTH OF YOU! ....... ADOPT TODAY! SO MANY WONDERFUL PETS ARE IN NEED OF HOMES...CAN YOU OPEN YOUR HOME AND YOUR HEART UP TO A RESCUE DOG OR CAT? OUR PETS WILL BE SOOO THANKFUL TO HAVE THEIR NEW START AND YOU WILL FEEL GOOD FOR GIVING IT TO THEM! CONSIDER ADOPTING A PET IN 2014! WE STILL HAVE SEVERAL SWEET BABIES LOOKING FOR THEIR NEW BEGINNING! We hope that you will consider bringing home a homeless pet so that they may find the true meaning of love & family!CHECK OUT OUR SEPTEMBER PET OF THE MONTH..."TAS" AND SOME OF OUR PREVIOUS MONTH'S PETS! LET'S GIVE SOME OF THESE TERRIFIC DOGS AND CATS FREEDOM FROM SHELTER LIFE! Meet TAS! TAS is a 2-3 year old hound mix and he is just the sweetest boy! He loves people, is wonderful with children and good with dogs his size or larger. Tas is well behaved but can jump really high so he would need a tall fence or LOTS of space to run and play-who says hound dogs can't jump? . He is an easy keeper.He is neutered and vetted and ready to go.If you want to help TAS or one of our other great pets find a home, please contact us TODAY! Don't pass up this terrific boy! Please contact us to give one of our great pets a home! CONGRATS TO OTTER, GABRIEL, DAWN & ALL OF OUR RECENT ADOPTEES! TO OUR NEWEST ADOPTEES AND THEIR FAMILIES, WE WISH ALL OF YOU MANY HAPPY YEARS TOGETHER- BEST OF LUCK TO YOU AND TO EVERYONE WHO HAS ADOPTED A PET IN RECENT MONTHS & THANK YOU FOR CHOOSING TO GIVE A RESCUE DOG A SECOND CHANCE! WE HOPE THAT YOU ALL ENJOY MANY YEARS OF HAPPINESS TOGETHER! WE ALSO HOPE TO SEE THE ADOPTION TREND CONTINUE! Remember, all of the pets that we have are our "featured" pets but we are going to try to spotlight a dog or cat monthly in the hopes of increasing their chances for adoption. They are all in need of loving homes. Big and small, please find it in your heart to rehome them all! Click to see our pets!
News
ADOPTION EVENT: SATURDAY AUGUST 17TH FROM 10-2 AT THE TRACTOR SUPPLY IN CHIEFLAND, FL. COME OUT AND MEET OUR ADOPTABLE PETS AND MAYBE EVEN BRING A NEW FAMILY MEMBER HOME! DON'T MISS OUT ON THIS OPPORTUNITY! PLEASE TAKE A LOOK AT US AND E-MAIL OUR RESCUE! Our dogs and cats need homes! Give the gift of love to a homeless pet. Please remember that puppies and kittens are great, but we also have some wonderful large, adult dogs and cats who need love too. Please help us to rehome these terrific pets so they too have something to celebrate in this new year! We would also like to extend our sincere appreciation to our veterinary clinic for providing the quickest and best care possible to our pets. Our pets thank you and so do we! It takes a special person to help those in need and because of your efforts, lives have been saved and there are happy endings!
Who We Are
We are a small, private, family operated rescue providing services to the tri-county area. We are extremely small at this time. We are in need of foster homes in this area! Our goal is to place as many pets in forever homes as possible and educate our community about the importance of spaying/neutering and routine healthcare: such as yearly vaccinations, once-a-year heartworm testing and monthly heartworm prevention and flea control. We also stress the importance of microchipping your pets so that they can always find their way home and NOT have to endure the horrible fate awaiting them at the shelter!
Adopting a friend
We do require an adoption application to be completed prior to adoption. Our adoption fee for of our dogs is $125 and up. and most of our cats can be adopted for $75. These fees are for fully vetted dogs and cats. We do offer our pets on a spay/neuter contract at a discounted rate. If you choose to take a pet on contract(with the discount), the cost of the spay/neuter becomes your responsibilty. You may opt to pay the "fully vetted" adoption fee and take the dog or cat to OUR vet where your surgery will be covered under the fee.(Please refer to our contract or ask us if you have any questions about our adoption policy or procedure)Due to limited surgery slots available, time, and the number of pets needing to be altered, we may not be able to get your pet spayed/neutered in a timely fashion....this is the reason for the contract. If possible, all of our pets will be completely vetted prior to going to their new homes. This includes spaying/neutering, initial exam,age appropriate vaccinations,heartworm(dogs) and intestinal parasite testing and control. We also strive to have all of our dogs microchipped prior to going to their new homes. Microchipping is valuable to both the pet and the new owner. NOTE:ALL rescues will be spayed/neutered either by us or through the contract. SPAYING AND NEUTERING IS VERY IMPORTANT TO US AND THE HEALTH AND WELL BEING OF OUR PETS! WE REQUIRE THAT OUR PETS BE ALTERED SHOULD YOU CHOOSE TO ADOPT FROM US.We want our pets to be in the best physical condition as possible prior to being adopted out and we want you to take home a happy, healthy pet. We operate on a first come, first serve basis and do NOT hold pets without a deposit. Deposits are accepted to hold a particular pet and are non-refundable without extenuating circumstances. We do NOT give refunds for any reason so please think adoption through before taking a pet home. Due to several unfortunate circumstances, we now will ONLY accept CASH as payment for our adoption fees. Please keep this in mind when coming to pick up your new family member. We wish you all of the best in your efforts to find your perfect match!
Come Visit Us!
Our main headquarters is located at our bookstore, The NeverEnding Story, located at 616 N. Main Street Chiefland, FL 32626-most adoptions will be done there and calls should be directed there as well. Contact us by phone @ (352)493-1255 (store), (352)215-3260 (text only)or (352)226-0100 (calls). Cell phone numbers are volunteers so please follow instructions(via text or call) when contacting them. As always, we PREFER e-mail contact.Our pets are housed at our home or in foster homes so an appointment is needed to view them. Please e-mail, text or call before you plan on visiting or to set up an appointment. We wouldn't want to miss you! Please stop by our booth at the Chiefland Flea Market on Saturdays and Sundays to show your support for our homeless pets.

Map to our shelter

---
Paws and Claws
616 N. Main Street

Chiefland, FL 32626
Phone: 352-493-1255 but prefer you to e-mail your interest! THIS NUMBER IS TO OUR ADOPTION HEADQUARTERS(AND ALSO OUR BOOKSTORE) ONLY...NO DOGS ARE HOUSED HERE AND ARRANGEMENTS MUST BE MADE TO VIEW OUR ADOPTABLE PETS

Email: rkish@svic.net
Click here for a list of pets at this shelter

---

[Home] [Information] [Shelters] [Search]
Hit Counters