Town of Windsor Animal Control
---
Our Featured Pet...

Morgan is in need of a forever home.
News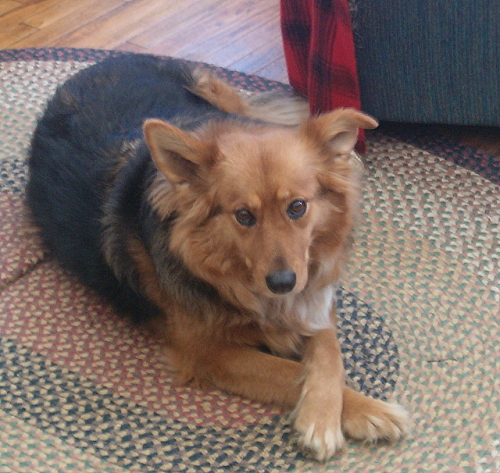 This is Hope. Hope was abandoned by her owner in a wooded area of Windsor. She was captured and tested positive for lyme disease and heartworm. With your financial support we were able to treat Hope for these life threatening issues and placed her in a loving home. Please consider making a donation to help animals like Hope have a second chance at a loving home. You can mail a donation to: Friends of Windsor Animal Care & Control P.O. Box 382 Windsor, CT 06095 or Online through paypal to FriendsofWindsor@yahoo.com. SPAY/NEUTER YOUR PET TODAY Dakin Pioneer Valley Humane Society 171 Union St. Springfield, MA 01105 www.dpvhs.org $50 spay and neuter on all pit bulls or mostly pit bull mixes. $35 spay/neuter on feral cats. The Fox Memorial Clinic Russell Road, Newington 06111 call for prices 860-594-4503 http://www.cthumane.org/site/PageServer-- T. E. A. M. (Tates every animal matters) 1-888-367-8326 cats only!! $77 includes spay/neuter/exam Connecticuts only traveling spay van www.everyanimalmatters.org-- Friends of animals 1-800-248-7729 call for certificate & prices-- SPAY- USA 203-377-1116 1-800-248-spay listing of low cost clinics.
Who We Are
All impounded animals will be advertised for one day only in the Hartford Courant under the Lost & Found section. We are a pound, not a shelter. Unfortunately we do have to euthanize for lack of space and dogs may only be held for 8 days if space becomes an issue. So please contact us immediately if you see a dog you would like to adopt because their time may be almost up.
Adopting a friend
All adoption requests are accepted by email or phone at which time an application will be forwarded to all interested parties and should be returned asap. Applications can also be picked up at the Police Department Dispatch Center located at 340 Bloomfield Ave., Windsor.
Come Visit Us!
The Windsor Pound is located at 69 Mechanic St. in Windsor. Our hours are Mon - Fri 7 A.M. to 3 P.M.. Please call 860-688-5273 and leave a message to set up an appointment if you would like to adopt a dog from Windsor Animal Control.
---
Town of Windsor Animal Control


Windsor, CT 06095 Brian Davis 860-688-5273
Email: Davis@townofwindsorct.com
Click here for a list of pets at this shelter

---

[Home] [Information] [Shelters] [Search]