Shelton Animal Shelter
---
Our Featured Pet...
THUMPER!!!!!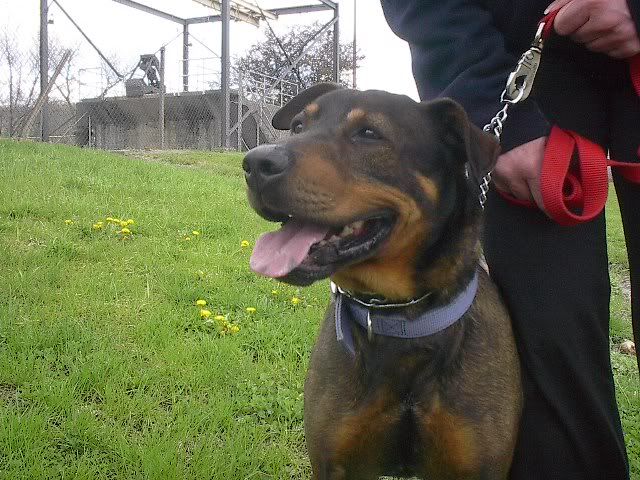 TAKE ME HOME PLEASE!!!
News

The shelter relies heavily on the kind and generous donations from the public. We greatfully appreciate and accept donations of dry and canned dog food (pedigree is best), blankets, detergent for washing the dogs' blankets, dog treats, dog toys, and of course, monetary donations as well, which will ONLY be used for spay/neuters, vaccinations, and healthcare as needed for the dogs.

Who We Are
The Shelton Animal Shelter serves the City of Shelton in aiding abused, abandoned, and neglected dogs find permanent loving homes. Our animal control officer is Sheryl Taylor, serving the community and saving animals for nearly 20 years.
Adopting a friend

Everyone interested in adopting a dog is required to complete an application for review. Filling out an application does NOT guarantee an adoption. WE WILL NOT ADOPT TO ANYONE UNDER ANY CIRCUMSTANCE WHO WISHES TO USE OUR DOGS FOR BREEDING OR FIGHTING PURPOSES!! The downloadable word file is below, which you can complete and email when inquiring about any of our dogs, or simply bring it with you when you come to visit.
Adoption Application

There is a $55 adoption fee for all dogs payable by cash, check, or money order. $5 Is for the city of Shelton, and $50 is for the state spay/neuter program.
Come Visit Us!
Monday-Friday 8AM-3PM
Saturday-Sunday- by appointment. (only adoptions are by appointment)
Please call the shelter at 203-924-2501, or you may email Email: Cynthia
or Email: Sheryl Taylor

WE ARE LOCATED RIGHT OFF RIVER RD. IN SHELTON

from rte 8 north-

1. Take exit #14 towards SHELTON/HOWE AVE(CT-110) - go 0.1 mi
2. Turn left on KNEEN ST - go < 0.1 mi
3. Turn left on HOWE AVE - go 0.1 mi
4. Turn right on WHARF ST- go 0.1 mi
5. WHARF ST (right) becomes RIVERDALE AVE - go 0.3 mi
6. Arrive at 20 RIVERDALE AVE, SHELTON, on the R

from rte 8 south-

1. Take exit #14 towards SHELTON - go 0.2 mi
2. Turn right on HOWE AVE - go < 0.1 mi
3. Turn right on WHARF ST - go 0.1 mi
4. WHARF ST (right) becomes RIVERDALE AVE - go 0.3 mi
5. Arrive at 20 RIVERDALE AVE, SHELTON, on the R



Map to our shelter

---
Shelton Animal Shelter
20 Riverdale Ave
Shelton, CT 06484
Phone: 203-924-2501
Email: Sheryl Taylor
Click here for a list of pets at this shelter

---

[Home] [Information] [Shelters] [Search]