PAWS Precious Animals Worth Saving
CLICK ON THE PAYPAL BUTTON ABOVE TO DONATE ANIMALS SAVED FROM FEB 1, 2006-PRESENT ********OVER 3000 AND COUNTING********

CONTACT PREFFERED IS VIA EMAIL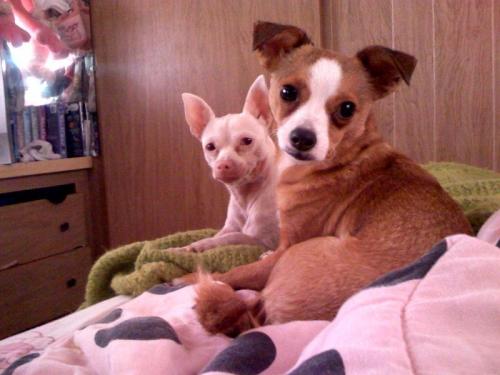 I VOLUNTEER TO DO THIS SO MY WORKPLACE HAS NOTHING TO DO WITH THE RESCUE. IF YOU NEED TO RETURN A PET, ADOPT A PET, OR HAVE ANY QUESTIONS. EMAIL IS PREFERRED OR CALL THE NUMBER LISTED WHICH IS MY CELL. DO NOT CALL MY WORK PHONE OR COME INTO MY WORKPLACE. THANK YOU. Please be understanding we volunteer to do this. We have busy schedules and will get back to you when we can. All adoption inquiries should be done via email. Applications will be sent and must be approved before any meeting arrangements are made. We get many interests and there is so much for us to do in each day that comes along. We volunteer our time and money to do this. What we don't get covered in donations, our president pays for out of pocket. We are not currently on any do food program. We usually purchase our dog food at Costco when it's not donated at weekend adoptions. We are thankful for our 5 active volunteers who help us care for the animals. We currently have 150 dogs. We are always in need of volunteers at the sanctuary. Voilunteers must go through training with our president or volunteer director. The adoption fee is $150. All adoptions include spay/neuter, parvo shots, rabies, shot, dewormer, and homeagain microchip. We buy everything they need. Some of the things we continually pay for out of our pocket are: gas expenses, toys, snacks, vet bills, cat litter, cat food, dog food, dewormer, medications, roofing, labor for construction projects, cement, pooper scoopers, bowls, dog houses, kennels, fencing, dog pools, grass, trees, fence slats, misters, collars, harnesses, leashes, and much much more. We currently do adoptions at Petsmart in Clovis on herndon and willow. We are there every weekend with adoptables. We made the city of fowler the ONLY no kill municpality in the central valley since 2006. We never breed discriminate. May 13,2011 we received our non profit status. May 2010 our President purchased 2.5 acres for the dogs. 60% are pit mixes, 35% are chihuahua mixes and the rest are a mixture. The fiscal year ending 06/30/14 is the first year we have been contracted with the city of fowler. They fund a small portion of what it costs to care for the animals we save off the streets. We have spreadsheets with cost breakdowns . If you'd like to sponsor a dog $20 a month will feed a small dog and $30 a month will feed a medium dog. Their current favorite food is Purina Pro Plan.
News
Not sure if you've really thought about it but our black dogs are harder to find homes for. Ask if the dog you're interested qualifies. We are offering an adoption discount for any of our black dogs. ASK!! WE ARE IN NEED OF MONETARY DONATIONS. IF YOU CAN HELP IN ANY WAY PLEASE DONATE. EVERYTHING COUNTS. YOU CAN SEND IT VIA PAYPAL TO : all4pawpaws@yahoo.com. OR YOU CAN MAIL IT: PO BOX 601 FOWLER CA 93625. PAY TO THE ORDER OF PAWS.
Who We Are
My name is Krystle rivera and I am the Accounting Technician at Fowler City hall. My love for the animals brought me to run the animal shelter in the town I grew up in. I volunteer my time to save these precious angels. We do not have an animal control department. Here's a a little more about PAWS..Fowler is a small town about 20 miles south of Fresno our current population is a little over 5939. It's small but we've grown a lot. My parents grew up here. I have a lot of family here. The shelter started w/2 kennels..now we have over 15 plus my family and I foster. I work full time and in my spare time I take care of 150+ animals..mainly dogs. When I'm on lunch I'm taking care of the rescues, when I go home and when I wake up I'M W/THE ANIMALS. I am their mother. It is a lot of work but we do it. Even though my mom is sick she helps run the rescue. The animals are her healing. She takes our animals to the vet, does emergency calls, meetings when I'm at work, and much more. She also fosters.
Lost a Pet?
If you have lost an animal please call our City Hall immediately. We keep your animal for five days. If they are not claimed then we alter and adopt them out to great homes. All shots are given immediately.
Spay/Neuter and Shots
I'm interested in helping anyone that needs assistance in spaying/neutering...whether it be the economy inflation or because you want to help a feral cat...let me know. If you are interested please call Krystle so we can arrange an event.
A Big Thank You!
We thank South County Veterinary in Selma for their ongoing support. Thank you Dr. Hatayama you are a great person! We appreciate everything you do for the animals. Without you we don't know what we would do. He is highly recommended. ANY QUESTIONS, CONCERNS, COMMENTS, ETC. ARE TO BE DIRECTED TO PAWS AND NO ONE ELSE. DO NOT CONTACT OUR VET, PETCO, ETC. THANK YOU.
Donations!
We are in a constant need of donations not only for the rebuilding of the shelter but for daily living. Here is our wish list: Dog bowls, shampoos, flea medicine, old blankets, dog houses, dog crates, dog carriers, leashes, collars, fencing, pooper scoopers, etc. WE ALSO TAKE DONATIONS THROUGH PAYPAL!! YOU CAN SEND IT TO THE EMAIL: all4pawpaws@yahoo.com We appreciate any support you give and we are in need of VOLUNTEERS AND FOSTER HOMES. If you are interested please contact Krystle. ****WE SPAY/NEUTER, AND GIVE ALL UP TO DATE SHOTS FOR EVERY ANIMAL WE ADOPT OUT****
PLEASE RESCUE A PET, IF YOU CAN'T THEN SPONSOR ONE.

---

P.A.W.S. Precious Animals Worth Saving No Kill Shelter

Fowler, CA 93625

TO DONATE YOU CAN MAKE CHECKS TO: CITY OF FOWLER PAWS, THE MAILING ADDRESS IS PO BOX 601 FOWLER, CA. 93625
Email: all4pawpaws@yahoo.com
Click here for a list of pets at this shelter


---





[Home] [Information] [Shelters] [Search]