PAWS Precious Animals Worth Saving
CLICK ON THE PAYPAL BUTTON ABOVE TO DONATE ANIMALS SAVED FROM FEB 1, 2006-PRESENT ********OVER 1000 AND COUNTING******** WE ARE NOW BECOMING OUR OWN NON-PROFIT NO LONGER FUNCTIONING AS A MUNICIPALITY WE ARE NOT OPEN TO THE PUBLIC!!!!

CONTACT PREFFERED IS VIA EMAIL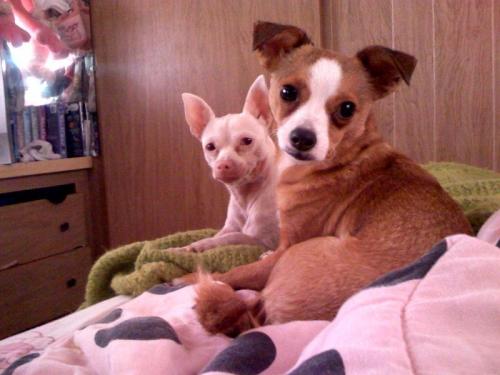 I VOLUNTEER TO DO THIS SO MY WORKPLACE HAS NOTHING TO DO WITH THE RESCUE. IF YOU NEED TO RETURN A PET, ADOPT A PET, OR HAVE ANY QUESTIONS. EMAIL IS PREFERRED OR CALL THE NUMBER LISTED WHICH IS MY CELL. DO NOT CALL MY WORK PHONE OR COME INTO MY WORKPLACE. THANK YOU. Please be understanding we volunteer to do this. We have busy schedules and will get back to you when we can. All adoption inquiries should be done via email. Applications will be sent and must be approved before any meeting arrangements are made. We get many interests and there is so much for us to do in each day that comes along. We volunteer our time and money to do this. YES, we use our money to save these precious animals. There are three of us taking care of almost 200 animals. We buy everything they need. We do so much for them. The city helps as much as they can. The small budget that was given has been cut and now more will come out of our pockets. We are in need of donations. Some of the things we continually pay for out of our pocket are: gas expenses, toys, snacks, vet bills, cat litter, cat food, dog food, dewormer, medications, roofing, labor for construction projects, cement, pooper scoopers, bowls, dog houses, kennels, fencing, dog pools, grass, trees, fence slats, misters, collars, harnesses, leashes, and much much more. Many rescues have devoted long term donors. We don't have that we are working on getting support but it's so hard to do that and run the rescue. If you can help please let us know. We would like to do our adoptions at other locations but other rescues are already in those spots and we are happy for them. Our best homes are through our online adoptions, THANK YOU! UDPATE: I purchased 2.5 acres with my house on it on May 6, 2010. It is the future location of the PAWS sanctuary. Slowly but surely we are building. We are looking for volunteers to help with operations. The dogs always need love and socialization. We also need help bathing, clipping nails, and much more. Our first 20x20 insulated PAWS MOTEL is up. We still need stucco but most of the other stuff is done. We are also finishing up the concrete reinforcement on the huge fenced area. As we get donations it is slowly continued. Our first priority is dog food and vet bills. If you'd like to sponsor a big dog for a month $20 is all we need, specify the dog you'd like to sponsor. People think we make money in rescue, but we are always in the hole. Any rescuer knows that. We never give up on these animals and we NEVER breed discriminate. We have big plans for the sanctuary. We are also in need of trees. Our next building will be a 10x10 senior building. We will also be building a park area. We hope to get grants for low cost spaying/neutering to help the future of our community. We've also began educating at local schools.
News
Not sure if you've really thought about it but our black dogs are harder to find homes for. Ask if the dog you're interested qualifies. We are offering an adoption discount for any of our black dogs. ASK!! You can still come to me, Krystle Rivera, for your booster shots and microchips.~~~ WE ARE IN NEED OF MONETARY DONATIONS. IF YOU CAN HELP IN ANY WAY PLEASE DONATE. EVERYTHING COUNTS. YOU CAN SEND IT VIA PAYPAL TO : all4pawpaws@yahoo.com. OR YOU CAN MAIL IT: PO BOX 601 FOWLER CA 93625. PAY TO THE ORDER OF PAWS. I lost my dearest DOGGY daughter Kiki Bear. She was hit by a car and killed the day after Christmas 2007. For those of you who know me know how close I was to her. She was my shadow. This was unexpected and has struck me w/grief. I must stay strong for my rescues. Even though I'm hurting I must keep my love for the angels in my care. They knew something happened and they have mourned for her as well. I am happy to have Kiki in a pink urn w/black paws in my office. The urn was a surprise given to me by my wonderful boyfriend. She is close to my heart and I have learned to cope by looking at the positive. She is now in heaven watching over me. Ive also lost my dear Pinky Pie she was killed 03/14/10, attacked by a big dog. Ive lost both my girls but I must keep going. Thank you for your support. ~~~ On March 16, 2010 my newest daught Pinky Pie was attacked by a big dog and later died from internal bleeding. I miss her as much as I miss Kiki Bear. The days never get easier but I must keep on for the sake of the others. She was a spoiled girl and will be forever in my heart. I've also lost Fatboy our pit mix and Woody our senior chi. Fatboy was attacked and later died from a horrible infection and Woody was 13 years old and died from a stroke. Every loss of every animal whether it be a personal pet or a rescue...it breaks my heart. I must focus on the positive and all the ones we've saved together. We must continue on together to make a difference. The Central Valley has one of the highest pet overpopulations in the US. We are proud to have been the only No kill Municipality in the Central Valley. Its a huge accomplishment.
Who We Are
My name is Krystle rivera and I am the Accounting Technician at Fowler City hall. My love for the animals brought me to run the animal shelter in the town I grew up in. I volunteer my time to save these precious angels. We do not have an animal control department. I am working on improving our shelter. We have so much to look foward to, there are so many more lives to save! Here's a a little more about PAWS..Fowler is a small town about 20 miles south of Fresno our current population is a little over 5293. It's small but we've grown a lot. My parents grew up here. I have a lot of family here. The shelter started w/2 kennels..now we have over 15 plus my family and I foster. I work full time and in my spare time I take care of 150+ animals..mainly dogs. When I'm on lunch I'm taking care of the rescues, when I go home and when I wake up I'M W/THE ANIMALS. I am their mother. It is a lot of work but we do it. Andrea, my best friend, takes care of the shelter animals and does a great job. She also works fulltime..as a teacher. She's the sweetest person I've ever met and I'm so thankful for her. Even though my mom is sick she helps run the rescue. The animals are her healing. She takes our animals to the vet, does emergency calls, meetings when I'm at work, and much more. She also fosters. My sister Sabrina who is 12 does more work than I can..lol. She is now on summer vacation and does a lot for us. She is very good with the animals. Our newest volunteer is Gayla, we moved her from Santa Cruz to help us run PAWS. We pay out of pocket for the costs associated with her living here. We are very happy to be a Petsmart partner. We are in a partnership w/Science Diet for our dog food supply. I give the booster shots and the microchips. I deworm our rescues. I watch them and make sure they are healthy. I check on them a numerous amount of times daily. Anything we know on these rescues we are happy to tell to their new homes. Please keep in mind most are strays and we dont have a history on them. Their breed that's listed is our best guess most of the time. It is to the best of our ability.
Lost a Pet?
If you have lost an animal please call our City Hall immediately. We keep your animal for five days. If they are not claimed then we alter and adopt them out to great homes. All shots are given immediately.
Spay/Neuter and Shots
I'm interested in helping anyone that needs assistance in spaying/neutering...whether it be the economy inflation or because you want to help a feral cat...let me know. If you are interested please call Krystle so we can arrange an event. If you need DHPP shots Krystle will give them for $10 each.
A Big Thank You!
We thank South County Veterinary in Selma for their ongoing support. Thank you Dr. Hatayama you are a great person! We appreciate everything you do for the animals. Without you we don't know what we would do. He is highly recommended. ANY QUESTIONS, CONCERNS, COMMENTS, ETC. ARE TO BE DIRECTED TO PAWS AND NO ONE ELSE. DO NOT CONTACT OUR VET, PETCO, ETC. THANK YOU.
Donations!
We are in a constant need of donations not only for the rebuilding of the shelter but for daily living. Here is our wish list: Dog bowls, shampoos, flea medicine, old blankets, dog houses, dog crates, dog carriers, leashes, collars, fencing, pooper scoopers, etc. WE ALSO TAKE DONATIONS THROUGH PAYPAL!! YOU CAN SEND IT TO THE EMAIL: all4pawpaws@yahoo.com We appreciate any support you give and we are in need of VOLUNTEERS AND FOSTER HOMES. If you are interested please contact Krystle. ****WE SPAY/NEUTER, AND GIVE ALL UP TO DATE SHOTS FOR EVERY ANIMAL WE ADOPT OUT****
PLEASE RESCUE A PET, IF YOU CAN'T THEN SPONSOR ONE.

---

P.A.W.S. Precious Animals Worth Saving No Kill Shelter

Fowler, CA 93625

TO DONATE YOU CAN MAKE CHECKS TO: CITY OF FOWLER PAWS, THE MAILING ADDRESS IS PO BOX 601 FOWLER, CA. 93625
Email: all4pawpaws@yahoo.com
Click here for a list of pets at this shelter


---





[Home] [Information] [Shelters] [Search]